Jacksonville, Florida – September 24, 2021 – Global Syn-Turf, a leading manufacturer of artificial grass in the United States and provider of related turf installation and maintenance supplies, today announces the East Coast Distribution Center relocation.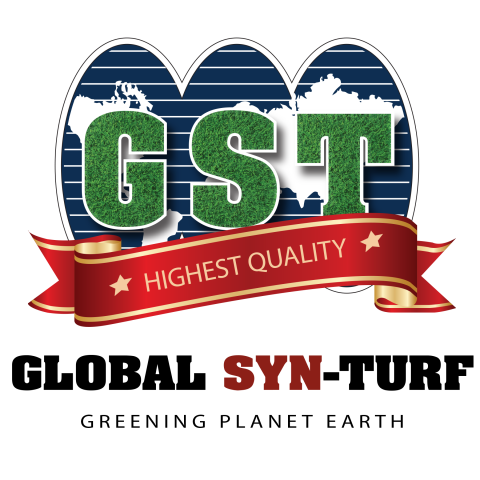 The new East Coast distribution center, located at 300 Alton Box Rd. W, Jacksonville, Florida, features a warehouse that spans 42,000 square feet on a 5 acre parcel of land and serves as the primary shipping and local pickup facility on the East Coast.
According to a recent LendingTree survey, the demand for eco-friendly products continues to rise. Fifty-five percent of Americans are willing to spend more on sustainable and eco-friendly products. On the East Coast, the primary environmental concern of lawn management is the chemical treatments that leech through the soil and contaminate the groundwater. Pesticides are carried by runoff in water streams which end up in lakes and rivers, jeopardizing aquatic life and harming the eco-system. Artificial grass also reduces carbon emissions from lawn mowers, conserves water, and eliminates expenses associated with lawn services and care.
Global Syn-Turf, Inc, widely recognized for its innovation, sustainability, and value in artificial grass manufacturing, has continued its rapid growth in the last two years, despite significant supply chain challenges that have impacted the turf industry in the United States.
"Pandemic puts supply chain in a spotlight," – says Shannon Beck, Global Syn-Turf's Vice President. – "Everyone in the industry is experiencing intense pressures in a manner we have never seen before, as the downsides of just-in-time inventory. The worsening effects of products failing to arrive on time and shipping companies' driver shortage also played a role. Our focus today is the strengthened contingency planning and risk mitigation strategies in terms of logistics, sourcing, and manufacturing. We strongly believe that our new East Coast Distribution Center warehouse will help to rebalance further towards regional and local ecosystems without our large global enterprise. Consumer experience and feedback are as always the forefronts of our business model, and we strive to ensure that not only are our products the top-of-the-line, but our distribution channels meet the pandemic guidelines and safety precautions."
The new East Coast Distribution Center in Jacksonville, Florida will provide access to more than 55 different types of synthetic grass, as well as product staging, kitting, and customizable consolidated packing service capabilities. The facility represents Global Syn-Turf's commitment to sustainability and features 100% Lead-Free, eco-friendly artificial turf, tools, and supplies for efficient and quick turf installations.
"The new distribution center will house the full range of the most in-demand synthetic turf products and installation accessories sold across the United States," says Shannon Beck, Global Syn-Turf's Vice President. – "The new location will improve the region's access to inventory and enhance the services we offer to our local partners."
Global Syn-Turf, Inc is the largest synthetic grass company in America. They are a leader in both the manufacturing and distributing of high-quality artificial grass products and turf installation supplies. Through its regional distribution facilities across the United States, it manufacturers, stocks, and sells products to thousands of local distributors trained and authorized to provide superior installation services to home and business owners, municipalities, athletic facilities, and professional golf courses in North America, Canada and Mexico.
For more information on Global Syn-Turf and its product offerings, please visit www.globalsynturf.com or call 1-877-SYN-TURF.
Media Contact
Company Name: Global Syn-Turf, Inc.
Contact Person: Shannon Beck
Email: Send Email
Phone: 877-796-8873
Country: United States
Website: https://www.globalsynturf.com