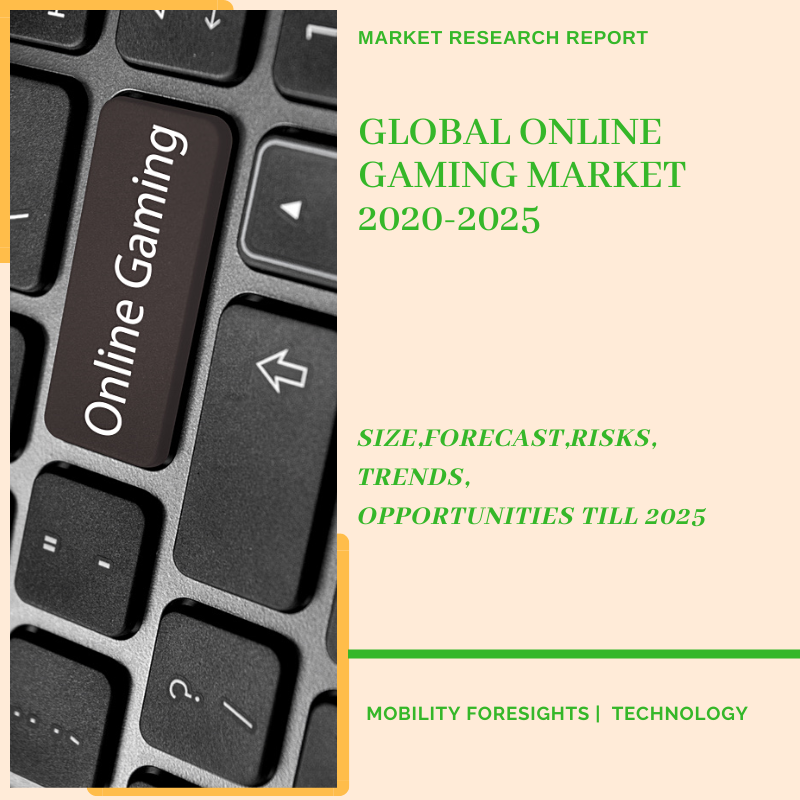 The global online gaming market is estimated at $33.6 Billion in 2020 growing at 1.5% CAGR till 2025
The global Online gaming market will be worth ~$33.6 Billion in 2020 and ~$36.2 Billion in 2025
The world of online gaming is witnessing substantial growth with more and more user engagement now more than ever before. Novel technologies such as Virtual reality and Augmented reality have played a major role in elevating the adoption rate and popularity
Action games and Sports games are the two most popular genres of Online gaming Market. It is likely to witness the maximum developments in terms of new gaming content and game releases owing to its popularity among audience in the long term
Game developers are constantly trying to re-establish their position in the market by rolling out games that are compatible on more than one platform such as Xbox, PCs and mobile phones further increasing its popularity and expanding their consumer base.
After years of uncertainty over its capabilities, 5G is a reality, and it's proving to be a vital component of the future of mobile gaming. Thus far, China is the biggest beneficiary of 5G, although the US, the UK, have also started implementing the technology. At its core, 5G promises ten times more speed than 4G.
Download sample- https://mobilityforesights.com/product/online-gaming-market/
Recent advances in advanced cloud technology have turned the idea of cloud gaming into reality. In cloud gaming, the server, where all the games are stored, does all the computation work, which includes game scene rendering, game logic processing, video encoding, and video streaming.
Paytm First Games announced growth to over 80 million registered users. There has been a 200% growth in userbase and a 4X increase in gameplays in the first half of this year with over 25 million active users. During the ongoing cricket season, there was seen a rise in the number of fantasy sports players engaging on the platform.
In the second quarter, Activision's player base grew 30% year over year, adding more than 100 million monthly active players. Time spent in their games grew 70% over the same period, and Q2 engagement and player investment were at historic highs.
Classic games perform the best for 7-day user retention period followed by mid core games and casual games. Most casual game genres have a decreasing retention rate after 28 days with exception of puzzle games.
Net Bookings contribute majorly towards revenue generation for gaming publishers. Net bookings for games were witnessed to be at record highs for the year 2020.
Download sample- https://mobilityforesights.com/product/online-gaming-market/
COMPANY PROFILES
Activision Blizzard

Tencent Holdings

Take-Two Interactive

Electronic Arts

Huya

Gameloft

Mattle Games

Zynga

Nintendo

Ubisoft

Tencent Holdings

Hasbro
GLOBAL ONLINE GAMING MARKET REPORT WILL ANSWER FOLLOWING QUESTIONS
Online Gaming Market size and Forecast , by region, by application
Average B-2-B price for Online Gaming Market, by region, per user
Technology trends and related opportunity for new Online Gaming Market tech suppliers
Market share of leading vendors, by region,
Coronavirus impact on Online Gaming Market earnings
Media Contact
Company Name: Mobility Foresights
Contact Person: Kunal Roy
Email: Send Email
Phone: +1-315-675-4056
Address:P3 & P4, HAL 3rd Stage
City: Bangalore
State: Karnataka
Country: India
Website: https://mobilityforesights.com/