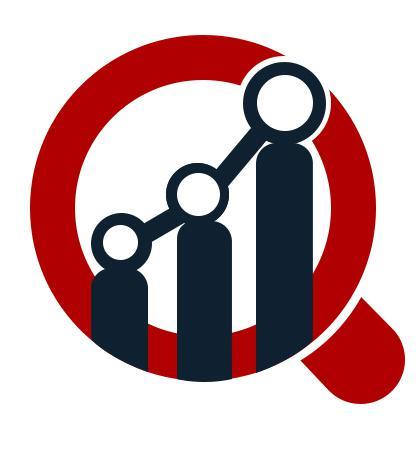 Global Medical Aesthetics Market: Information by Product (Facial Aesthetic, Body Contouring Devices, Cosmetic Implants, Hair Removal Devices, Skin Aesthetic Devices, Tattoo Removal Devices), Technology (Invasive, Non-Invasive and Minimally Invasive), End User (Hospitals & Clinics, Dermatology & Cosmetic Centers and others) and Region (Americas, Europe, Asia-Pacific and Middle East & Africa) – Forecast till 2029
Medical Aesthetics Market Highlights
According to Market Research Future (MRFR), the global medical aesthetics market held a valuation of USD 21,726.79 million in 2019 and is estimated to register a CAGR of 8.20% from 2020 to 2029 (forecast period). COVID-19 Impact on the global market for medical aesthetics has been broken down by main regions, with complete market estimates based on products/applications on a regional basis.
Medical aesthetics refers to specialties that focus on improving the appearance of cosmetics by treating conditions such as wrinkles, scars, cellulite, excess hair, and moles, among others. The recent trend is the use of non-invasive procedures for the treatment of cosmetic imperfections.
Latest Free Sample copy With Covid19 Impact @ https://www.marketresearchfuture.com/sample_request/6807
The global market for medical aesthetics is mainly driven by high demand for liposuction, hair transplantation, and a high prevalence of skin diseases. Research published in the Indian Journal of Pediatric Dermatology estimated that between 200 and 300 million people in India had acne in 2017. Moreover, as per the Australian Broadcasting Corporation, more than 85% of the Australian population experiences acne over their lifespan, with 5% of the population suffering severe acne.
Medical Aesthetics Market Dynamics
Growing obese and geriatric populations worldwide are contributing to increased demand for aesthetic procedures such as liposuction, hair transplantation, and others. In addition, the increasing demand for beauty treatments and other anti-aging cosmetic procedures is driving the growth of the global market for medical aesthetics. The increasing need to look younger and visible positive effects of these treatments is increasing the popularity of aesthetic procedures around the globe.
As per the International Society of Esthetic Plastic Surgery, an estimated 18,447 liposuction procedures were conducted in Taipei in 2016, accounting for 1.3% of the overall worldwide liposuction procedures. However, it was reported that India was third in liposuction procedures, comprising 5.0% of the world's total liposuction procedures. As claimed by the American Society for Aesthetic Plastic Surgery, in 2016, 414,335 liposuction procedures were performed in the US.
As per the Australian Institute of Health and Welfare from 2014 to 2015, nearly two-thirds, i.e., 63% of the Australian population aged 18 and over, were reported to be overweight or obese, raising the number of people with hair fall because obesity causes hair loss. As stated by the International Society of Hair Restoration Surgery, the number of hair restoration patients in Asia was nearly 427,709 in 2014.
In addition, increased spending on cosmetic surgery, combined with technological advancements is expected to boost the market growth. However, the heavy procedural costs, sophistication, and training associated with aesthetic procedures and the side-effects associated with cosmetic procedures are likely to hinder the market growth.
Medical Aesthetics Market Segmentation
The global market for medical aesthetics has been divided based on the product, technology, and end-user.
Based on the product, the global market for medical aesthetics has been segregated into facial aesthetic, hair removal devices, body contouring devices, cosmetic implants, skin aesthetic devices, tattoo removal devices, and others. Skin-lightening procedures reduce the production of melanin in the skin. Lasers and injectables are effective treatments for lightening the skin. A chemical peel, which is minimally invasive, uses a chemical solution to enhance the tone and texture of the facial skin by removing the damaged outer layers. It can be used to enhance sun-damaged skin, acne, scars, wrinkles, rough skin, and scaly patches. The facial aesthetic group accounted for 33.5% of the market share in 2019. This largest share can be associated with a large number of hyaluronic acid injection procedures performed.
Based on technology, the global market for medical aesthetics has been bifurcated into minimally invasive, invasive, and non-invasive. An invasive procedure is a surgical procedure that involves an incision in the parts of the body in order to conduct medical procedures. Rhinoplasty, facial liposuction, breast augmentation, facelift, thigh lift, body lift, and cheek and chin implants, among others, are the main procedures that come under invasive procedures. The invasive segment is expected to experience the fastest CAGR growth of 8.74% over the review period owing to the large number of invasive cosmetic procedures performed worldwide.
Based on end-users, the global market for medical aesthetics has been classified into hospitals and clinics, dermatology and cosmetic centers, and others. Hospitals & clinics are rapidly adopting new and advanced technologies for the treatment of different skin conditions, such as stretch mark treatment, scar treatment, and others. The hospital & clinic segment held the largest market share of USD 11,177.40 million in 2019 due to the growing number of patients suffering from skin diseases and increasing expenditure on cosmetics.
Medical Aesthetics Market Regional Analysis
The global market for medical aesthetics, based on region, has been segmented into the Americas, Europe, Asia Pacific, and Middle East & Africa.
The Americas are projected to have the largest market share due to the well-developed healthcare industry, rising demand for beauty treatments and other anti-aging cosmetic procedures, and the involvement of leading players. In addition, a growing number of cosmetic procedures are expected to drive the growth of the market in medical aesthetics in these countries. As stated by the American Society of Plastic Surgeons, nearly 17.5 million cosmetic procedures and 5.8 million reconstructive procedures were recorded in 2016. In addition, facial rejuvenation procedures likely to experience growth, with more than 7.2 million injections of botulinum toxin type A in 2017.
Europe has had a significant share of the global market for medical aesthetics. This can be attributed to increased government support, a large geriatric population, and high healthcare spending. As per the European Union study, healthcare spending in European countries was about 9.6% of the overall gross domestic product.
The Asia Pacific is anticipated to be the fastest-growing region on the global market due to an increase in the incidence of tattoo removal procedures, a high demand for procedures such as hair transplantation and liposuction by the growing obese and geriatric population, and an increasing number of private hospitals. As per the Hair Society, about 40% of the hair loss rate in men is estimated at 35 years of age, which is projected to rise and go up to 70% in men by 80 years of age. On the other hand, women about 60 years of age have a hair loss rate of approximately 80%. In addition, the Economic and Social Commission for the Asia Pacific reported that about 12.4% of the population in the region was aged 60 or older in 2016 and is projected to hit 1.3 billion by 2050. The rising obese population, in effect, is projected to increase the number of patients suffering from hair loss and thereby increase the number of hair transplantation procedures.
The market for medical aesthetics in the Middle East and Africa is projected to see steady growth during the review period due to the expansion of healthcare infrastructure, the undeveloped market in the region, and the continuous rise in demand for products.
Medical Aesthetics Market Key Players
The leading participants in the global medical aesthetics market are Galderma Laboratories, Lumenis LTD (Israel), L.P. (Switzerland), Allergan (Ireland), Bausch Health (Canada), Hologic, Inc. (US), Anika Therapeutics Inc. (US), Cutera (US), Merz Pharma (Germany), Alma Lasers (Germany), and Syneron Medical Ltd (US).
Browse Complete Report with Covid19 Impact @ https://www.marketresearchfuture.com/reports/medical-aesthetics-market-6807
NOTE: Our team of researchers are studying Covid19 and its impact on various industry verticals and wherever required we will be considering covid19 footprints for a better analysis of markets and industries. Cordially get in touch for more details.
About Market Research Future:
At Market Research Future (MRFR), we enable our customers to unravel the complexity of various industries through our Cooked Research Report (CRR), Half-Cooked Research Reports (HCRR), Raw Research Reports (3R), Continuous-Feed Research (CFR), and Market Research & Consulting Services.
Media Contact
Company Name: Market Research Future
Contact Person: Abhishek Sawant
Email: Send Email
Phone: +1 646 845 9312
Address:Market Research Future Office No. 528, Amanora Chambers Magarpatta Road, Hadapsar
City: Pune
State: Maharashtra
Country: India
Website: https://www.marketresearchfuture.com/reports/medical-aesthetics-market-6807