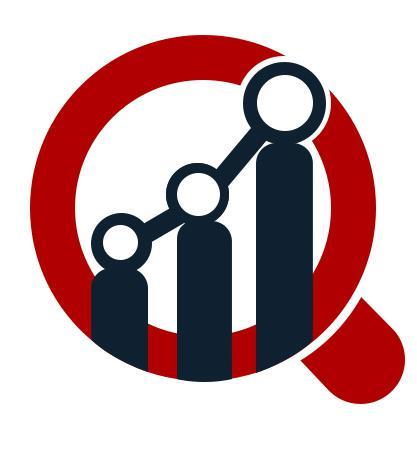 Global Hepatitis C Diagnosis and Treatment Market Research Report: By Diagnosis (Liver Function Tests, Liver Biopsy, Blood Tests and others), Treatment (Antiviral Medications, Immuno-Modulators, Liver Transplantation and others), End User (Hospitals & Clinics, Diagnostic Centers and others) and Region (Americas, Europe, Asia-Pacific and Middle East & Africa) – Forecast till 2025
Hepatitis C Diagnosis and Treatment Market Overview
MRFR (Market Research Future) is of the view that the hepatitis C diagnosis and treatment market 2020 can exhibit growth at a rate of 3.82% during the assessment period (2019 to 2025). We will provide COVID-19 impact analysis with the report, along with all the notable developments following the coronavirus disease outbreak.
Request Free Sample Copy @https://www.marketresearchfuture.com/sample_request/1569
Key Drivers and Primary Barriers
Fast developing economies such as China, Brazil and India consist of massive patient pool as compared to the developed nations. This has given rise to growth opportunities as well as the demand for hepatitis C diagnosis and treatment solutions and drugs. Many of the governments across countries are taking up initiatives to curb the hepatitis C infection by subsidizing medications or by providing substantial funds towards treatment programs. Numerous private NGOs are striving to educate the mass about the diagnostic and treatment options for hepatitis C. These kinds of efforts are touted to work in favor of the global Hepatitis C Diagnosis and Treatment Market.
Several advanced options for diagnostics and treatment of hepatitis C are being developed, which favor the global market. The rapid surge in technical advancements across the healthcare industry is also creating ripples across the hepatitis C diagnosis and treatment industry. Hepatitis C causes severe impact on the quality of life of the patient, due to which large-scale researches are being conducted to explore new and improved diagnostic and treatment options. Apart from this, the entry of new companies into the global market for hepatitis C diagnosis and treatment can induce major growth in the near future.
There is high consolidation of several reputed players that are deeply involved in extensive research and development activities to develop new diagnosis and treatment methods and also conduct several clinical trials to explore potential of certain drugs. To cite a reference, in October 2020, the third phase of a research was carried out in China to assess the potential of sofosbuvir and Coblopasvir for treating chronic hepatitis C. The results showed that the pan-genotypic mix of sofosbuvir and coblopasvir was a safe and highly effective treatment for patients afflicted with hepatitis C of genotype 1, 2, 3, and 6, including individuals with compensated cirrhosis.
Hepatitis C Diagnosis and Treatment Market Segmentation
Hepatitis C diagnosis and treatment market has been considered with respect to diagnosis, treatment and end-user.
The diagnosis-based segments listed in the report are blood tests, liver biopsy, liver function tests, and more.
The hepatitis C diagnosis and treatment market, depending on treatment, caters to liver transplantation, immune-modulators, antiviral medications, and others.
The global market, in terms of end-user, has been dissected into diagnostic centers, hospitals & clinics, and others.
Hepatitis C Diagnosis and Treatment Market Regional Outlook
The market segmentation, with respect to region, includes Europe, the Americas, MEA or Middle East & Africa as well as APAC/Asia Pacific.
The American market is all set to procure the top position in the forthcoming years, thanks to the burgeoning patient population affected by hepatitis C and the dominance of highly renowned players like AbbVie Inc., Vertex Pharmaceuticals Incorporated, Abbott, Bristol-Myers Squibb Company, Hologic, Inc., Bio-Rad Laboratories Inc and Beckman Coulter, Inc. over the region. The massive popularity of antiviral medications and drugs for treating and the availability of superior medical facilities for diagnosing hepatitis C also play an instrumental role in the market expansion.
Europe can be the second place hold in the global market, with the strong influence from the rising growing awareness level with regard to hepatitis C and the surging cases among the population. The government spending on healthcare sector has been growing significantly, with major focus on research and development activities as well as infrastructural development that could help healthcare providers provide quality service to patients.
APAC can quite possibly achieve the fastest advancement rate owing to the expansive patient pool that suffers from hepatitis C along with the escalating number government initiatives and the rising involvement of private firms in awareness promoting campaigns for hepatitis C. The surge in public expenditure for healthcare in line with the improving GDP combined with the high prevalence of heavy smoking and alcohol consumption also benefit the market. The success of the hepatitis C diagnosis and treatment market is also to the result of the effective steps being taken by the pharmaceutical industry in catering to the unmet healthcare needs of people in the region.
Hepatitis C Diagnosis and Treatment Market Covered Top Industry Players
The top industry players enlisted in the report include AbbVie Inc. (US), Vertex Pharmaceuticals Incorporated (US), Abbott (US), Qiagen (Germany), GlaxoSmithKline PLC (UK), Hologic Inc. (US), Bristol-Myers Squibb Company (US), bioMérieux SA (France), Novartis Pharmaceuticals Corporation (Switzerland), DiaSorin SpA (Italy), Beckman Coulter Inc. (US), Bio-Rad Laboratories, Inc. (US), Siemens Medical Solutions USA Inc. (Germany), Hoffmann-La Roche Ltd (Switzerland), Gilead Sciences, Inc. (US), MedMira Inc. (Canada), and more.
Obtain Premium Research Report Details @ https://www.marketresearchfuture.com/reports/hepatitis-c-diagnosis-treatment-market-1569
About Market Research Future:
At Market Research Future (MRFR), we enable our customers to unravel the complexity of various industries through our Cooked Research Report (CRR), Half-Cooked Research Reports (HCRR), Raw Research Reports (3R), Continuous-Feed Research (CFR), and Market Research & Consulting Services.
MRFR team have supreme objective to provide the optimum quality market research and intelligence services to our clients. Our market research studies by Components, Application, Logistics and market players for global, regional, and country level market segments, enable our clients to see more, know more, and do more, which help to answer all their most important questions.
In order to stay updated with technology and work process of the industry, MRFR often plans & conducts meet with the industry experts and industrial visits for its research analyst members.
Media Contact
Company Name: Market Research Future
Contact Person: Abhishek Sawant
Email: Send Email
Phone: +1 646 845 9312
Address:Market Research Future Office No. 528, Amanora Chambers Magarpatta Road, Hadapsar
City: Pune
State: Maharashtra
Country: India
Website: https://www.marketresearchfuture.com/reports/hepatitis-c-diagnosis-treatment-market-1569