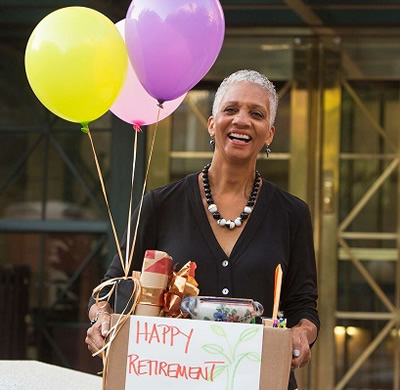 Study finds that the type of retirement gift given has an impact on the retirees self image and ability to adjust to a new way of life.
Retirement is a Milestone Event in Life and When Friends Mark the Event by Giving Thoughtful and Authentic Gifts it Has a Positive Effect on the Retiree.
Sydney, Australia – 30th August, 2022 – Retirement is a significant event in a person's life. Most retirees have been working and supporting their families for decades, and the shift in their status is life-changing. With life expectancy rising, there has been increased attention placed on the quality of retirement. While traditionally, most people focus on their finances when planning their retirement, recent research suggests more attention should be paid to psychological concerns.
Ursina Teuscher, a member of the Department of Cognitive Science, University of California, San Diego, conducted research into how retired people's self-image differs from that of working people and what factors predict people's self-definition as professionals or retirees. The period of adjustment from identifying themselves by their job title to being a retiree was more difficult for some than others. However, Ursina Teuscher found that 'the importance of the retirement status for self-definition is predicted best by a positive attitude toward ageing.
According to the British Psychological Society for retirees, their 'psychological well-being and adjustment are greatly dependent on all the resources that individuals bring to the retirement transition. These resources can be personal, material or social and are drawn on to help individuals manage stressful or difficult situations'. Having good friends who care about them and work colleagues who value their contribution are the kind of resources that can help a retiree transition happily into retirement.
Retirees need to feel valued and appreciated. One way the friends and colleagues of someone approaching retirement can achieve this is by giving them an appropriate retirement gift. The knowledge that someone cared enough to put thought and effort into giving them an authentic retirement present will benefit a retiree's mental well-being, both on the occasion of receiving the gift and in the days to come.
Choosing the perfect retirement can be difficult. "Often retirees are older and they have already accumulated most of the things they want," explains Magdalena Kusyk, owner and founder of 4Retirees. "It can be tempting to give an experience, such as a helicopter ride or a vineyard tour, as a retirement gift. However, giving a retiree something tangible means that if they are feeling low or lonely, they have something physical to remind them that their friends care about them."
Research by Rim, Min, Liu, Chartrand, and Trope published in the Personality and Social Psychology Bulletin found that 'that feasible gifts led recipients to feel psychologically closer to givers. Further clarifying the process by which receiving a desirable versus feasible gift affects perceived distance, when recipients were told that the giver focused on the gift's practicality or ease of use, they felt closer to the gift-giver.' It is not how much money is spent on a gift that makes it valuable but how much thought has been put into choosing it.
"Most retirees want something they'll use," says Susan Cottrell, a financial advisor with The Financial Group. "They're looking for something that's practical, like a new computer or tablet. Often times when someone retires, their needs change. If you know a person well, you can ask questions about what they want." While it can be tempting to think a surprise present is better than something expected, the opposite is often true. A conversation with someone about what they would like for a retirement gift gives them the opportunity to discuss their retirement plans. If they have concerns or worries about what the future holds, it gives them a chance to air their apprehensions and get some reassurance.
While this may make it seem impossible to choose the perfect retirement gift, help is available. "Retirement presents are a hot topic on our forum boards," Magdalena Kusyk says. 'People love to make suggestions and provide inspiration for someone struggling for ideas. The lovely thing is that our retirees value every gift they received on their retirement, even the awful ones. But they advise talking to your friend so you can get them something they will really like and use."
Most retirements are planned some time in advance. This allows plenty of time to consult with the retiree to find the ideal gift. Doing so will also help them to begin to adjust to the idea of retirement. Talking things over and anticipating the pleasures of retirement can contribute to the 'positive attitude toward aging' that Ursina Teuscher found was so crucial for a successful retirement.
Media Contact
Company Name: 4Retirees
Contact Person: Magdalena Kusyk
Email: Send Email
Phone: +61 424 343 411
Address:Level 2 11 York St
City: Sidney
State: New South Wales
Country: Australia
Website: https://4retirees.com