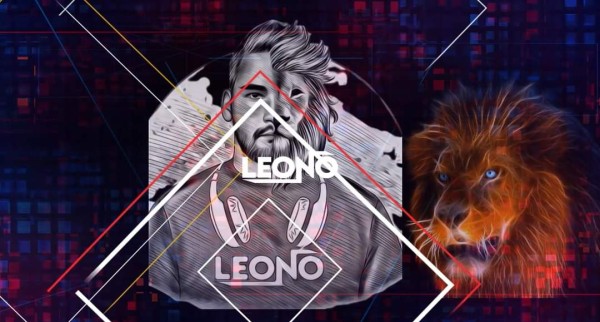 Gifted Romanian artiste, Vlad, better known as Dj Leono, has released his first album in the electronic dance music genre titled 'Unheard'.
Dj Leono, from the capital, Bucharest, said the songs in the 'Unheard' album are meant to reach as many people as possible from all corners of the world, to all music lovers. Dj Leono believes that music is what unites the universe, that it's a sort of supreme love and energy that brings a feeling of well-being. Hence, he created the album as a story, the story of the lion passionate about music. A story that will continue with his other EDM albums.
Broken down for the layman, Dj Leono's genre, EDM, also known as dance music, club music, or simply dance, is a broad range of percussive electronic music genres made largely for nightclubs, raves, and festivals. It is generally produced for playback by DJs who create seamless selections of tracks, called a DJ mix, by segueing from one recording to another.
Leono revealed he fell in love with house/electronic music 2 years ago, on New Year's Eve during the pandemic when everywhere was on lockdown. "We were locked in our houses and I saw this show, David Guetta United at Home – Paris Edition from the Louvre 2021", he recollected. "Then for me it was a revelation. The energy transmitted in that show changed me. After 2-3 months I bought my first DJ console, and since then, it has almost become my main occupation. Day by day, I took online courses, I had mentors who taught me the secrets of the DJ, I practiced every day. It became a passion taken to the extreme", Leono said.
Leono admitted that these are his early days in music, as he has just made his first public appearances. He has set himself the challenge of getting better than he was the previous day. "The challenge for me is me, to surpass myself and become better and better", he said. This challenge was what brought out this album, a crowing effort for his deep passion about music, and a birthday gift to himself and the world as he turns 30. "It was a lot of work, a lot to learn, a lot to perfect, but I'm happy with what came out", he said.
Dj Leono revealed his role models in music are David Guetta, Martin Garrix, Armin Van Buuren, Dimitri Vegas & Like Mike, Alok, Timmy Trumpet, Steve Aoki, Ummet Ozcan. "They are my role models, each one has his distinct style and I'll love to have a collaboration with any of them,' he said.
When he's not in the studio making melody, Dj Leono spends his freetime on his hobbies including sports, especially cycling. "I'm lucky that I'm passionate about everything I do, that gives me strength to work," he said.
Dj Leono has a piece of advice for his fans and the young ones: "Work, work, work. That's the only way you can be successful in life. The key to success, from my point of view, is in two stages:
stage 1 – you really want something
stage 2 – you get to work and do everything possible for that desire", he said.
Dj Leono exemplifies his own advice. "I want to surpass myself on all levels, musically, professionally", he said. "I already have another album in the works, on the other hand, from a business perspective, I want to open new directions, a lot of work awaits me, but I'm happy, I like to challenge myself", he remarked.
Dj Leono's new album is available on major streaming platforms like Apple Music, Tidal, Spotify and on social media platforms like YouTube, Facebook and TikTok.
Media Contact
Company Name: Leono
Contact Person: Media Relations
Email: Send Email
Country: Romania
Website: leono.ro