10 March, 2020 – Baltimore – This year marks the 100th anniversary of passage of the 19th Amendment of the U.S. Constitution guaranteeing and protecting women's right to vote. This historic centennial affords us the opportunity to reflect on the meaning of our democracy and to consider issues of equal rights today. It is also an appropriate time to celebrate the talented women in the arts who give voice to our present condition and to our dreams and hopes for a better future. It is in this spirit that the Germano's PIATTINI's Cabaret at Germano's announces its Women 2020 initiative, a year-long program showcasing exceptional women in the performing arts.
Women 2020 jumpstarted the new year with Indie Folk artist Kipyn Martin, with her magical voice and exquisite music and lyrics. Kipyn returns in May with Indie performer Gina Forsyth. Upcoming performances include Ruut DeMeo, Vocal Point — University of Rochester's All Female A Capella Group, Siobhán O'Brien, Annette Wasilik, Jana Pochop and Shawnee Kilgore, Mariah Bonner, Charisma Wooten in "A Night with Jackie Moms Mabley", Yasmin Williams, "Happy Birthday Ella Fitzgerald" with Scat Singer Iva Jean Ambush, Julie Kurzava and Diane Kinsley in "Put on a Happy Face", Calla Fuqua, Jeanne Gies and others to be announced.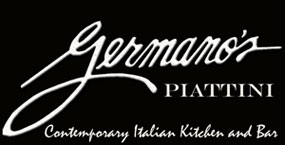 Germano's PIATTINI has distinguished itself among Italian Restaurants with its mouth-watering assortment of contemporary Italian small plates, creative cocktails and live music. The restaurant menu showcases exclusive Italian foods like Porchetta or fresh made Tagliatelle Bolognese, Spaghetti Cascio e Pepe and Red Beet Ravioli and desserts including Tiramisu and Italian Cheesecake, all with a fresh contemporary presentation. Germano's PIATTINI is also a favorite of vegans, vegetarians and gluten-free diners and is a nut-free facility.
Germano's PIATTINI is one of the most popular Little Italy restaurants and the home of Baltimore's only cabaret, providing both an exceptional dining experience and listening room for all genres — theater, Broadway, jazz, opera, bluegrass, pop, folk. blues and roots rock and a popular Open Mic Night. Germano's Sunday Jazz Jam Session in the bar with house band Mike 'n' Ike attracts music dignitaries and connoisseurs and keeps the heart of Little Italy beating.
Germano's PIATTINI is also consistently ranked one of the most preferred romantic restaurants in Baltimore and is a frequent venue for engagements and wedding parties.
About the restaurant:
Germano's PIATTINI is the latest incarnation of a 42 year old Italian restaurant founded by Germano Fabiani and Cyd Wolf. They revolutionized the Italian restaurant scene with inception of the small plates menu and cabaret and have infused new life into the traditional "Italian Aperitivo" with cocktails, complimentary appetizers and live music.
"At Germano's we are committed to the creative process. From the culinary arts to the visual and performing arts, creativity nurtures the soul and defines who we are." – Cyd Wolf and Germano Fabiani, proprietors of Germano's.
Media Contact
Company Name: Germano's PIATTINI
Contact Person: Media Relations
Email: Send Email
Phone: (410) 752-4515
Address:300 S High St
City: Baltimore
State: MD 21202
Country: United States
Website: http://germanospiattini.com