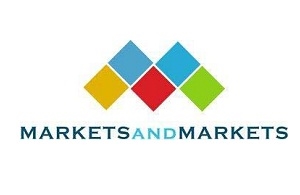 Microsoft (US), IBM (US), Google (US), AWS (US), META (US), Adobe (US), OpenAI (US). Some startups include Paige.AI (US), Riffusion (US), Play.ht (India), Speechify (US), Media.io (France), Midjourney (US), FireFlies (US), Brandmark.io (Netherlands), Morphis Technologies (Portugal).
Generative AI Market by Offering (Software (Transformer Models (GPT-1, GPT-2, GPT-3, GPT-4, LaMDA)), Services), Application (Computer Vision, Synthetic Data Generation (Medical Imaging, Cybersecurity)), Vertical and Region – Global Forecast to 2028
The global Generative AI Market is projected to register a CAGR of 35.6% during the forecast period, reaching USD 51.8 billion by 2028 from an estimated USD 11.3 billion in 2023. Major drivers for the market include the innovation of cloud storage enabling easy access to data, evolution of AI and deep learning, and rise in the era of content creation and creative applications.
Download PDF Brochure: https://www.marketsandmarkets.com/pdfdownloadNew.asp?id=142870584
By offering, Services to register for the highest CAGR during the forecast period
The scope of the services segment comprises professional and managed services. Services are essential to the generative AI software life cycle, including product upgradation, maintenance, training, and consulting. In the era of the digital economy, enterprises are evolving and demanding new ways to improve their RoI and business optimization. Vendors offer various services in the generative AI market, such as support, maintenance, and consulting, to execute and manage the generative AI solution life cycle.
By application, Natural Language Processing to register for the highest market size during the forecast period
Generative AI is a subset of artificial intelligence (AI) that is used in natural language processing (NLP) to create new text that is similar to human-generated text. Generative models can be used for tasks such as machine translation, text summarization, question answering, and more. In natural language processing, generative models are often used to generate text based on a given prompt or context. These models use complex algorithms and deep learning techniques to analyze large amounts of language data and learn patterns and structures of language. RNN (recurrent neural network) and transformer generative models are mainly used in NLP to generate more relevant and coherent text. Generative AI plays a critical role in natural language processing by enabling machines to generate human-like text that is easy to understand, relevant, and grammatically correct.
Request Sample Pages: https://www.marketsandmarkets.com/requestsampleNew.asp?id=142870584
Unique Features in Generative AI Market:
The Generative AI industry featured distinctive qualities that were changing the face of artificial intelligence. Using pre-existing data patterns, generative AI systems autonomously produce a variety of content types, including text, photos, videos, and music. These systems also excel at providing synthetic data to supplement datasets, which enhances the performance of machine learning models.
The artistic talent of generative AI includes producing designs and creative works, and its style transfer skills result in visually distinct outputs. The technology can generate text for applications like chatbots, creative writing, and voice synthesis for audiobooks and virtual assistants. Additionally, it contributes creative outcomes and inventive solutions to industries like game creation, medicine discovery, and interior design.
The importance of generative AI for data imputation, simulation, testing, and fostering creativity is also well-known. In addition to generating simulations for testing scenarios and completing missing data points, it also stimulates creativity by offering original ideas and solutions.
Major Highlights of the Generative AI Market:
Significant developments in the market for generative artificial intelligence (AI) were altering the field of creative technology. The ability of generative AI to autonomously produce a variety of content forms, including text, photos, videos, and music by drawing on patterns from existing data, was one of the notable highlights. The performance of machine learning models was greatly enhanced by this technology's critical contribution to the enhancement of datasets through synthetic data augmentation.
Generative AI distinguished itself in the field of artistic expression by producing original designs, works of visual art, and other innovative outputs. The market highlighted its capacity to apply artistic styles across photos, producing works that are both eye-catching and unique. Moreover, chatbots, voice assistants, and content production all benefit from Generative AI's ability to produce text that is similar to that of a human being and produce speech that is lifelike.
By streamlining content generation and improving productivity, the effect spread to game development. Notably, the pharmaceutical business was revolutionised by generative AI's role in novel drug discovery by producing potential chemical configurations. Even interior design options were provided, with layout concepts and designs created depending on user preferences and architectural patterns.
Significant market highlights included generative AI's function in improving data quality through imputation and its capacity to build simulations for testing scenarios across sectors. Additionally, it was clear that it might stimulate innovation by producing original concepts, layouts, and fixes, extending the bounds of creativity beyond traditional methods.
Inquire Before Buying: https://www.marketsandmarkets.com/Enquiry_Before_BuyingNew.asp?id=142870584
Top Key Companies in Generative AI Market:
Some leading players in the generative AI market include Microsoft (US), IBM (US), Google (US), AWS (US), META (US), Adobe (US), OpenAI (US) and Insilico Medicine (Hong Kong). These players have adopted various organic and inorganic growth strategies, such as new product launches, partnerships and collaborations, and mergers and acquisitions, to expand their presence in the generative AI market.
Focused on generative AI, OpenAI is the creator of GPT, Dall-E, and ChatGPT. The company was founded in 2015 and is based in San Francisco, California. Its generative pre-trained transformer (GPT) products offer a large language model (LLM) that uses deep learning to produce human-like text. In 2020, it introduced GPT-3, a language model trained on trillions of words from the internet, and it announced that an API called "the API" would form the basis of its first commercial product. GPT-3 is used for natural language processing and can also translate between languages and generate text. In 2021, OpenAl introduced DALL-E, and in 2022, it released a preview of ChatGPT, which is a conversational Al system. DALL-E 2, released in 2022, can generate more realistic and accurate images with 4 times the resolution of the original DALL-E.
Microsoft caters to a wide range of verticals, including finance and insurance, manufacturing and retail, media and entertainment, public sector, healthcare, and IT and telecommunications. In November 2020, the company pledged a USD 50 million investment in AI for Earth to accelerate innovation. As the company continues to bring rich AI capabilities directly into the data stack as large-scale models become powerful platforms. Microsoft exclusively licensed GPT-3, allowing to leverage its technical innovations to deliver advanced AI solutions for their customers, as well as create new solutions that harness the power of advanced natural language generation.
Google Cloud continues to build AI into numerous solutions that the customers can use to develop AI-powered applications — including processing documents, images, and translation — to understand and analyze data more efficiently, and to use packaged solutions for a variety of industries. In all these examples, AI significantly enhances the usefulness and multiplies the value of these products and services to people and organizations. Google has announced an ambitious new project to develop a single AI language model that supports the world's "1,000 most spoken languages." As a first step towards this goal, the company is unveiling an AI model trained on over 400 languages, which it describes as "the largest language coverage seen in a speech model today." In February 2020, the company acquired Looker, a unified platform provider for business intelligence, data applications, and embedded analytics.
Media Contact
Company Name: MarketsandMarkets™ Research Private Ltd.
Contact Person: Mr. Aashish Mehra
Email: Send Email
Phone: 18886006441
Address:630 Dundee Road Suite 430
City: Northbrook
State: IL 60062
Country: United States
Website: https://www.marketsandmarkets.com/Market-Reports/generative-ai-market-142870584.html