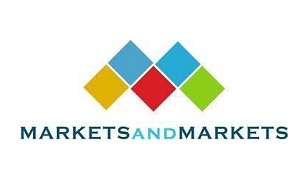 To analyze the opportunities in the market for stakeholders by identifying the high-growth segments of the Large Language Model market and overall generative AI market
Generative AI Market by Offering (Software (Transformer Models (GPT-1, GPT-2, GPT-3, GPT-4, LaMDA)), Services), Application (Data Modality (Text, Image, Video), Business Function (Marketing & Sales, Finance)), Vertical and Region – Global Forecast to 2030
Rapid adoption of Generative AI solutions for sustainability and circular economy driving market growth
The Generative AI Market in the Netherlands is experiencing remarkable growth, primarily driven by the country's commitment to sustainability and innovation. The Dutch government, alongside prominent tech companies, is investing significantly in green technologies, and Generative AI plays a vital role in this pursuit. For instance, Generative AI is used to optimize energy consumption in smart grids and predict renewable energy production. Startups like We4Sea are developing AI solutions that utilize generative models to enhance the efficiency of maritime shipping by optimizing routes and reducing emissions. This sustainable approach aligns with the Netherlands' ambitious goals for clean energy and responsible resource management.
Download PDF Brochure @ https://www.marketsandmarkets.com/pdfdownloadNew.asp?id=142870584
Generative AI holds substantial importance in the Netherlands, as it underpins the country's vision for economic and environmental sustainability. The Netherlands aims to lead the way in sustainable technology solutions, and Generative AI is seen as a key enabler. Its applications go beyond just energy optimization and extend into healthcare, creative content generation, and more. In healthcare, Generative AI is employed for medical image analysis, predictive diagnostics, and personalized treatment plans, fostering better patient care. Dutch companies like Pacmed are pioneering the use of AI to improve clinical outcomes and patient experience.
Recently, At the Money 20/20 fintech conference in Amsterdam, major banks and fintech companies showcased their enthusiasm for generative artificial intelligence, describing it as a catalyst for innovation. Leaders at the global bank messaging network Swift, commended the progress made with ChatGPT and GPT-4, emphasizing the transformative potential of these technologies. However, there are lingering uncertainties regarding the immediate applications. ABN Amro, a prominent Dutch bank, is piloting generative AI to automate the summarization of customer interactions and assist employees in data collection. Despite their experimentation and optimism, most banks remain cautious about deploying ChatGPT-like tools directly for customer-facing purposes, highlighting ongoing concerns about the technology's readiness for widespread client interaction.
Request Sample Pages @ https://www.marketsandmarkets.com/requestsampleNew.asp?id=142870584
Generative AI finds applications across various end user verticals in the Netherlands, showcasing its versatility and impact: The Netherlands is actively incorporating Generative AI into sustainable energy initiatives. AI models predict renewable energy production, optimize energy consumption, and enhance the efficiency of smart grids. These advancements align with the country's commitment to green technologies and sustainable practices. The Netherlands has a vibrant creative and cultural scene, and Generative AI is being used to generate art, music, and written content. This application aids in preserving cultural heritage and fostering innovative artistic expressions. In the healthcare sector, Generative AI is making significant strides in medical image analysis and patient care. AI-driven models assist in diagnosing diseases from medical images and contribute to the development of personalized treatment recommendations.
The Generative AI market in the Netherlands is competitive, with established companies and startups actively contributing to its growth. Given the country's emphasis on sustainable technology, new players should prioritize solutions that align with the Dutch commitment to green initiatives. AI models that contribute to clean energy, resource optimization, and sustainable practices are likely to gain traction. Compliance with Dutch and European data privacy regulations, including GDPR, is imperative to gain trust and adhere to legal requirements.
Media Contact
Company Name: MarketsandMarkets™ Research Private Ltd.
Contact Person: Mr. Aashish Mehra
Email: Send Email
Phone: 18886006441
Address:630 Dundee Road Suite 430
City: Northbrook
State: IL 60062
Country: United States
Website: https://www.marketsandmarkets.com/Market-Reports/generative-ai-market-142870584.html