Holland Rose, an Amsterdam-based skincare brand, has launched its debut product – a hyaluronic acid and vitamin c infused collagen powder. The brand is known for its use of naturally derived active ingredients and for putting sustainability and inclusivity at its core as a gender-neutral skincare brand.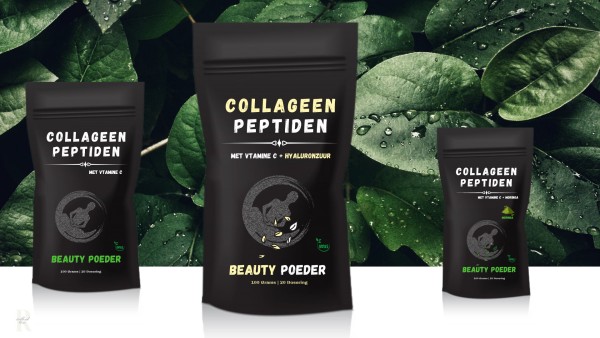 Their new collagen powder contains vitamin C and hyaluronic acid to create healthy skin with a natural glow while encouraging graceful ageing. Its premium formula and partnership with environmental group Ecologi positions Holland Rose as a next-generation skincare brand with an innovative way of incorporating anti-ageing into everyday life.
Who is Holland Rose?
The collagen powder is the first step in the brand's quest to demystify skincare with simplified formulas and a transparent approach to skincare.
As a gender-neutral and sustainable skincare brand, Holland Rose's target demographic is those over 24 who are focusing on protecting their skin from free radical damage and maintaining their collagen and hyaluronic acid levels.
The brand approaches skincare from the inside out with premium collagen products that are designed to fit effortlessly into your daily routine. This new collagen powder can be incorporated into a morning coffee or a post-workout smoothie to utilize its greater health benefits.
As a next-generation skincare brand with sustainability at its heart, Holland Rose has partnered with Ecologi to offset its carbon footprint by planting trees and funding environmental projects.
Why Holland Rose?
With the skincare industry taking a wellness-driven approach, Holland Rose is one of the latest sustainable brands to hit the market. The brand utilises grass-fed hydrolysed collagen peptides that are clinically proven to achieve better results due to their lower molecular weight.
As well as replenishing collagen levels, Holland Rose's collagen powder stimulates the body's collagen production to strengthen the skin and improve its hydration and smoothness. Rejuvenating the body's collagen levels and production diminishes the appearance of fine lines and wrinkles while promoting cellular turnover.
The future of Holland Rose
With a growing demand for inclusive and sustainable skincare, Holland Rose is looking to the future of the industry. They're planning to expand their product range with a new vegan collagen supplement that is expected to be brought to market in the coming months.
Holland Rose is exploring local collaborations with coffee shops and independent café in Amsterdam to supply their collagen powder to be added to coffees, smoothies, and juices. These products will be available across Amsterdam as a 'Glow-up Smooth', 'Beauty Coffee', and 'Pretty Juice'. The brand is also exploring potential partnerships in Belgium.
As Holland Rose's collagen powder is tasteless and doesn't change the texture of food or drink, the brand is also in discussions to partner with bakeries to incorporate its product into baked goods.
With the expanding popularity of wellness products, collagen powder has the potential to be as sought-after and widely used as CBD. Holland Rose represents some of the highest-quality collagen powder with its premium formula boosted with vitamin C and hyaluronic acid.
For more information:
@hollandrose.nl (instagram)
Media Contact
Company Name: Holland Rose
Contact Person: Luis Alves
Email: Send Email
Phone: +31623841132
City: Amsterdam
Country: Netherlands
Website: https://hollandrose.nl/