NEW YORK CITY, NY – July 23, 2021 – GBRI is proud to announce a partnership with SMEF's Brick School of Architecture. This partnership will offer sustainable education to architecture students and faculty through GBRI's International Sustainability Program (ISP).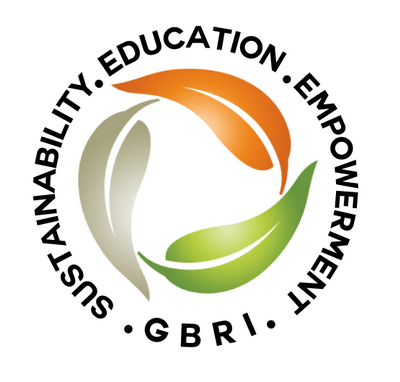 What Are the Main Outcomes of this Partnership?
GBRI believes in creating the future of sustainability through education. With GBRI's ISP program, second year and above architecture students of SMEF's Brick School of Architecture will be able to access GBRI's ISP to further their studies on sustainable building methods. In addition, 3 faculty members from SMEF will join GBRI's Certified Sustainability Faculty program.
What is SMEF?
SMEF's Brick School of Architecture is a private institution of higher learning located in Pune, Maharashtra, India. SMEF offers a 5-year undergraduate course in Architecture. SMEF hopes to integrate GBRI's sustainability program into their curriculum with second-year architecture students and above.
What is ISP?
GBRI's International Sustainability Program has been in operation since 2009 and has since trained over 100,000 green building professionals and students from around the world. GBRI's ISP believes in connecting back to a simpler, more sustainable way of life without having to compromise on quality of living. Through ISP, students and professionals are afforded the chance to learn through a three-tier program.
Facets of the ISP
GBRI's ISP focuses on three tiers of understanding- sustainability champion, sustainability ambassador, and sustainability leader. Both the first and second level of sustainability champion and ambassador will be available to SMEF's students of architecture. Level 3, sustainability leader is reserved for educators of the university. GBBRI believes that in order to create a sustainably educated class, a sustainably educated leader must be available to offer guidance.
First Level of the ISP – Sustainability Champion
Students of SMEF will start out their studies through use of the first level of sustainability studies. This level lasts from 6 months to a year and will take up much of the second year's sustainability curriculum.
Courses range from basic sustainability education courses to courses that prep students for IGBC AP and LEED Green Associate accreditation.
This level supplies a strong foundation for the student's continuing sustainability studies. Fostering a passion for sustainability in building practices, building a strong fundamental knowledge about sustainability in building, and prepping students with the ability to pass the USGBC LEED Green Associate exam.
Students of this program gain a deep understanding of the importance of sustainability and knowledge of IGBC rating system. This is a great asset for architecture students to have in their back pocket as they venture out to building our world's future.
Second Level of the ISP – Sustainability Ambassador
A deeper understanding of sustainable building techniques is reached through the second level of GBRI's ISP. This level is intended for 2nd, 3rd, 4th, 5th, and graduate students of the B-Arch program.
This is the subsequent program to level one and deepens the student's understanding and preparation of the sustainability field. By completion of this level, students will be prepared to enter into graduate programs or the professional world with confidence and ease.
At the end of this level, architecture students of SMEF will be prepared to earn the WELL AP credential and the LEED AP credential in building design or operations and maintenance.
Third Level of the ISP – Sustainability Leader
In order to properly formulate the ISP into SMEF's curriculum, teachers and faculty are encouraged to take level three of the ISP. This level prepares staff to gain a knowledge and understanding of the program to best lead the students.
GBRI's Sustainability Faculty Program is for sustainability leaders teachers, faculty and professionals who are advocates of change and believe in making sustainability education affordable and accessible to everyone around the world.
GBRI is also offering SMEF waived fees for this program for up to three faculty members. Along with this, GBRI intends to offer a scholarship to assist a student a semester with free ISP training. GBRI believes in a sustainable and equitable future for all.
GBRI is excited to begin this partnership with SMEF's Brick School of Architecture and empower and educate another class of budding sustainability-educated builders and leaders.
About GBRI
GBRI is an online Sustainability Education Provider founded with the belief that the best way to encourage responsible development is to provide resources to the builders, designers, and engineers who are crafting the future. Its mission is to make sustainability resources affordable and accessible to everyone across the globe.
To learn more about GBRI Partnerships visit – https://www.gbrionline.org/partnerships/
GBRI Certificate Program – https://www.gbrionline.org/become-a-sustainability-instructor/
GBRI Certified Faculty Program – https://www.gbrionline.org/sustainability-certificate-program/
SMEF's Brick School of Architecture – https://brick.edu.in/
Media Contact
Company Name: GBRI
Contact Person: Michelle Crawford
Email: Send Email
Phone: +1 210-858-7783
Address:1732 1st Ave
City: New York
State: NY 20278
Country: United States
Website: https://www.gbrionline.org