A Partnership of Architectural Sustainability.
NEW YORK CITY, NY – January 27, 2020 – GBRI is partnering with NASA to train architecture students on sustainable practices that can be involved in the making of new buildings. As we are at the threshold of 2021, this partnership is vital for the Architecture student community in India.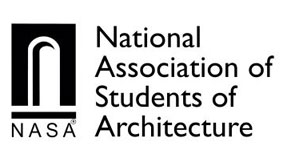 What Are the Main Outcomes of this Partnership?
GBRI is excited to kickstart 2 projects this year with NASA. As part of the partnership, GBRI and NASA will continue the discussion and delivery of various empowerment programs such as scholarship for students in Architecture, hosting sustainability, and career webinars and talks.
Together, GBRI And NASA Will Serve the Architecture Community of Students and High School Students Aspiring to Get Admitted to Architecture Colleges in India.
What is NASA?
NASA is a student association, one of its kind for the undergraduate students of Architecture in India. NASA was founded with a common aim and objective to provide the students a platform for interaction, a platform where students from varied cultural backgrounds would learn and share their knowledge.
First Outcome of the Partnership
GBRI will work to educate, train, and inspire NASA students with their sustainability program for architecture students. This program will be called "GBRI Virtual Sustainability Program". This program will pick 10-12 students a year to work on sustainability research, sustainable design and green building case studies, create, develop, and deliver sustainability courses, and get acclimated to green building rating systems such as LEED.
GBRI is excited to work with these young and bright minds on sustainability initiatives within architecture.
Jeslin Varghese, founder of GBRI, who hails from Kerala, India sees this partnership as a foundation to engage the Architecture community in India towards a more sustainable future. "Sustainability and building green are not new to India. The Architecture community in India has always fascinated and inspired me through its works. This partnership allows GBRI to work with the future Architects of India to create a sustainable future. Architecture students and recent graduates will benefit the most with access to GBRI's extensive library of online courses on sustainability, green buildings and LEED," says Varghese in regards to the program.
Second Outcome of the Partnership
At its 10-year anniversary, GBRI is also about giving back. "We're committed to building strong and vibrant communities where we live and work. We want our communities — and the people and small businesses that bring them to life — to prosper, and we want to help them reach their goals," says Felicia Fuller, Dir. of Operations at GBRI. Through this partnership, GBRI will extend a minimum of 25 FREE LEED Green Associate Exam Prep package for every Architecture college in India. Considering there are more than 300 Architecture colleges in India, this will allow between 8,000 to 10,000 Architecture students to take advantage of the free exam prep normally available for $199.
GBRI and NASA are collaborating to create, develop, and deliver best-in-class exam preparation materials for the National Aptitude Test in Architecture. This program will host top instructors, provide opportunity for discussion, and access to top study prep material. This will be hosted on an LMS learning environment.
Learning Hub@GBRI redefines sustainability with hundreds of course videos, articles, and training materials from topics ranging from green buildings and LEED, WELL, Energy Modeling, BIM, Climate Change, Biophilic Design, and Corporate Social Responsibility.
About GBRI
GBRI is an online Sustainability Education Provider founded with the belief that the best way to encourage responsible development is to provide resources to the builders, designers, and engineers who are crafting the future. Its mission is to make sustainability resources affordable and accessible to everyone across the globe.
Learn More at:
https://www.gbrionline.org/gbri-nasa-partnership/
https://www.gbrionline.org/gbri-sustainability-program-for-nasa/
Media Contact
Company Name: GBRI
Contact Person: Michelle Crawford
Email: Send Email
Phone: +1 210-858-7783
Address:1732 1st Ave
City: New York
State: NY 20278
Country: United States
Website: https://www.gbrionline.org