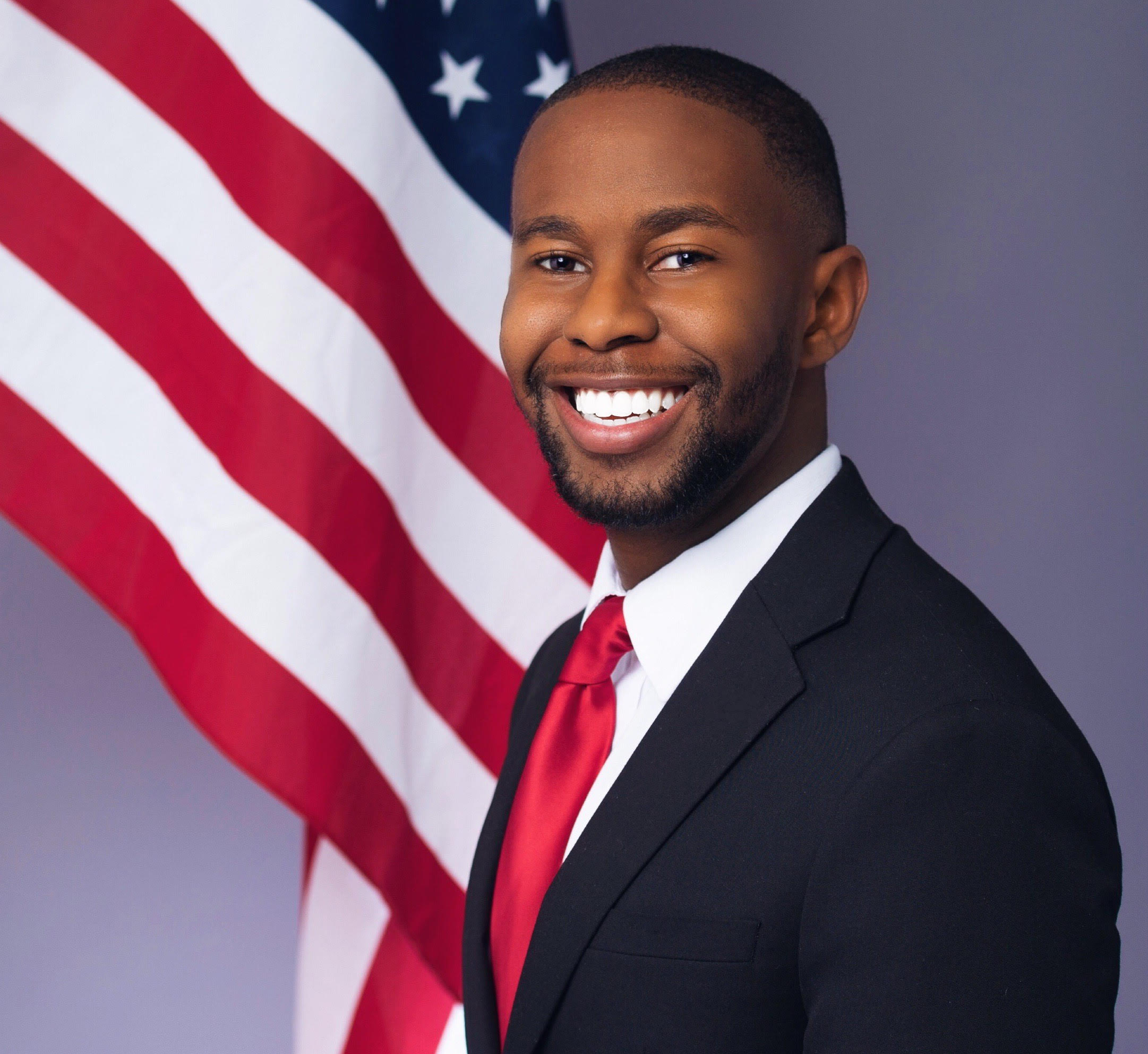 Gates Millennium Scholar Michael H. Forde, an author, motivational speaker, and public health professional devoted to serving the community, currently serves as a Health Communications Specialist for the National Institute of Allergy & Infectious Diseases, National Institutes of Health, responding to COVID-19.
Born in Brooklyn, NY, and a local of the Washington, D.C. area, Forde has recently been accepted into George Washington University's Doctorate of Public Health program, adding a new achievement to his already brilliant career. Forde graduated from high school at age 16, and by age 19 he had already earned his bachelor's degree. He obtained his master's degree at age 22, and now at age 25, he's ready to serve as a doctoral student to continue leading and serving his community through his work in both the private and federal health sector.
Thanks to his Gates Millenium Scholarship, a full scholarship funded by the Bill & Melinda Gates Foundation, Forbes The Culture has been able to assist in continuing his mission, advocating for the fulfillment of one's potential through themes related to health and well-being. Today, he's going to tell us more about his experience…
What does GMS mean to you?
"The word I would use to define the impact that GMS has had on me as an individual would be freedom. To me, GMS means freedom in many different ways. Freedom to invest in self, freedom to invest in your own unlimited potential. Freedom to think outside of the box. Freedom to understand what it means to take risks, what it means to be someone who is constantly finding new solutions to new problems. GMS means believing that you can accomplish anything if you put your mind into it."
What are some highlights of your journey as a Gates Millenium Scholar?
"On a professional level, highlights of my journey as a Gates Millenium Scholar include being one of the youngest graduates of my university programs and having opportunities to become a respectable professional in my field.
"The impact of my GMS journey is not limited to the professional area. The relationships I've made as a scholar have taken me to higher levels, both inside and outside the classroom. One of the most incredible things that I have received from GMS is support beyond any expectations. Their belief in me and in my dreams, as well as the encouragement that they offered to me in every step of the way, have played a key role in being able to pursue my calling to become an author, motivational speaker, and also the first and youngest person in my family to pursue a doctoral degree in public health."
How did GMS help you get to where you are today?
"GMS helped me get to where I am today by clearing the path for me so that I could focus on doing a great job. They ensured that advice on things such as financial aid, student life, and academic success were covered from top to bottom.
"Every conversation I had on the phone with GMS would turn into words of encouragement that would give me enough fuel and motivation to make it to the next mountaintop. Their kindness and invaluable support made my experience as a scholar not only successful, but also sweet."
What is one piece of advice or learning that you would share with alumni?
"If I could share one piece of advice with alumni, I would say that it is never too late to dream your dream and reach your goals. It is never too late to keep moving forward. It is never too late to embody the character of one who is relentlessly believing in possibilities which are endless. Chase your dreams, chase your goals, and live up to your potential because greatness is calling: answer the phone."
If you want to learn more about Michael H. Forde and his journey, you can do so by visiting his website www.michaelhforde.com where you can find more of his content and his outstanding book, "Success Begins From Where You Are!", a fine tool to kickstart your journey to greatness.
Media Contact
Company Name: GMS Alumni
Contact Person: Media Relations
Email: Send Email
Phone: 202-810-0320
Country: United States
Website: www.gmsp.org