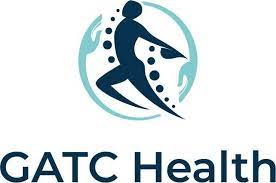 Privately-held GATC Health keeps getting stronger. Last week, they announced adding Mark Palaima to its company as Strategic Advisor. Mr. Palaima, former Chief Architect at eBay, brings impressive credentials and adds 35+ years of leadership in large-scale software and systems to support GATC Health's strategic planning and partnerships.
Mr. Palaima joins a Who's Who list of leadership at GATC, driving medical innovation. Mr. Palaima's career spans multi-discipline engineering positions encompassing database technologies, complex analysis & modeling, global eCommerce, large-scale system integrations, predictive intelligence, virtual retinal display technology, embedded sensor and microcontroller products, and industrial automation. Over the last decade, in his role as Chief Architect at eBay, he played a critical role in building and scaling that company's technology and systems.
In addition, he led their Kernel and Architecture teams through multiple generations of eBay technology, supporting eBay's meteoric growth, business expansion, partnerships, and acquisitions. His role at GATC is similarly important, and GATC should do well tapping into his expertise in scaling compute and storage platforms, as well as data acquisition strategies, to drive down costs and ensure best-value relationships with all partners, licensees, and suppliers.
Mr. Palaima commented on joining the team, saying, "When I was first introduced to GATC Health, I quickly understood just how valuable their platform could be in advancing the quality of healthcare." He added, "This is true artificial intelligence, which understands complex biological systems at a cellular level. I believe GATC Health is positioned to radically transform the fields of predictive diagnostics and the creation of therapeutics that are safer, more effective and focused on restoring homeostasis, not just symptom relief. I am extremely excited to work with this talented team and help introduce their AI platform to the world."
His addition adds to a GATC Health team and mission shifting into high gear.
Video Link: https://www.youtube.com/embed/JoS5pVz9tm0
Pioneering Drug Development Innovations
GATC Health Corp is already recognized as a pioneering technology company using whole-genome analysis and multiomics-based artificial intelligence to revolutionize disease detection and drug discovery. At the client level, they leverage the power of their patented AI platform to reduce risk, time, and costs for life science companies by digitally reproducing the human body to find non-obvious answers to biology's most complex questions. Put more simply, GATC Health is accelerating healthcare's transition to predictive, individualized medicine.
How confident is GATC Health as to its potential to assist drug discovery and disease prediction ability via artificial intelligence and advanced multiomics? In a word- very. In fact, this privately held company, which intends to come to the public markets via a high-valuation IPO, is already showing a potentially unrivaled ability to identify and develop, in months instead of years, in-silico molecule designs they believe could address many treatment-resistant addictions.
And, based on deals getting made in the AI-fueled drug development sector, proving success can deliver premium financial rewards. Already, third-party opinions suggest a GATC Health IPO, in a more normalized market climate, north of $1 billion. Still, while bullish for early investors, even that valuation could prove low. Why? Because GATC Health's value to drug development companies goes well beyond being exact in its molecule analysis. In only months, it also does what traditional drug development processes take years to do – find specific molecules and then derive compounds targeting particular indications.
But, the more excellent part of the GATC Health equation to investors, and patients, for that matter, is that thanks to its speed, platform reliability, and quick discovery, clients engaging with GATC Health are likely to shave years off development time and save potentially hundreds of millions in the process. If that wasn't enough, GATC Health could be instrumental in flipping the script on drug development approvals, expecting its model to radically improve the industry's dismal 10% success rate in getting a new drug to market.
Massive Market That's Already Hot
There's no need to explain the positive implications if that's the case. Billions of dollars saved, years removed from pre-clinical investigations, and specifically indicated molecules that could exponentially improve drug development failure rates, provide a trio of reasons to know that billions of dollars could be in play for GATC Health. In fact, that has led to some speculation amongst GATC Health followers to believe that GATC Health may not even make it to the public arena. Instead, with estimates on the high end suggesting that its technology could already be worth several billions of dollars to a single Big Pharma player, GATC Health could cut a deal and reward investors who are part of its Reg D and Reg A offerings. Considering that those offering prices are in the $5 range, taking the high-end of an offer probably wouldn't leave many current investors complaining.
Is a >$1 billion valuation too lofty? Deals made this year show just the opposite. Pharma companies in the first month of 2022 ponied up massive bucks and proved they can still sprint toward innovative technology when the prize is right. Industry giants are paying billions and embracing AI, taking the technology from a once-fringe science to one they think will become a mainstay of drug development.
Sanofi (NASDAQ: SNY) wasn't shy to expose its interest. They inked a collaboration deal with Exscientia to develop up to 15 final novel molecules. If all of the milestones are hit and each of the 15 new molecules makes it to market, the agreement could be worth up to $5.2 billion, or approximately $350 million per molecule.
Right Molecules Matter
But earning that money may not be easy. In Exscientia's case, it's a fair assumption that for each of the 15 final drug candidate molecules, Exscientia could initially deliver a total of 1980 molecules for consideration. Thus, while still ahead of the game, SNY would still have considerable work to do.
GATC Health has a different model. They expect to drill deeper to provide clients a dataset of 1-3 molecules per indication, and it can be a case where 3 are better than 15. Therefore, since its advanced AI platform already can discover 3-4 novel molecules this year and between 9-12 annually after its V.2 platform is completed later this year, there are plenty of opportunities for GATC Health to put a multiple to the price tags pharma companies may be willing to pay. Remember, first to market can always demand a premium.
By the way, Sanofi wasn't the only company making headlines for its interest in AI-fueled drug development technology. Amgen (NASDAQ: AMGN) entered a $1.9 billion deal with Generate Biosciences. Also, Fosun Pharma, a leading healthcare group in China, combined with Insilico Medicine in a $13 million agreement to move its ambitions forward. Don't let the $13 million upfront payment mislead, either – the potential in the undisclosed milestone incentives is expected to be multiples higher from that amount.
Keep in mind, too; there's much more happening behind the scenes. In the last few years, Big Pharma companies have been seizing upon their opportunities to create alliances with companies like GATC Health to provide some competitive advantage. Of course, that makes sense. Whether AI-powered drug development is mainstream or still on the merge ramp, these large companies still need to find partners to help productivity in R&D and identify ways to lower the risk of failure through the clinical stages. That puts GATC Health in an ideal place at the right time. Better still, they are getting similar attention.
More impressive, GATC Health is making their own deals, too. Leveraging the values exposed in a recent PharmaVoice article with the $350M per novel molecule value (Sanofi & Exscientia deal), GATC Health put itself in play as well, announcing a partnership with Liquid Bioscience to accelerate taking its molecules to market. Pricing precedent suggests that massive dollars are in team's crosshairs.
Interest In Technology Is Getting Intense
GATC Health doesn't appear to doubt its platform's capability. GATC Health's Chief Scientific Officer, Ian Jenkins, put its perspective in a tidy and professional nutshell, saying, "Our work to date has provided ample evidence that our Multiomics Advanced Technology™ (MAT) platform has the potential to substantially reduce drug discovery timelines and costs." He added, "By creating this new molecule using our platform's virtual human modeling, we believe we have taken a significant step towards eliminating the 'AI Gap.' Traditional methods of drug discovery, and even current AI-enhanced methods, deliver thousands of molecules that need to be individually tested to find the one which will become a new drug. We believe this could be the first known instance of an in-silico process creating the exact drug candidate molecule, eliminating the time and expense of testing thousands of incorrect targets."
Indeed, the combination of ambition, game-changing technology, and broad pharma interest are ingredients to a recipe for success. But, being different has its advantages- and GATC Health is.
While AI expansion is becoming widely accepted and certainly shows an inherent ability to expedite drug discovery, not all in the AI drug development arena are created equally. Neither do they all have the same marketing aspirations. Some companies design AI algorithms to go from bench to bedside, and others focus on being specialists in a particular step of the R&D process. All have a role and make targeted opportunities potentially more valuable by developing unique markets as the shifting landscape of AI solutions providers continue to broaden market applications.
That expansion makes the monetary prize potentially more significant for companies like GATC Health that can scale quickly. As noted, they already expect to double its molecule identifications possibly by the end of 2022. Thus, from its fee-for-service business model, through collaborations, and by developing its own assets, GATC Health has put at least three revenue-generating shots on goal for the near term.
Trends Are GATC Health's Friends
More good news, further evolution in AI, and the surging interest around the technology isn't slowing. That could indicate that the deal-making of late is only a precursor of many more to come. And, with the technology more of a need than a want, that's a likely assumption.
Remember, GATC Health is delivering a model to the drug development industry where collaborations intend to define what it means to have a reproducible experiment. The industry dreams of consistently taking a molecule and compound through clinical trials without unexpected turbulence, and that is precisely where GATC Health shines. Hence, the right market, the right technology, at the right time. That's a sound trifecta ticket.
Granted, several other players are finding footing in the AI-powered drug development sector. But are they as good as GATC health? Time will tell. However, generally speaking, no one company needs to lead the industry. Over time, the combined revenue-generating opportunities from AI-fueled technology can reach the trillions, and with that in mind, perhaps being an expert at one indication is better than being a master of none.
Here's the point of certainty – these are exciting times for medicines. And, it's the companies behind the scenes, sometimes small in size, that are ushering in the drug development revolution. The potential sale of GATC Health's first addiction compound will be an event to watch. Whether they get $100,000 or >$5 million, it's likely a tiny drop in the bucket of what's ahead for this innovative company. Thus, if you can find a way to invest in GATC Health, consider doing so. If not, watch the ride until you can; the journey should be like nothing the drug industry landscape has ever seen.
Disclaimers: Hawk Point Media is responsible for the production and distribution of this content. Hawk Point Media is not operated by a licensed broker, a dealer, or a registered investment adviser. It should be expressly understood that under no circumstances does any information published herein represent a recommendation to buy or sell a security. Our reports/releases are a commercial advertisement and are for general information purposes ONLY. We are engaged in the business of marketing and advertising companies for monetary compensation. Never invest in any stock featured on our site or emails unless you can afford to lose your entire investment. The information made available by Hawk Point Media is not intended to be, nor does it constitute, investment advice or recommendations. The contributors may buy and sell securities before and after any particular article, report and publication. In no event shall Hawk Point Media be liable to any member, guest or third party for any damages of any kind arising out of the use of any content or other material published or made available by Hawk Point Media, including, without limitation, any investment losses, lost profits, lost opportunity, special, incidental, indirect, consequential or punitive damages. Past performance is a poor indicator of future performance. The information in this video, article, and in its related newsletters, is not intended to be, nor does it constitute, investment advice or recommendations. Hawk Point Media strongly urges you conduct a complete and independent investigation of the respective companies and consideration of all pertinent risks. For some content, Hawk Point Media, its authors, contributors, or its agents, may be compensated for preparing research, video graphics, and editorial content. Hawk Point Media was previously hired and paid cash via wire transfer to research, prepare, and syndicate written and visual content about GATC Health, Inc. for a one-month period that expired in February of 2022. This content is non-sponsored. Readers are advised to review SEC periodic reports: Forms 10-Q, 10K, Form 8-K, insider reports, Forms 3, 4, 5 Schedule 13D. The Private Securities Litigation Reform Act of 1995 provides investors a safe harbor in regard to forward-looking statements. Any statements that express or involve discussions with respect to predictions, expectations, beliefs, plans, projections, objectives, goals, assumptions or future events or performance are not statements of historical fact may be forward looking statements. Forward looking statements are based on expectations, estimates, and projections at the time the statements are made that involve a number of risks and uncertainties which could cause actual results or events to differ materially from those presently anticipated. Forward looking statements in this action may be identified through use of words such as projects, foresee, expects, will, anticipates, estimates, believes, understands, or that by statements indicating certain actions & quote; may, could, or might occur. Understand there is no guarantee past performance will be indicative of future results. Investing in micro-cap and growth securities is highly speculative and carries an extremely high degree of risk. It is possible that an investors investment may be lost or impaired due to the speculative nature of the companies profiled.
Media Contact
Company Name: Hawk Point Media
Contact Person: Ken Kellis
Email: info@hawkpointmedia.com
Phone: 3057806988
City: Miami Beach
State: Florida
Country: United States
Website: https://gatchealth.com/