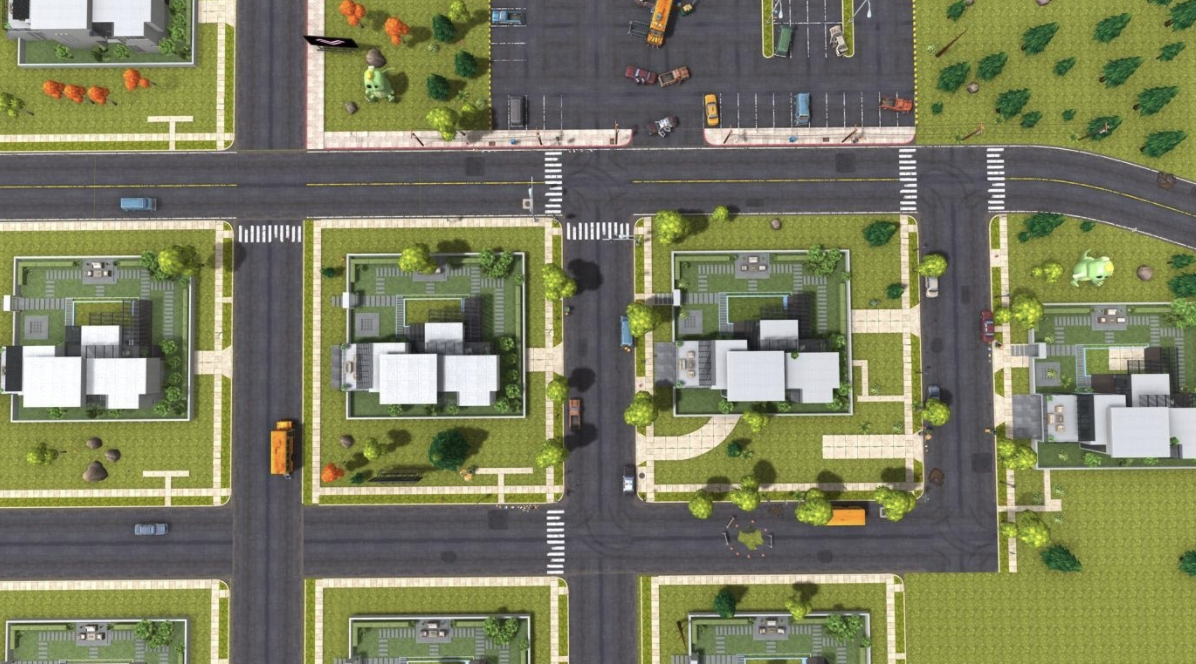 About the Metaverse
Currently, digital platforms that have gotten mainstream success and adoption are mostly closed economies. These platforms tend to centralise data and power in the name of profits. As such, these platforms would generally cease to innovate over time, or pay less attention to the rights of users. In contrast, new technologies support the flow of data and value, which cultivates the formation of an equitable society that advocates for fair incentives and economic returns for all participants.
Bitcoin and Ethereum may have been the catalyst for the blockchain industry, but a new sector has risen up that has shaken the media and art industry – the metaverse. Companies like Facebook have been investing billions of dollars into this new market, and its future potential is clear to all. The metaverse represents a whole new realm of opportunities when it comes to socialization, interaction, gaming, and even work.
Investing in Microverse
A long-running backer of high potential blockchain and cryptocurrency projects, Cayman-based Garuda Fund have recently announced its intention to invest $1 Million in decentralized VR metaverse platform Microverse.
This considerable investment in the world-building platform is an extension of Garuda Fund's investment strategy, which uses a rule-based investment process to strategically diversify capital across the 20 largest cryptocurrencies in terms of market capitalization. Their foray into the metaverse sector signals a growing trend among venture capitalists (VC) and investment funds to participate in the future of digital commerce.
Garuda Fund has always paid close attention to the up-and-coming sectors within the blockchain market, especially in the advent of new technologies that can cause massive disruptions in the traditional markets.
The investment by Garuda Fund is a part of Microverse's Series A investment, which aims to raise a target amount of $100 million from VCs and investment funds. The project intends to utilize these funds in an ambitious 2-year plan to build and expand upon the core foundation of the Microverse ecosystem.
The additional funding will be directed to further strengthen Microverse's expertise in integrated AI-VR technology to develop new applications for their growing network of users. In addition, major strides have been made with regards to Microverse's liquidity-backed NFT trading engine, which leverages oracles, on-chain data and price history to provide price points for all NFTs deployed on the Microverse platform.
About Microverse
MICROVERSE is a decentralised virtual reality world-building platform that allows people to build, play and engage in a vast world with endless opportunities to create unique and innovative experiences. In the MICROVERSE, users can purchase and collect exclusive NFTs not found anywhere else, and use them within the platform for trading, gaming, and more. By participating in its all-immersive virtual world, users within the MICROVERSE will be able to enjoy exciting game mechanics, social networking spaces and a wide array of products and services that promises to deliver a fun and dynamic journey.
The platform has recently announced the launch of its first NFT collection – MINOs, which are 400 procedurally-generated collectible dinosaurs, which can be used in-world, or can be sold within their NFT marketplace. In addition, they also have plans to enter the GameFi sector through their games-developmental arm Micro Engine. Their first launch title will incorporate Play-to-Earn elements, and gamers would be able to receive real monetary incentives as a reward for their contributions in-game.
About Garuda Fund
Garuda Fund is a Cayman-based investment fund that offers a world-class platform and an unparalled network of local, experienced investment professionals. They currently manage capital across strategies in next gen technology, private equity, securities and commodities, and work with some of the world's largest private and institutional investors.
As an independent fund, Garuda Fund has consistently invested capital into promising enterprises and industries, maintaining a stellar track record across multiple economic cycles, and amidst changing conditions. Garuda Fund employs a multi-strategy trading approach that seeks to deploy capital in the best investment opportunities. Built on decades of research and experience, their investment philosophy is based on three core principles: fundamental investments, systematically application, thoughtfully designed strategies.
Microverse
Website: https://www.microverse.global/
Telegram: https://t.me/microverse_official
Twitter: https://twitter.com/Microverse_
Media Contact
Company Name: Microverse
Email: Send Email
City: London
Country: United Kingdom
Website: https://www.microverse.global/