Video Link: https://www.youtube.com/embed/pjNEyfAv9JU
Gana Eng Co., Ltd signed a technology transfer agreement with Korea Institute of Construction Technology. It has been agreed to execute joint research on aluminum composite panel manufacturing and installation technology with insulation performance and fire spread prevention function to commercialize it. Due to this agreement, Gana Eng, which has risen as an emerging powerhouse in the domestic procurement market, has released a product that has improved the performance of existing products through research and development, catching both zero-energy buildings and fire protection. Moreover, it is expected to bring about innovative changes not only in the procurement market but also in the construction market, to be a tremendous engine for entry into overseas markets.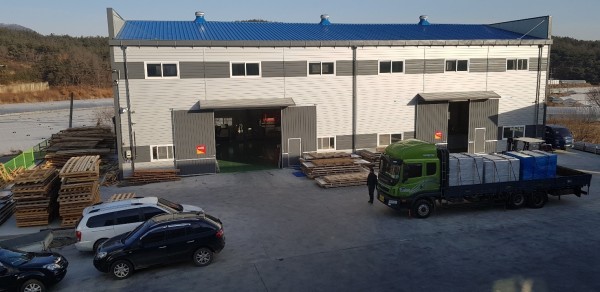 The aluminum composite panel, which is the main product of Gana Eng's production, has more than semi-nonflammable fire safety, and the triple composite structure has excellent insulation effect. The color expression is free, so it is suitable for cladding (exterior) and is also used as interior materials for buildings. In addition, it reduces the load by 1/3 weight compared to the existing ferrous metal panel and while reducing logistics costs. Aluminum composite panel is a building material for workability, variety of colors, durability, corrosion resistance, insulation, heat retention, workability, and lightweight exterior. It is used in various ways for remodeling such as urban regeneration projects.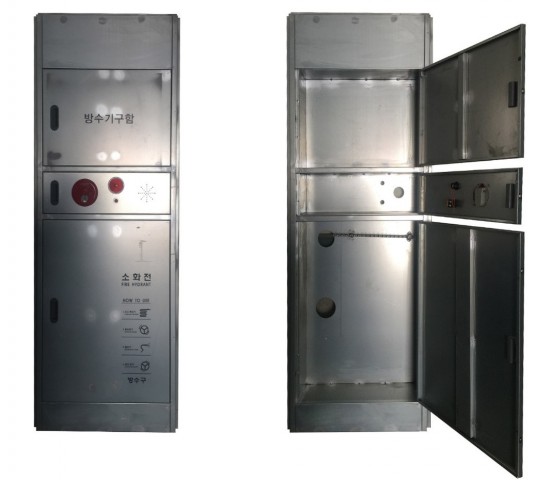 Gana Eng's toilet partition is composed of a composite panel that is pressed with a high-pressure press placed between wooden lights, and has a strong structure against external impacts, and there is no fear of corrosion or discoloration. The elegant color panels, stainless steel colored aluminum moldings and stainless-steel parts are of a modern style. It is easy to assemble and construct on site, and it is also economical because as it shortens the construction period.
On the other hand, the market size of aluminum panels is showing an annual average growth of 6.59% and it is expected to reach about 47,938 billion won by 2020 and the industrial growth potential is evaluated as "good". For the time being, aluminum composite panels will become the mainstream in the exterior wall finishing material market in high-rise building construction sites. Specifically, the company's business sector is revitalizing and growing in accordance with the government's support policy (Public Procurement Service) for the remodeling business.
Media Contact
Company Name: Gana Eng Co., Ltd
Contact Person: Jung Seungpil
Email: Send Email
Phone: +82 10 4809 5553
Country: South Korea
Website: https://www.gobizkorea.com/user/goods/frontGoodsDetail.do?goods_no=GS2020100698104&ctgryCode=S1000300010000&upperCode=M1000300000000&goodsNms=Aluminium-composite-panel&skwanSn=&speclKwanId=SPCCD0000626