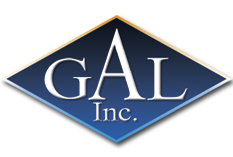 Internet marketing expert and founder of G.A.L. Inc, Gal Davidi, continues to help businesses improve their online presence with a range of digital marketing solutions
G.A.L. Inc has become increasingly popular in recent times, as the website and digital marketing agency continues to receive accolades from business owners across different industries for the effectiveness of its services. Thanks to a team of well-trained and highly experienced website developers and digital marketing experts, the company offers a wide range of services at attainable prices.
"When Success Means Prosperity For MY Clients, It Is A Blessing," said Gal Davidi, President of G.A.L. Inc.
Digital marketing has been identified by experts as a key process for any success-oriented business that is looking to make headway in the 21st-century business environment. Over the years, digital marketing has grown to become a multi-billion-dollar industry driven by increasing demand from businesses looking to leveraging the growing online population to reach their target audience. Unfortunately, getting the right services can be sometimes difficult, with many of the available solutions either exorbitantly priced or failing to deliver as claimed. However, Gal Davidi seems to have the formula to offer an amazing blend of quality and relative affordability, a feature that has stood the G.A.L. Inc team out over the years.
The categories of services offered by G.A.L. Inc include Search Engine Optimization (SEO), social media marketing such as Facebook campaigns, PPC, local marketing, and branding. The versatility of the team at G.A.L. Inc and the comprehensiveness of the solutions offered have made the digital marketing agency the toast of business owners with accolades coming from different quarters.
"G.A.L. Inc. is one of the reasons our business is successful! He created our website and markets for us monthly, and our business continues to grow. He is very smart and knows exactly what to do for the website and marketing to bring in work. Gal is very very responsive and easy to work with and communicate with. We are so thankful for Gal and his team!" said K. Omland of Omland & Osterkorn, Inc.
For more information about G.A.L. Inc and the range of services offered, please visit – www.Gal-inc.com. G.A.L. Inc can also be found across social media, including YouTube, Facebook, and LinkedIn.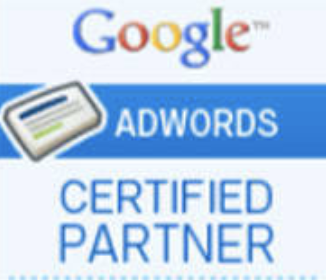 About G.A.L. Inc
G.A.L. Inc was founded by Gal Davidi, a digital marketing expert to help companies generate more sales by creating a professional online presence and utilizing a plethora of digital marketing techniques.
Media Contact
Company Name: G.A.L. Inc
Contact Person: Gal Davidi – President
Email: Send Email
Address:12-18 River Rd
City: Fair Lawn
State: NJ 07410
Country: United States
Website: https://gal-inc.com/