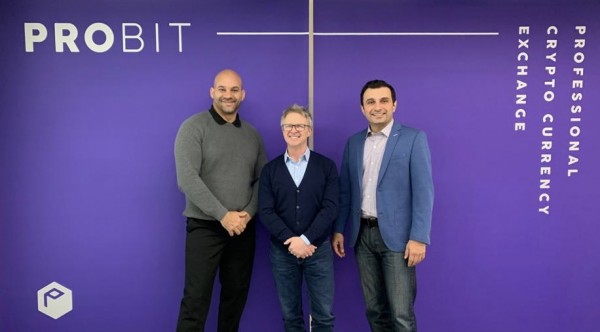 Gaimin.io has completed their first-round IEO with Probit Exchange in February 2020 and will continue product development before launching round 2 IEO.
The IEO at Probit Exchange is Gaimin's 4th IEO. The previous IEOs were completed swiftly and have gotten a lot of traction with the gaming communities. Gaimin.io has since forged partnerships with international companies that will work alongside with them to promote their gaming agenda. IEO at Probit Exchange was also completed within expectations.
"We have a good experience with Probit Exchange. They are professional and have taken us to a new level. After much consideration and discussion with my board members, we will pause round 2 of our IEO so that we can divert additional resources into solidifying our product offerings and partnership networks. This decision came about also because of the coronavirus situation that is happening globally. The virus has slowed down many of the business processes, including the gaming industry. We will provide an update once details for Round 2 IEO are confirmed," Martin Speight, CEO of Gaimin.io commented.
Gaimin, having already bolstered their GPU mining plugin through strategic agreements with several brands in the Korean gaming industry such as GameBit and Korea eSports Industry Association (KeIA).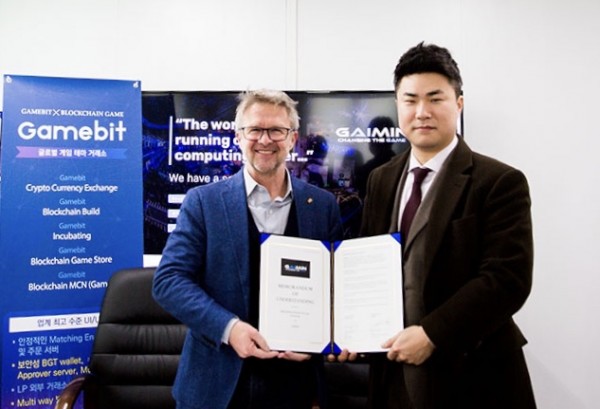 MOU with GameBit: Martin Speight, CEO of Gamin & Kim Tae-Yoon, CEO of GameBit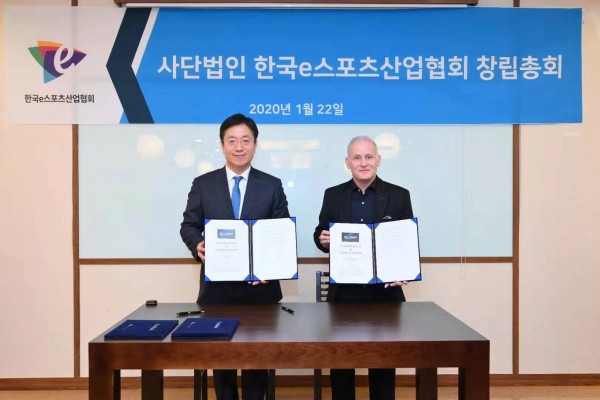 MOU with KeIA: Park Bong-Kyu, Chairman of KeIA and Clive Aroskin, COO of Gaimin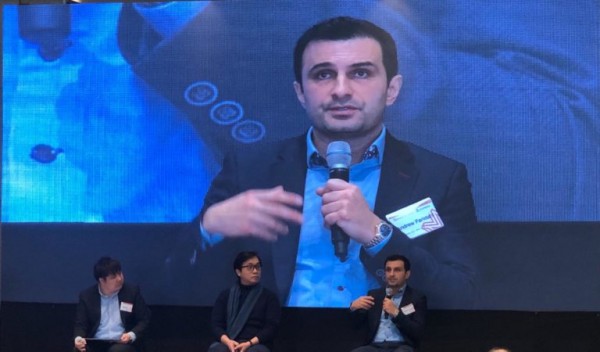 Panel Discussions on Blockchain's Future: Anndy Lian, Blockchain Advisor of APO and Andew Faridani, COO of Gaimin.
They will continue developing their platform to present a further refined solution to generate more exposure before commencing with the next round of GMRX token sales. The team will be conducting an AMA session to update everyone on their current developments.
"The mining plugin has completed its first stage of beta testing. The beta testers have shared their results with us and we are delighted to announce that we have done better than our alpha testing, faster and more tokens mined. During the AMA session, I will be taking the lead to showcase our latest development in real-time, we hope all our supporters can be present to witness this," said Buki Ben Natan, CTO of Gaimin.io shared.
Gaimin.io's mining plugin can mine any of the GPU or CPU mineable tokens, and the gamers are rewarded with native GMRX tokens. The team is working to incorporate more algorithms, which will allow the Gaimin.io machine learning to auto-select the most profitable coin to mine and result in higher, passive rewards for the gamers. The native GMRX tokens can be used to buy/sell or rent digital items within the marketplace and also to play premium paid games.
To find out more about the AMA session, its contents and timing please visit www.gaimin.io and their Telegram channel for more updates.
About Gaimin.io
The Gaimin.io project is a blockchain-powered gaming platform which connects the world's largest supply of distributed GPU processing power, which belongs to the 1.3 billion gaming PCs in the global gaming community, with the rapidly growing, worldwide demand for massive processing power, therefore allowing passive monetization of the gamer's GPU when not being used for gaming.
Original Source:
https://blockcast.cc/press-releases/gaimin-io-completed-first-round-ieo-with-probit-exchange-within-expectations/
Media Contact
Company Name: Blockcast.cc
Contact Person: Jenny Zheng
Email: Send Email
Phone: +65 98832707
Country: Singapore
Website: https://www.blockcast.cc