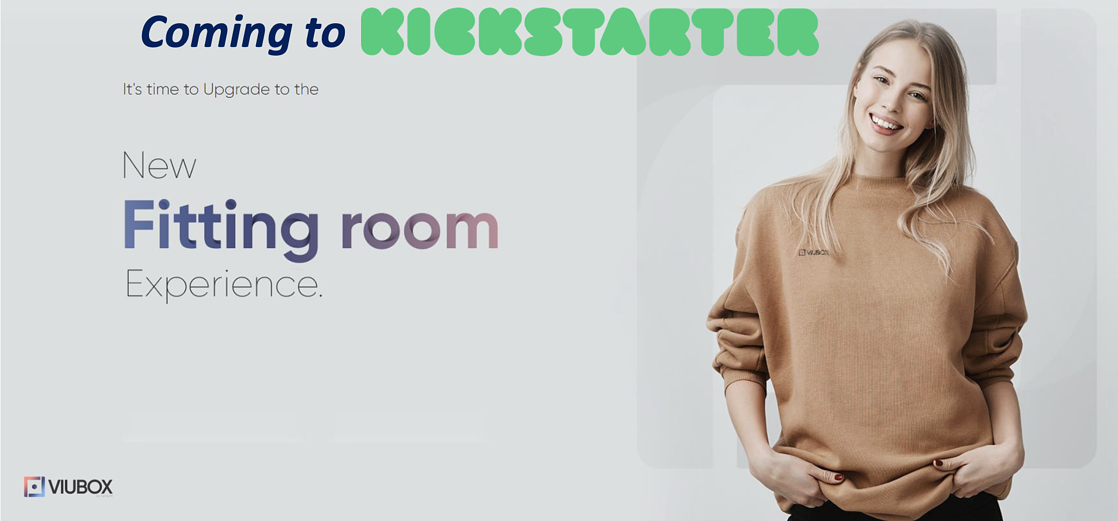 ViuBox, the pathbreaking product line from SenseMi, which introduced the category-defining Online Virtual Try-on app and, one of the best Virtual dressing Mirrors, is reportedly in a fund-raising endeavor.
ViuBox is gearing up for its Kickstarter campaign and offering some great deals and discounts.
In recent months, ViuBox has been witnessing a major growth burst. Arash Ahmadi, the Founder, and CTO credit the solid R&D behind the products for success.
Ground-breaking Products
With more shoppers opting to online, E-commerce has seen steep growth. The E-Commerce presence of retailers has seen massive growth. For the growth to remain sustained, some of the inherent hurdles have to be overcome. Return of items purchased online is a major blow to the bottom-line of retailers.
ViuBox Online, with accurate fitting comments and online virtual try-ons, provides a way to cut down returns for Fashion E-commerce. ViuBox products make more sense, business-wise, and hygiene-wise.
ViuBox Switch
The fundraising endeavor comes at a stage when SenseMi is introducing a new product variant under ViuBox. The new product named, ViuBox Switch, is also aimed at E-Commerce. Its specialty is its simplicity. Shoppers as well as vendors may use it for image-based virtual try-on.
Corona-proof Solutions
With the new realities in place, retailers are struggling to keep business afloat. ViuBox Mirror is a safer alternative to the traditional trial rooms.
Distinctive Experience
ViuBox solutions have won widespread admiration for raising the in-store experience and for the immersive experience on websites. Shoppers buy with confidence and are more engaged by the brands.
To know more about the upcoming crowdfunding activity from ViuBox and to find some great deals and discounts, please sign up at their pre-launch page.
Media Contact
Company Name: SenseMi
Contact Person: Arash A
Email: Send Email
Phone: 00971 4 345 1626
Address:708, Armada Tower 2, Cluster P, JLT
City: Dubai
Country: United Arab Emirates
Website: www.viubox.com