An Intriguing book designed to inspire, motivate and encourage one to dream big and attain their goals
Onyinye Anike, Life and Business Coach, Speaker, and Founder of Holistic Life Purpose, has become a no. 1 international best-selling Author in the anthology: "Yes I Can!" 16 Success Secrets from Inspiring Women Around the World."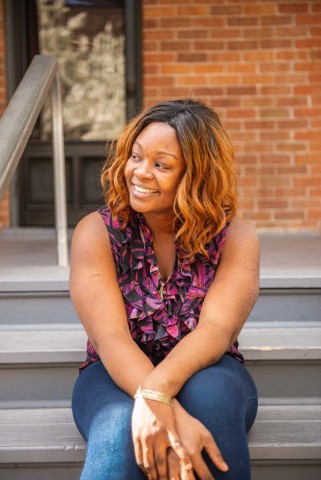 Onyinye Anike
The Book which hit #1 in the USA, UK, Germany + more within hours of release, allows readers to hear from 16 Inspiring women from around the world as they share strategies, principles, success habits and wisdom. This is like having 16 mentors coaching one individual directly.
Onyinye shares in the book some of her own success secrets through her own experience as an entrepeneur and states "Take imperfect action. It is so easy to get stuck in analysis paralysis, procrastination, and perfectionism. Work on your mindset. Failure is not the end. No, it's an opportunity to learn and grow. Stay consistent, get resourceful, and focus on building relationships." The book can be purchased on Lulu.
Onyinye, who is from Phoenix, Arizona, is a Transformation and Business Coach, Speaker, Trainer and Performance Consultant. She shares her challenges and struggles as well as how her battle with and recovery from cancer helped her gain a different perspective on life, grow stronger in her faith and cultivate a mindset of resilience. Her transformation led to her uncovering her purpose, undergoing a healing journey and starting her own coaching and consulting business to help others.
As the Founder and CEO of Holistic Life Purpose, Onyinye helps women of faith to confidently own their message and their voice, step into their power by working on their mindset to release limitations and become unstoppable in achieving their goals.
As a Business Coach, she works to help faith based female entrepreneurs with the use of her Purpose Biz Framework to start, launch, and successfully grow their online service-based businesses through strategy, structure, mindset work and guidance. She offers group and 1:1 coaching, masterminds and workshops. A complimentary strategy session can also be booked.
She is also an international Speaker and takes the audience on many virtual and live stages through story telling about how her transformational and entrepeneur journey can help them live with purpose, focus on mindset, embrace change and taking action to achieve their goals and find success even in the midst of challenges.
Onyinye says she "hopes her story will inspire and encourage others to take small consistent action, remain hopeful even in the face of what seems like defeat by reframing ones thoughts and to ask for help as this leads to success."
Others who have worked with Onyinye share their own experience:
Such as Nurse Empath Coach Abisola Akinwande, who shared that "Onyinye is amazing!!! She is packed full with insight, wisdom and results. Her heart is definitely in her service.
Relationship Coach Jeanell L. Greene echoed similar thoughts, according to her "You (Onyinye) are definitely a very competent, caring and intuitive coach. You ask the right questions and offer a safe and loving space for people. Therefore, they can get to whats in the way and create an empowering context that inspires action.
Christine Zeschniok "Onyinye has a wealth of knowledge. She was able to quickly pinpoint where I need to focus in my business right now and gave me lots of practical advice to implement. I loved that she had plenty of tips for growing my social media following organically!
Onyinye can be contacted via email and website. See details below.
Media Contact
Company Name: Holistic Life Purpose
Contact Person: Onyinye C. Anike
Email: Send Email
Phone: 480-712-1982
Country: United States
Website: http://www.onyinyecanike.com/