Independent entertainment content developer, Four Pillars Mobile Entertainment, announces the launch of their maiden mobile game, Life Journey, on Google Play and Apple App Stores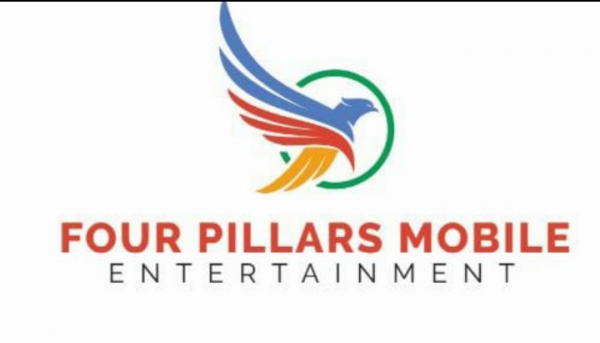 Four Pillars Mobile Entertainment have launched Life Journey, an interactive mobile game, on Google Play and Apple App Stores. The game is designed to take players on an amazing exploration of the cyberpunk open world of Life Journey.
"Life Journey is one of the few edutainment games ever created on the African continent," said Ade Olateju, Life Journey Publisher. "We used the Life Journey game to tell a 170 years old story of determination, doggedness, and resilience of brave refugees that tried to escape intra-ethnic Ijesa and Ibadan war."
Four Pillars Mobile Entertainment is offering an amazing gaming experience with Life Journey. The product is an endless runner game in a cyberpunk world that combines fictional and nonfictional game plot to inform one of African history and life lessons.
Features of Life Journey include a customizable gaming experience, allowing players to choose from the list of cool soundtracks from the music library and character selection to reflect the players' Life Journey and give them an edge in the Journey of Life. Other exciting features of the game are colourful HD graphics, opportunity to accumulate endless daily rewards with dynamic abilities, and faster running with hoverboards.
Four Pillars Mobile Entertainment aims to celebrate human diversity and individual differences with Life Journey. A player will manoeuvre around the "Kiriji warriors", BOTS, and their blockades- or smash through them with the right powerups to run to "Oke-Ado", the city of refuge.
For more information about Life Journey and other products from Four Pillars Mobile Entertainment, please visit – https://www.4pillarsentertainment.com/. Four Pillars Mobile Entertainment can also be found across social media, including Facebook, Twitter, and YouTube.
About Four Pillars Mobile Entertainment Limited
Four Pillars Mobile Entertainment (4PME) is an independent entertainment contents developer/publisher based out of Lagos, Nigeria. The start-up is committed to providing billions of people with some of the world's best immersive gaming, music and television content anywhere they go. 4PME plans to devote the next five years to building gaming contents, and currently partners with other independent game developers to achieve this strategic goal.
Media Contact
Company Name: Four Pillars Mobile Entertainment
Contact Person: Tosin
Email: Send Email
Country: Nigeria
Website: 4pillarsentertainment.com/