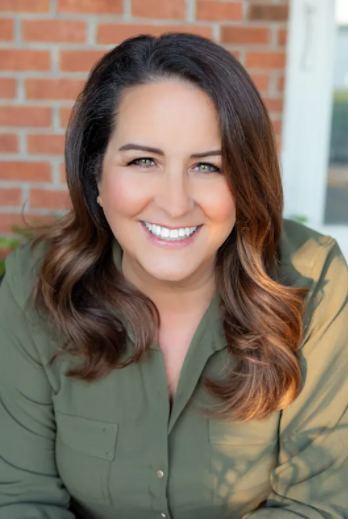 With an annual sales that have repeatedly ranked her team in the top realtors nationwide, the Founder of Drunk Real Estate, Dawn Riley, was recently voted by Washingtonian Magazine as one of the top real estate teams and elite producers in the Maryland, Virginia, and DC area.
"This is a significant feather in our cap and it's a direct result of the talented, hardworking people on my team," said Riley. "We've been able to achieve success by constantly raising the bar for ourselves and always putting our clients' best interests first."
Riley and her team have been using marketing plans, cutting-edge technology, and International exposure to produce consistent results that have repeatedly set new sales records in the Washington Metropolitan area.
Meet Dawn Riley
Dawn Riley is the founder of Drunk Real Estate and the Riley Team, a top-producing real estate team in the Washington, DC area and a Master Certified Negotiator. As a specialist in luxury home sales, Dawn has worked with a versatile roster of clients and has further assembled a team of experienced agents that are equipped to provide the highest level of customer service. With over 23 years of experience in the real estate industry and she has been consistently recognized as a top producer. She has a deep understanding of the Maryland, Virginia, and Washington, DC market and is an expert negotiator who leverages her marketing skills by combining it with digital techniques and technology. Her work on the Southern Maryland Realtors as Board of Director from 2016-2018 and frequently leading seminars and mentorships for new agents have solidified her reputation as a leader in the industry. Since winning rookie of the year she has been a top realtor in Calvert County and throughout Maryland.
It can be difficult to connect buyers and sellers in a year where a shortage of inventory has driven up property prices, but Dawn has continued to do so, frequently locating and closing deals off-market.
As a habitual student, Dawn has acquired the education to nearly twenty designations and certifications behind her name. And, not just in Real Estate. Over the years she has attended IT Computer, Social Media, Digital Marketing, and Negotiation classes from Northwestern, UVA, Columbia, University of California Davis, and Yale. With the acquired knowledge, Dawn leverages her expertise by sharing knowledge and experiences with new realtors, where she majorly gets her crowd on social media.
"I'm always looking for new ways to improve my skills and serve my clients better," said Riley. "It's a constantly changing landscape and you have to be adaptable and willing to change with it."
About The Riley Team
The Riley Team is a team of experienced real estate professionals who provide an unmatched level of customer service and results. The team specialises in luxury home sales, new construction, investment properties, and Military homebuyers. With a deep understanding of the Maryland, Virginia, and the Washington, DC market, the team is able to provide their clients with expert guidance and up-to-the-minute market knowledge.
Media Contact
Company Name: Founder of Drunk Real Estate
Contact Person: Dawn Riley
Email: Send Email
Address:Prince Frederick
Country: United States
Website: https://drunkrealestate.com/