Since its release, Fosjoas K2 has got a sound reputation with the swappable battery design and extreme portability. Designated drivers regard it as their convenient transport vehicle; office workers carry it frequently; the old people use it to kill the time; kids rides it as a tool. K2 2-wheeled electric scooter becomes the household transport means.
Fosjoas K2 earns rave review since its launch and it enjoys extensive popularity among kinds of riders, for instance, the designated drivers who benefit from riding it after sending their customers, office workers who save more time after riding it to the subway station, the old people who use it to spend their time and kids who regard it as a funny tool. K2 electric standing scooter attracts so much attention and it will be widely spread and becomes the household transport means.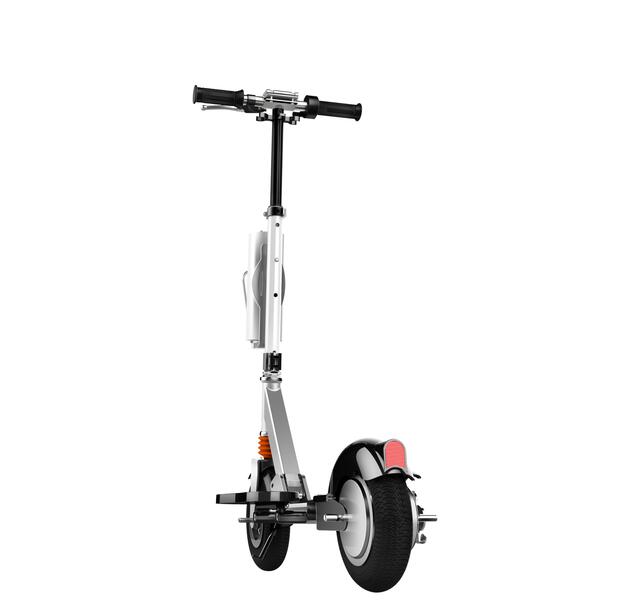 The first question we need to answer is What Fosjoas K2 is. Riders of K2 will tell you it is a magic electric scooter. Riders push it into the elevator, fold it in the standing area before the metro coming and finally hold it into the carriage. The operating arm, pedals and the connection part between the front wheels and the pedals can be folded. As a result, riding K2 folding electric scooter to work every day is one of practical applications and is adopted by lots of people, especially females. Riders acclaims that the anterior standing gives them the most comfortable experience. This kind of riding posture is more aligned with the principle of ergonomics. It is really a big reform for avoiding the overlapping standing posture.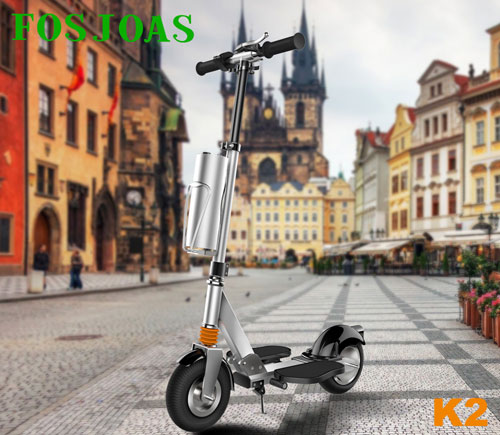 The unique place for K2 2-wheeled electric scooter is its replaceable battery design. Riders only need few seconds to replace the battery. So if you plan to go to a remote place, you'd better prepare two or more battery packs. With enough battery, you will never worry about it runs out of power. The brand-new product category makes it enlarge the scope in the industry of intelligent transport means. And the exquisite K2 intelligent electric scooter reflects Fosjoas excellent design details. In the near future, people will see more humanized transport vehicles from Fosjoas.
Media Contact
Company Name: Moben Intl (England) Co., Limited
Contact Person: Jason
Email: moben@fosjoas.com
Phone: +86-755-83777600
City: London
Country: United Kingdom
Website: http://www.fosjoas.com/