When it comes to skateboard, many people think that it belongs to the young people. However, Moben has released Fosjoas K1 electric drift hover board, which has nothing to do with age, and it is the flame of our hearts.
Fosjoas K1 has concentrated on a more beautiful and stronger design to show love of skateboard. K1 is equipped with a remote wireless control, double main control chips and lithium battery, which are smarter and far more intelligent than traditional skateboards. Therefore, K1 can go forward with no need of physical force from the user. At the same time, K1 electric scooter shares the same energetic impression as the traditional skateboard.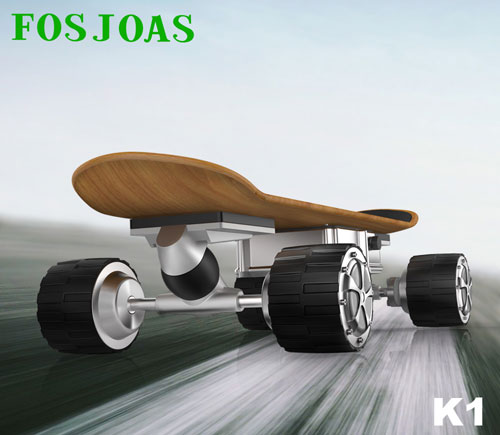 Skaters are able to realize fast acceleration and wildly skating yet is safe due to the marvellous power supply, stable performance as well as optimized skateboard design. Speed is definitely the biggest attraction to skaters and is guaranteed by its high-tech intelligence. Truthfully, the high speed of Fosjoas K1 electric drift hover board is also closely related to its wonderful tech-intelligent design and mechanism. At the places on the front and rear wheels devices, there are damper masses made of PU material equipped which provide the stable riding and have strong anti-tensile strength. Being high elastic and shock absorption, Fosjoas K1 can carry riders forward smoothly and steady even on the rough and bumpy roads.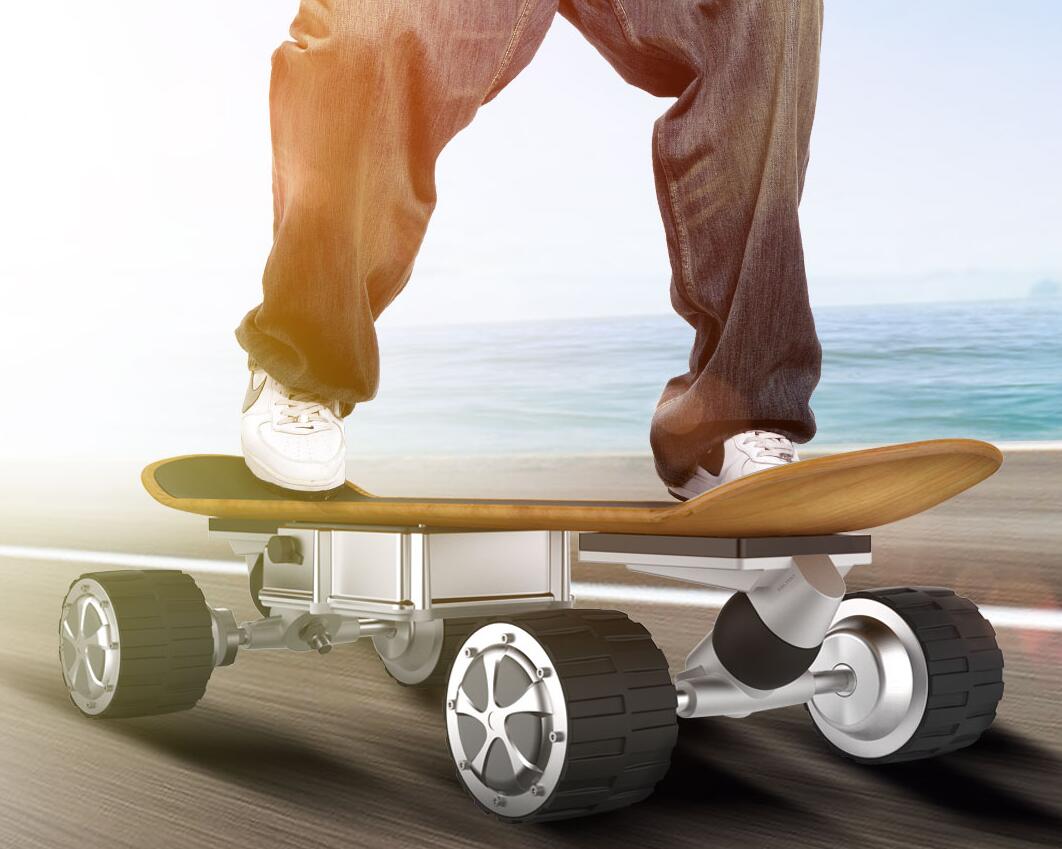 The most attractive part of Fosjoas K1 is the DIY style. The stickers on the board can be DIY and replaceable to make it unique. The rider can choose his or her favourite cartoon or caricature pattern as the sticker to show their individuality. The DIY process adds much fun and makes the skateboard original. The rider will feel a sense of achievement after it is finished and rides more confidently. Also, the wireless variable speed remote control has condensed wisdom with small size. The riders can easily hold everything in control and make life become active by giving full paly to your innovation. K1 electric drift hover board is made of high-tech composite material and maple.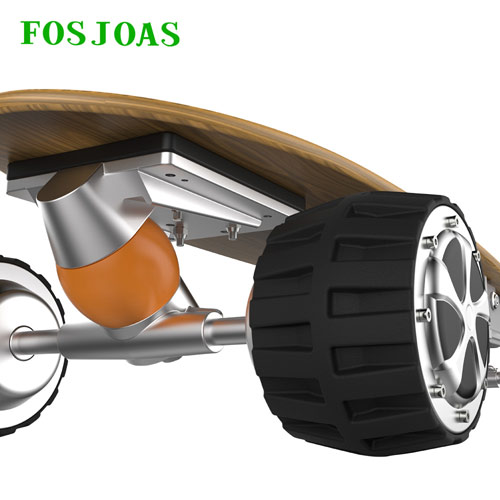 Now, you can enjoy surfing on land freely, anywhere and anytime. Fosjoas K1 electric skateboard can make you lead a more brilliant life and makes you move ahead no matter your body or spirit.
Media Contact
Company Name: Moben Intl (England) Co., Limited
Contact Person: Jason
Email: moben@fosjoas.com
Phone: +86-755-83777600
City: London
Country: United Kingdom
Website: http://www.fosjoas.com/