Certified personal trainer and former world champion sprinter, Okiki Akinremi, set to launch his 60-day fitness challenge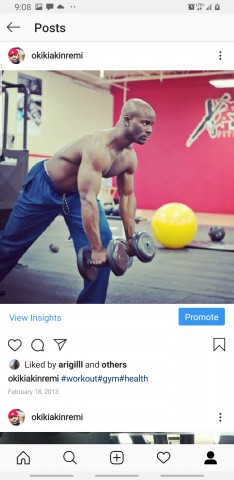 Okiki Akinremi has taken his pursuit of promoting wellness to the digital space with the launch of his new app that is designed to guide users through an easy yet effective process of losing as much as 30 lbs. in 60 days. As a former world champion sprinter out of Toronto, Canada, Okiki has grown to become a major fitness brand in Canada and other parts of the world, training thousands of people to achieve their fitness goal.
Research has shown that millions of people suffer from ill-health due to inadequate fitness activities. One of the reasons for this undesired phenomenon is the difficulty in accessing quality fitness solutions such as workouts. Many of the available fitness service providers also do not offer solutions that are comprehensive enough to cater to the needs of clients. This is where the likes of Okiki Akinremi are looking to make a difference by basically bringing trainers and workouts within the reach of people.
The app, which will be launched on March 26 guides users for 60 days, providing them with workouts that will get them in shape and ensure their fitness. The 60-day weight loss challenge is coming at the best possible time, considering the impact of the COVID-19 pandemic and the need for people to stay healthy and boost their immune system while maintaining social distancing.
The info app will serve as a personal trainer as well as a source of a wide range of fitness resources, including meal plans to boost the immune system, with foods to help fight diseases and support anti-aging and ultimately ensuring a better life. The app also offers easy workout routines such as warm-up, stretching routine, 60-day weight loss blueprint, abdominal workouts, cardio boost, interval and circuit training.
Okiki is also building a whole year of workouts, which will be released after the 60-day fitness app launch. The 10 months of workouts solution will be a lifestyle maintenance program, with constant updates to keep users abreast of the latest fitness techniques and solutions.
The cost-effective app at a $24.99 monthly subscription will be available across different platforms, including Google Play and the App Store.
Media Contact
Contact Person: Okiki Akinremi
Email: Send Email
Phone: 416 801 5357
Country: Canada
Website: www.bodyfatkillzone.com