The cookbook was made with lots of love, a pinch of knowledge, and a dash of creative freedom that is sure to leave readers salivating
Cookbooks are an excellent means of learning about new cultures and unique cuisines from around the world. Cookbooks can also be used to preserve family history by locking in the stories, memories, laughter, and love that a family enjoys over a shared meal. It is from this place of love that Chef R. L. Cubit II has written an enjoyable narrative cookbook.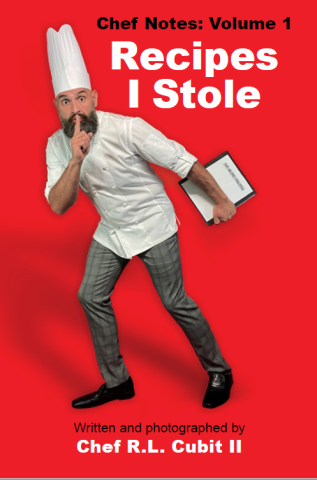 Chef R. L. Cubit II is a food maven with over two decades of experience in the hospitality and cooking industries. His exceptional cuisines have received massive recognition and positive reviews, while his food has been enjoyed by numerous celebrities, including Shaq. In his latest cookbook titled Recipes I Stole, Chef Cubit shares his exciting journey with food, sharing his knowledge about cooking through his eyes and his camera lens. The chef has curated some of the most outstanding and authentic photos he took in his two-decade career, with some of these pictures taken before the advent of digital cameras. Interestingly, a recipe for a steak in the book was specially made for a president.
The Le Cordon Bleu Culinary Arts alumni shares his never-before-seen recipes, interesting knowledge, and fascinating adventures in the kitchens of renowned food establishments. The book then goes on to detail everything from cooking on 3500-passenger cruise ships to previously unknown interesting celebrity encounters. Following the launch of his book, Recipes I Stole, Chef R.L. Cubit IIhad this to say: "This book is just like the food we will make, from the heart and soul. Love is the secret ingredient that will make food memorable! The smallest details can have the greatest impact. It means taking time to handpick fresh ingredients or making sure the seasoning is absolutely perfect before serving it. That's what I'm trying to recreate with my pictures. I want this experience to feel authentic—so the pages come to life."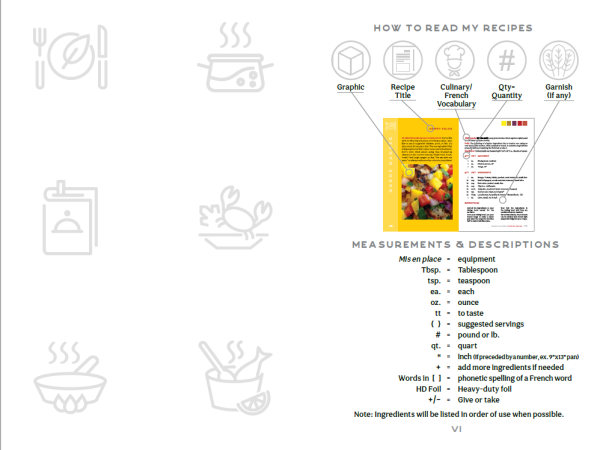 Recipes I Stole is a page-turner for both young and old food enthusiasts who are adventurous enough to dive into the world of culinary magic. The book provides readers with a crash course in gourmet comfort foods, an introduction to new techniques for making outstanding dishes, and a quick rundown of basic kitchen terminologies.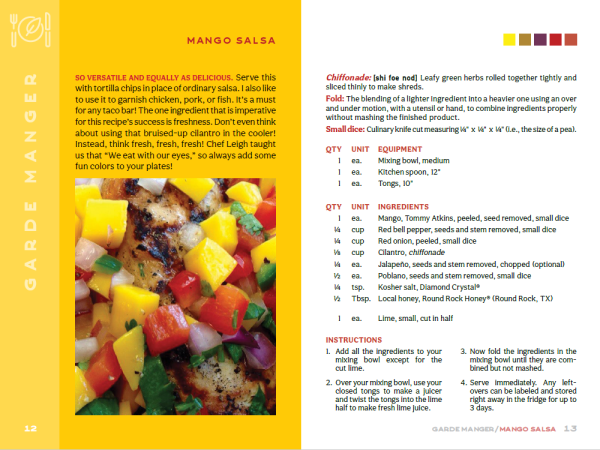 For more information, please visit https://www.amazon.com/Recipes-Stole-Chef-Notes-Cubit/dp/0578318342/ref=sr_1_8?crid=S7MQ12Q1R072&keywords=recipes+i+stole&qid=1670197379&sprefix=recipes+i+stole%2Caps%2C112&sr=8-8 or chef-notes.com
About Chef Cubit
Chef Cubit is a widely travelled food connoisseur and has managed some of the world's favorite cruise lines and resorts, including Norwegian Cruise Line®, Fairmont® Hotels and Resorts, and Starwood Hotels and Resorts®-The Luxury Collection. Chef Cubit lives in the Austin-San Antonio metroplex with his wife and son and enjoys traveling, fishing, woodworking, photography, and playing team sports.
Media Contact
Company Name: Central Texas Culinary Solutions
Contact Person: Chef R.L. Cubit II
Email: Send Email
Phone: (512) 213-8283
Country: United States
Website: http://chef-notes.com/