Diatomite is deposited by the remains of single-celled aquatic algae under certain geological conditions. Diatomite is characterized by porosity, large specific surface area, low density, good adsorption, acid resistance and heat resistance. The filter aid produced by our company is made of diatomaceous earth as raw material through drying, crushing, mixing, calcination, air air separation, classification and other processes. Its function is to separate solid and liquid from liquid and to clarify filtrate.
Advantages of using diatomite: PH value neutral, non-toxic, suspension performance, strong adsorption performance, bulk weight light, oil absorption rate of 115%, fineness in 325 mesh —500 mesh, mixing uniformity is good, when used will not block the agricultural machinery pipeline, in the soil can play a moisturizing, loose soil, extend the time of efficacy and fertilizer effect, promote the growth of crops.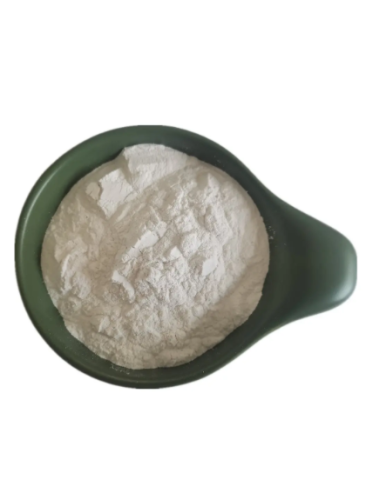 Product Advantages
• complete range of permeability • complete certification: ISO, Halal, Kosher • suitable for all walks of life • Higher efficiency filtration • National Patent products
Application

In industrial applications, one or two kinds of diatomite filter aid are mixed and used according to the viscosity of the filtered liquid. To get the satisfactory clarity and filtration rate; Yuantong's diatomite filter aids can meet the filtration and filtration requirements for the solid-liquid separation process in the following:
(1) Seasoning: MSG(monosodium glutamate), soy sauce, vinegar;
(2) Wine and beverages: beer, wine, red wine, various beverages;
(3) Pharmaceuticals: antibiotics, synthetic plasma, vitamins, injection, syrup
(4) Water treatment: tap water, industrial water, industrial wastewater treatment, swimming pool water, bath water;
(5) Chemicals: Inorganic acids, organic acids, alkyds, titanium sulfate.
(6) Industrial oils: Lubricants, mechanical rolling cooling oils, transformer oils, various oils, diesel oil, gasoline, kerosene, petrochemicals;
(7) Food oils: vegetable oil, soybean oil, peanut oil, tea oil, sesame oil, palm oil, rice bran oil, and raw pork oil;
(8) Sugar industry: fructose syrup, high fructose syrup, cane sugar, glucose syrup, beet sugar, sweet sugar, honey.
(9) Other categories: enzyme preparations, alginate gels, electrolytes, dairy products, citric acid, gelatin, bone glues, etc.
Original Source: https://www.dadidiatomite.com/food-grade-diatomite-filter-medium-material-diatomacous-earth-product/
Media Contact
Company Name: Jilin Yuantong Mineral Co., Ltd.
Email: Send Email
Phone: 0086-13051121576
Country: China
Website: https://www.dadidiatomite.com/