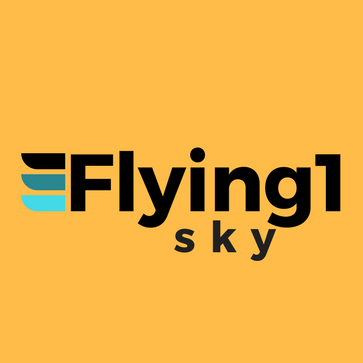 October 25, 2019 – The big hurdle with international vacations is the high price of flight tickets. FLYING1SKY, the online aggregator of cheap flight tickets, has now made it easy to travel to any destination without spending a fortune on airline tickets.
Cheap flight tickets are hard to find online, but smart travelers know where to go. FLYING1SKY has an easy search engine for cheap travel, and allows comparing millions of flights to get to the best value deal. With728 airlines, 45 agencies and 5 booking systems to search through, travelers have never had it so easy.
"Because of our travel industry connections, we offer cheapest online airline tickets, which make booking international trips here a very easy task. No need to spend hours researching various international online airline tickets; just visit our website, which is designed with the end user in mind," said a spokesperson for FLYING1SKY.
Not just cheap flights, FLYING1SKY also has an in-built search engine for discovering and booking cheap taxi and hotels. There is a huge catalogue to search through, and finalize the room and taxi service, which includes free cancellation and a one hour waiting time at the airport for worry free travel.
Across the six continents, from Montreal to Mumbai, or Toronto to Tokyo, FLYING1SKY can get hold of the cheapest flight tickets and accommodation and taxis, and give the traveler the most surprising savings in real dollars, so they can spend more in the shopping markets around the world.
For more information, please visit: https://flying1sky.com/
Media Contact
Company Name: Flying1sky
Contact Person: Nisim
Email: Send Email
Address:Nissanbaum 25 Netanya
Country: Israel
Website: https://flying1sky.com/