August 9, 2021 – Hines Bending Systems is on the rise to become the number one worldwide manufacturer of tube benders, pipe benders, and induction benders. The company has put itself on the most wanted list for personalized pipes with its unique customization feature. This Florida-based conduit bender knows what the market demands are here to fulfill them.
"Our customers benefit from the fact that we build the best benders, have the most bender installations, and have the most bending expertise and experience to leverage the very best bending solution for them", says a spokesperson for Hines Bending Systems.
More often than one can imagine, a need for bent pipe arises. Those in the assembly of cars, large machinery, construction companies, and so on are the most frequent users of bent pipes. This is why Hines Bending Systems provides a wide range of options to choose from. A customer can purchase a new tube bender or pipe bender outright. For those who are unsure of what type of pipe model is needed, there is a customer, happy to answer any question a customer may have.
"Many times, a customer will think they need one type or size, when in fact another model may fit their needs better. The good news is that you have many purchase options. We can also connect you to one of our financing partners. As an existing customer, you can trade-in your Hines machine and upgrade to a newer model or different type of bender", says a spokesperson for Hines Bending Systems.
Recently, Hines Bending Systems has established a 'Bendermarket' that helps its customers upgrade to new machines quickly and easily. They provide an estimate on the trade-in value and arrange for the old machine to be shipped back when the client takes delivery of a new bender.
Hines Bending Systems, Inc. was founded in 1975 in Chicago, Illinois. A couple of years later, the company moved its corporate headquarters to Fort Myers, Florida. Jim Hynes, Hines Bending's President, and CEO started the company because he felt that customers' pipe and tube bending needs were not being sufficiently addressed. Today, the company sells a large number of models of tube and pipe bending machines, making them forerunners in the tube and pipe bending industry with innovation.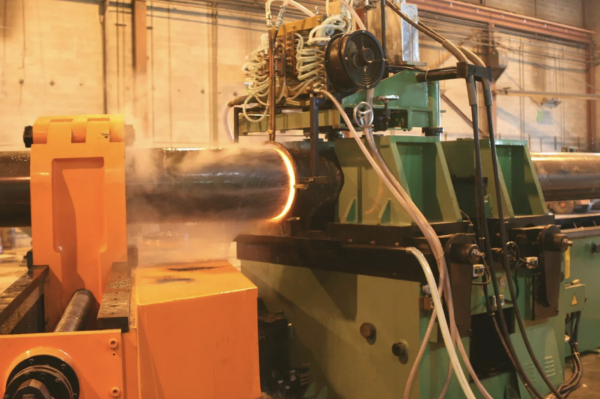 For more information, please visit https://hinesbending.com/.
Media Contact
Company Name: Hines® Bending Systems
Contact Person: Jim Hynes
Email: Send Email
Phone: +1 011 (239) 433 2132
Address:6441 Metro Plantation Road
City: Fort Myers
State: FL 33966
Country: United States
Website: https://hinesbending.com/