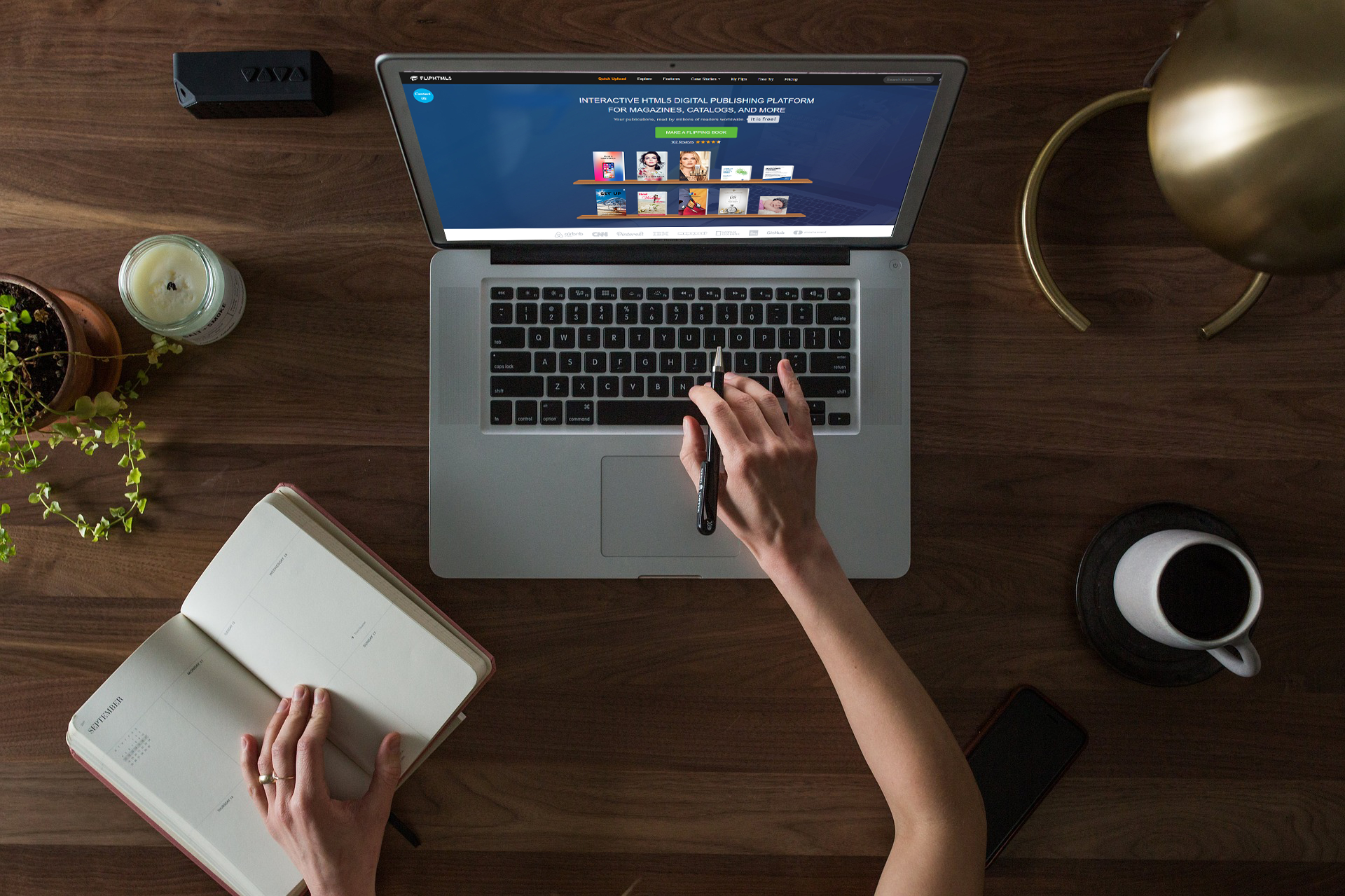 FlipHTML5 is taking rapid strides towards ensuring that distance teaching is never a concern, notwithstanding the Coronavirus onslaught. By offering everyone the ability to create visually and aesthetically enriching content, FlipHTML5 is doing its bit towards empowering teachers and learners alike.
At a time when the world is going through unprecedented times, with the Coronavirus pandemic at its peak and most educational institutions shut right across the globe, FlipHTML5 is proving to the perfect fillip to ensure distance teaching goes on unscathed. The value-add of FlipHTML5 lies in its unique ability to transform regular PDF files into interactive and immersive 3D content, complete with a realistic page flip effect.
Speaking on the occasion, Mr. Winston Zhang, the CEO of FlipHTML5 said, "Learning never stops. At FlipHTML5, our endeavor is not only to ensure the continuity of learning in spite of social distancing and absence of physical proximity to classrooms and instructors, but also to enrich the very experience of learning."
Towards this end, the versatility of FlipHTML5 comes through, whereby it can be incorporated towards producing:
Online Magazines
Digital Brochures
Product Catalogs
Ultimately, the possibilities are simply endless, with no limits to the end use of FlipHTML5.
Time and Technical Prowess NOT a Concern
Very often, everyday folks, especially nontechnical people are concerned about how they would go about producing immersive content. After all, technical prowess is not their forte.
It is at this juncture that a timely reminder about the nontechnical nature of FlipHTML5 is reemphasized. Essentially, let's imagine an art teacher at a junior school level, keen to create riveting content which leaves her students engrossed in her lessons. She's not a technical person by any stretch of the imagination.
All she needs to do is create a PDF out of the content she already has on, let's say her word processing program such as MS Word. By simply uploading the PDF onto FlipHTML5, and proceeding with a few subsequent clicks, a rich and dynamic flipbook can easily be created right off the bat for imparting distance teaching to her students in remote locations.
Another hypothetical scenario would be that of a company executive, especially one in charge of imparting and developing skills in workers. Such an executive is not always expected to have advanced technical finesse. Alongside this, such an individual is expected to be short on time, with a reasonably tight schedule.
FlipHTML5 fulfills expectations on both these scenarios well, by allowing such executives to create immersive, rich flipbook content for distance teaching in very little time, and with minimal effort, without the compulsion to hone technical skills. Once crafted, such content can easily be shared with the target audience, all from a distance.
Visit FlipHTML5 to know about all its unique and dynamic features.
About FlipHTML5:
FlipHTML5 is a state-of-the-art, powerful interactive HTML5 digital publishing platform that allows the simplistic creation of flipbooks for magazines, catalogs, and more, from PDF files. Featuring a robust Online Editor, FlipHTML5 negates the need for separate desktop client installation while allowing the inclusion of rich multimedia content such as audio, videos, images, and links into flipbooks.
Media Contact
Company Name: FlipHTML5 Software Co., Ltd.
Contact Person: Lailie Tan
Email: Send Email
Phone: 86 020-61972665
Address:G/F, Far East Consortium Building, 23 Des Voeux Road, Central
Country: HongKong
Website: https://fliphtml5.com/