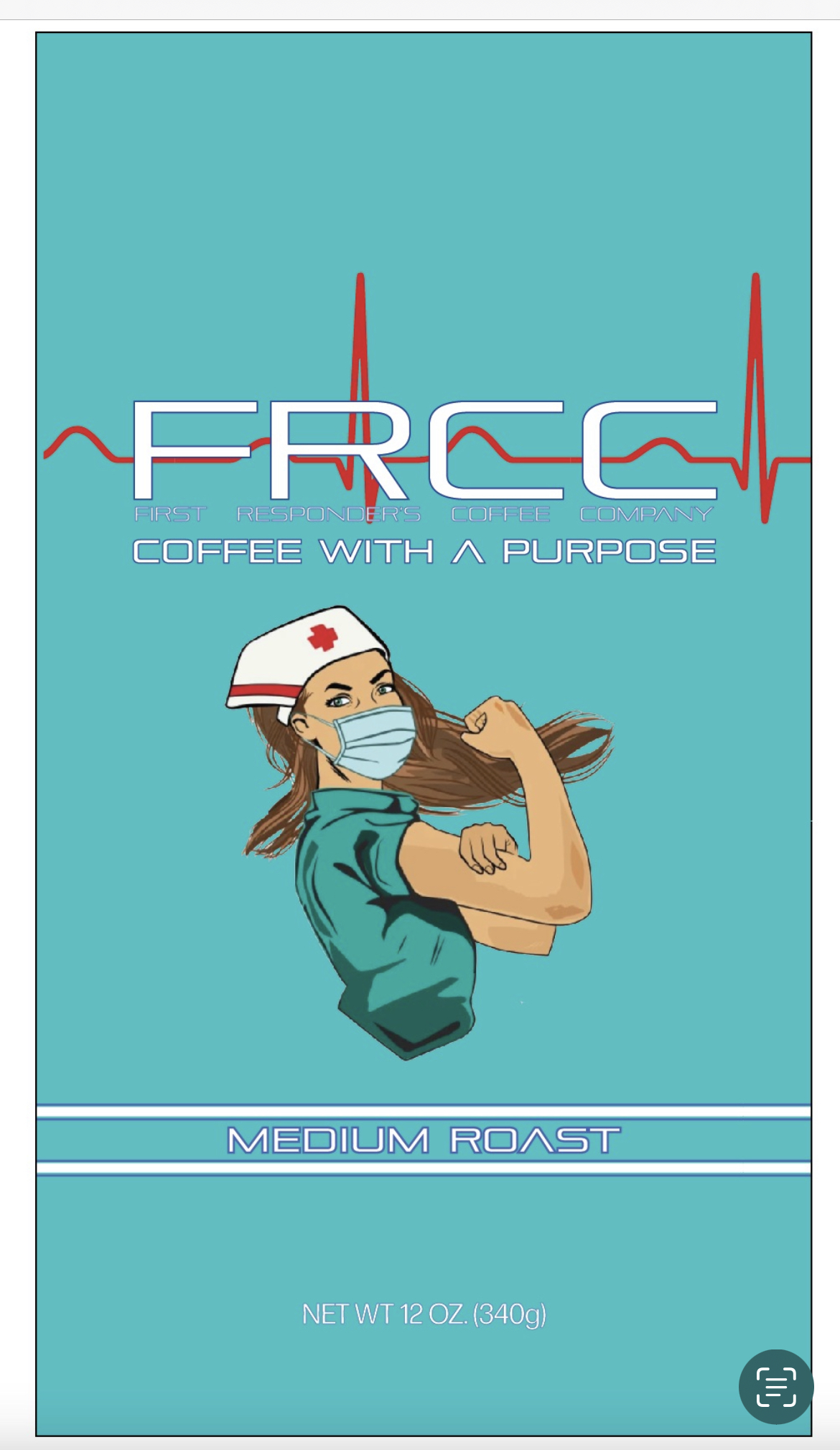 First Responder's Coffee Company's mission is to raise funds for first responders by selling quality coffee
First Responder's Coffee Company's mission is to raise funds for first responders by selling quality coffee
ORLANDO, FL – First Responder's Coffee Company (FRCC) is launching a new bag of coffee to support The American Nurses Foundation. Portions of the proceeds from the sales of this bag will go directly to The American Nurses Foundation. This bag will be available to purchase on February 27.
Those who want to contribute to FRCC's donations can order the nurse coffee bag from FRCC's website. Consumers can choose between light, medium and dark roast beans. The coffee is single origin 100% Brazilian Arabica beans.
When consumers order from FRCC, they have a choice between multiple coffee bags. This choice determines the organization they want their purchase to benefit, rather than choosing between different coffee blends. With the addition of a nurse coffee bag, FRCC is adding The American Nurses Foundation to its roster of organizations that the company benefits.
The American Nurses Foundation identifies the most pressing issues facing nurses and strives to acquire the funding needed to research, test, and amplify these solutions to evolve the practice of nursing and transform health and healthcare.
"This bag is a personal thank you from me to the nurses that helped me when I was wounded in combat," said FRCC founder Brent Tucker. "The quote on our nurse bag says it all: 'Save one life and you are a hero, save one hundred lives and you are a nurse.'"
FRCC's mission is to raise funds for first responders to help support the purchase of training, equipment, mental health support and anything else the organization may need. FRCC believes in selling coffee with a purpose, which focuses on coffee as a vehicle to do good things.
Help support The American Nurses Foundation today!
Visit FRCC's website to purchase the coffee bag benefiting The American Nurses Foundation. For more information on First Responder's Coffee Company, visit https://frccoffee.com/.
Brent Tucker is the founder and owner of First Responder's Coffee Company. He served as both a Green Beret and a Delta Force operator during his career. He is a purple heart recipient with 13 combat deployments to Afghanistan, Iraq, Syria and more. Brent Tucker started First Responder's Coffee Company after training first responders and seeing first-hand the budgetary restraints and lack of resources. He also wanted the community to have an outlet to show their support for these brave men and women.
Media Contact
Company Name: First Responder's Coffee Company
Contact Person: Courtney Walker
Email: Send Email
Country: United States
Website: https://frccoffee.com/