Digital marketing campaigns not generating great leads? The website not making enough converts? Digital marketing isn't easy. Many companies can always opt to do it themselves. However, expect that they won't reap results that are similar to working with professionals who specialize in it.
If a blog, funnel website, landing page, or company website is failing miserably, then seeking the help of a digital marketing agency might help turn the tide in favor.
There are tons of companies that offer digital marketing services. Digital marketing agencies can be classified into two types – those who give empty promises and those who get the work done. Between the two, go for the former.
A digital marketing agency in London that's aching to help businesses to grow is Finsbury Media. In this article, some information about this company will be delivered.
What Is Finsbury Media?
Finsbury Media is a digital marketing agency that helps clients build, grow, and maintain their websites. Apart from this, it also helps struggling clients salvage their online presence. Whether one's a newbie or a person having difficulties with digital marketing, they can rest assured that Finsbury Media is always glad to help.
Personnel working for Finsbury Media are very diverse. Finsbury Media employs SEO specialists, online campaign specialists, business development consultants, back-end web developers, website designers, and content writers.
At present, Finsbury Media has offices in central England, southern England, and northern England. The office in central England sits at the heart of London's majestic environment.
On the other hand, the southern office awaits clients in the heart-warming town of Guildford. Finally, the northern office is in the historic city of Nottingham.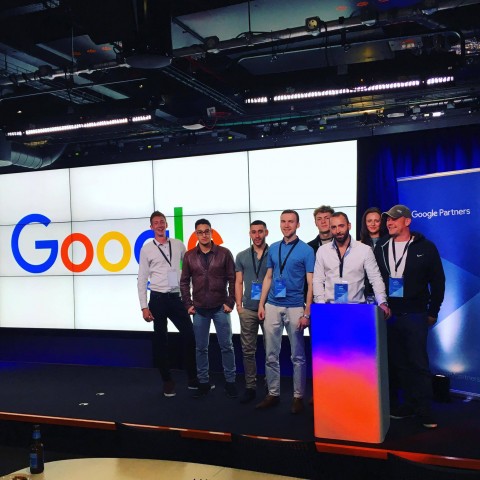 How Different Is Finsbury Media From Competing Digital Marketing Agencies?
Finsbury Media is a premier Google partner. To put it simply, Finsbury Media provides excellent PPC strategies. Finsbury Media is an award-winning Google partner. It produces PPC campaigns that show tangible and satisfactory results.
Another feature that makes Finsbury Media unique is the CLO platform. CLO stands for Conversion Linked Optimization. CLO is an engine that promotes your services or product to clients who are more likely to make a purchase.
CLO is a very expansive tool. It can generate advertisements for search engines such as Google, Bing, and Yahoo. Therefore, it helps build a wider online presence. With CLO, digital marketing campaigns are more effective and efficient.
These are some of the key features of CLO that Finsbury Media uses:
Up-to-date reports of results from digital marketing campaigns
Allows to respond to calls, verify payments, and calculate sales
Hourly optimization of digital marketing campaigns

What Can Finsbury Media Do?
Website Development and Optimization
Starting from scratch isn't difficult. If companies willing to spend, all that they have to do is sit while professionals make a great website for them. Finsbury Media has web designers and developers who create websites for mobile and PC that suit the purpose, industry, and target of many businesses.
Facebook Advertising
Facebook is very popular. It's like a bistro where millions of people gather to interact. Therefore, it would be wasteful if businesses don't exploit the potential that Facebook has. Finsbury Media Facebook advertisement is very beneficial. It helps promote brands, get additional sales, and build a solid relationship with clients.
Social Media Management and Google Ads Management
Google ads are useless if companies don't know how to implement them correctly. For Google ads to be effective, it's important to know how to create and where to put them. For Finsbury Media, Google ads management is all about choosing the right platform that delivers the right ads to consumers.
Aside from Facebook, other social media platforms, such as Instagram, are crucial for businesses. Finsbury Media uses Instagram for clients by making content that attracts consumers and keeps them engaged.
Search Engine Optimization
Having a website is useless if it doesn't have a solid online presence. Websites will be more successful if it pops up on the first and second pages of search engines. This is where search engine optimization comes in. Finsbury Media does SEO in many ways. It creates keyword-driven content, makes the websites user friendly, and designs landing pages that greatly generate leads.
Wrapping Up
Digital marketing is perhaps the best method for increasing success with digital marketing. Nevertheless, the process and tasks involved in doing it are daunting and will be more than strenuous for a single person alone.
This is the reason why companies and businesses should seek help from digital marketing agencies. Digital marketing agencies help implement digital marketing campaigns cost-effectively and time-efficiently.
Try Finsbury Media for the best digital marketing in London. The services that it offers make your money's worth. It also provides results that are very beneficial in the long-run.
Media Contact
Company Name: Finsbury Media
Contact Person: Media Relations
Email: Send Email
Phone: 01483 934409
Address:86-90 Paul Street
City: London EC2A 4NE
Country: United Kingdom
Website: https://finsburymedia.com/