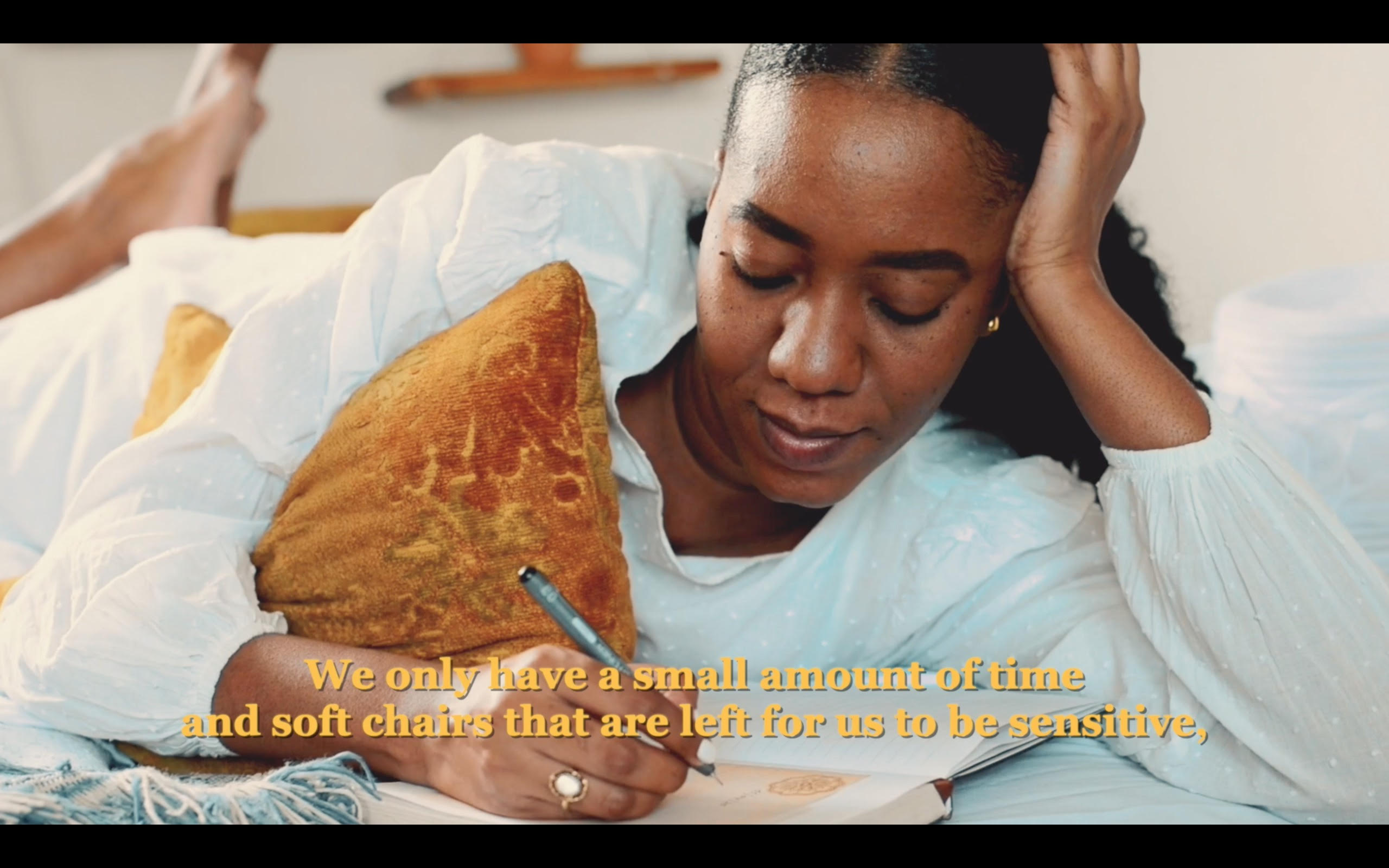 The debut of Onyi Moss' film series titled "Black Women Are Soft Too." Black women are usually portrayed as being attached to their trauma, and in most instances doesn't leave room to celebrate their other sides which includes softness.
Onyi Moss is a creative powerhouse changing the narrative on how we view Black women beyond being resilient.
MANCHESTER, UK – June 23, 2021 – Self-taught photographer, filmmaker, singer-songwriter, and luxury fashion icon, Onyi Moss, debuted the first installment of her new film series titled Black Women Are Soft Too on May 30. Moss is a creative powerhouse who's known for her unique style in visual storytelling and flipping the script on how media has normalized the resilience of Black women rather than reflecting the depth of being multifaceted humans.
Black Women Are Soft, Too is an IMBD certified, independently produced ongoing series showcasing black women across the globe on Moss' YouTube channel with new episodes releasing every two weeks. The first episode features Dominique St. Germain, a Haitian-born illustrator, who portrays the tenderness in black women that is more often than not amiss in the depiction in the media. Embodying her shyness and head-in-the-clouds personality, St. Germain confronts how the feeling of softness is not the absence of strength; it is a choice to recruit all of one's power to be as soft as possible.
Born in Abuja, Nigeria, Moss moved to the UK on her 22nd birthday to pursue a career in finance, where she qualified as a chartered accountant and gained employment in the banking industry. Moss has since left behind financial accounting to become a dedicated creative. Currently based in Manchester, Moss has won multiple awards for her work as a content creator, including winning the 2019 Cosmopolitan Best Fashion Influencer award.

After introducing her music to the world in 2021 with "In Your Eyes" to fortify her artistic resume, Moss is focusing her efforts on giving a platform to highlighting the compassionate nature that exists in black women despite any trauma they may have faced. Being a Black woman who already embodies softness and knowing other Black women who do the same, Moss used the downtime during COVID lockdown to intentionally contribute to the narrative by working alongside these women to tell their stories to create a new narrative about the Black woman.

To connect with Onyi Moss and her film series, Black Women Are Soft, Too, visit her website or YouTube, Mossonyi.
Media Contact:
Onyi Moss
07767373118
mossonyi@gmail.com
Media Contact
Company Name: Otter PR
Contact Person: Stephanie Rodgers
Email: Send Email
Phone: 9547064349
Address:100 E Pine St Suite 110
City: Orlando
State: FL
Country: United States
Website: www.OtterPR.com