Video Link: https://www.youtube.com/embed/51A8zOvgRno
FERMIER PAPA, a total-care brand for infants and toddlers, by Cheorwon Cosmetics Farming Association has fully entered the global market.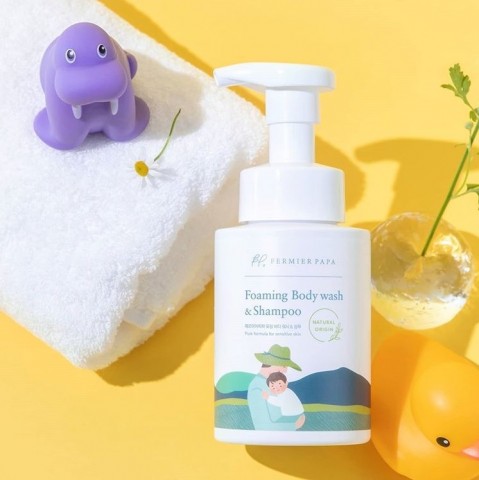 FERMIER PAPA is a brand that communicates with customers the entire process from raw material cultivation to commercialization with the love of farmers and fathers for their children. It was established by farmers who were doing eco-friendly organic farming near the DMZ in Cheorwon, Gangwon-do, the cleanest area in Korea to create safe food and food for children, in 2016. It is a company whose awareness is rising in Korea and it now prepares to enter the global market by conducting product research and development with Cheorwon-gun Office and Cheorwon-gun Agricultural Technology Center.
FERMIER PAPA's cosmetics for infants and toddlers use organic raw materials grown directly and raw materials with EWG GREEN grade to provide mild moisture and skin safety to children. As a result of skin irritation tests for basic lines such as lotions, creams, and wash through skin clinical institutions in Korea, an no irritation was found (irritation index 0), and no harmful substances were detected as a result of FDA safety testing.
It is being spread among mothers via word of mouth thanks to its mild moisturizing and skin-trouble improvement effects of lotions (containing about 50%) and creams (containing about 40%) containing intensively grown Moringa extract. Thanks to this, it entered into a Lotte Duty Free shop last year and signed a supply contract for government offices (local public health centers, etc.), and is exporting to China, Vietnam, and Austria. Currently, the company is having export negotiations are in progress with the Philippines, Thailand, and Latin America.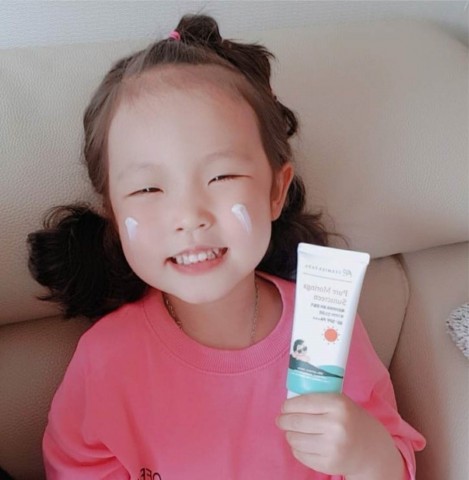 Moreover, as the company is preparing to enter Amazon US and Europe, FERMIER PAPA's products will be expanding to the world in the near future. Sejong Jin, CEO of FERMIER PAPA, said, "There is an increasing need of consumer products for infant and toddler worldwide. We will endeavor to continuously execute research and develop safer and more eliable children's products for all mothers.
Meanwhile, FERMIER PAPA is preparing for a year of leap by planning to launch not only cosmetics for infants and toddlers, but also processed foods for children using organic rice through a new food manufacturing plant within the year.
Media Contact
Company Name: CW COSMETIC
Contact Person: Sejong Jin
Email: Send Email
Phone: +82 10 7107 0725
Country: South Korea
Website: https://www.gobizkorea.com/user/goods/frontGoodsDetail.do?goods_no=GS2020091497551&ctgryCode=S0800200010000&upperCode=M0800200000000&goodsNms=Pure-Moringa-Sunscreen-50+-SPF-PA+++&skwanSn=&speclKwanId=SPCCD0000741