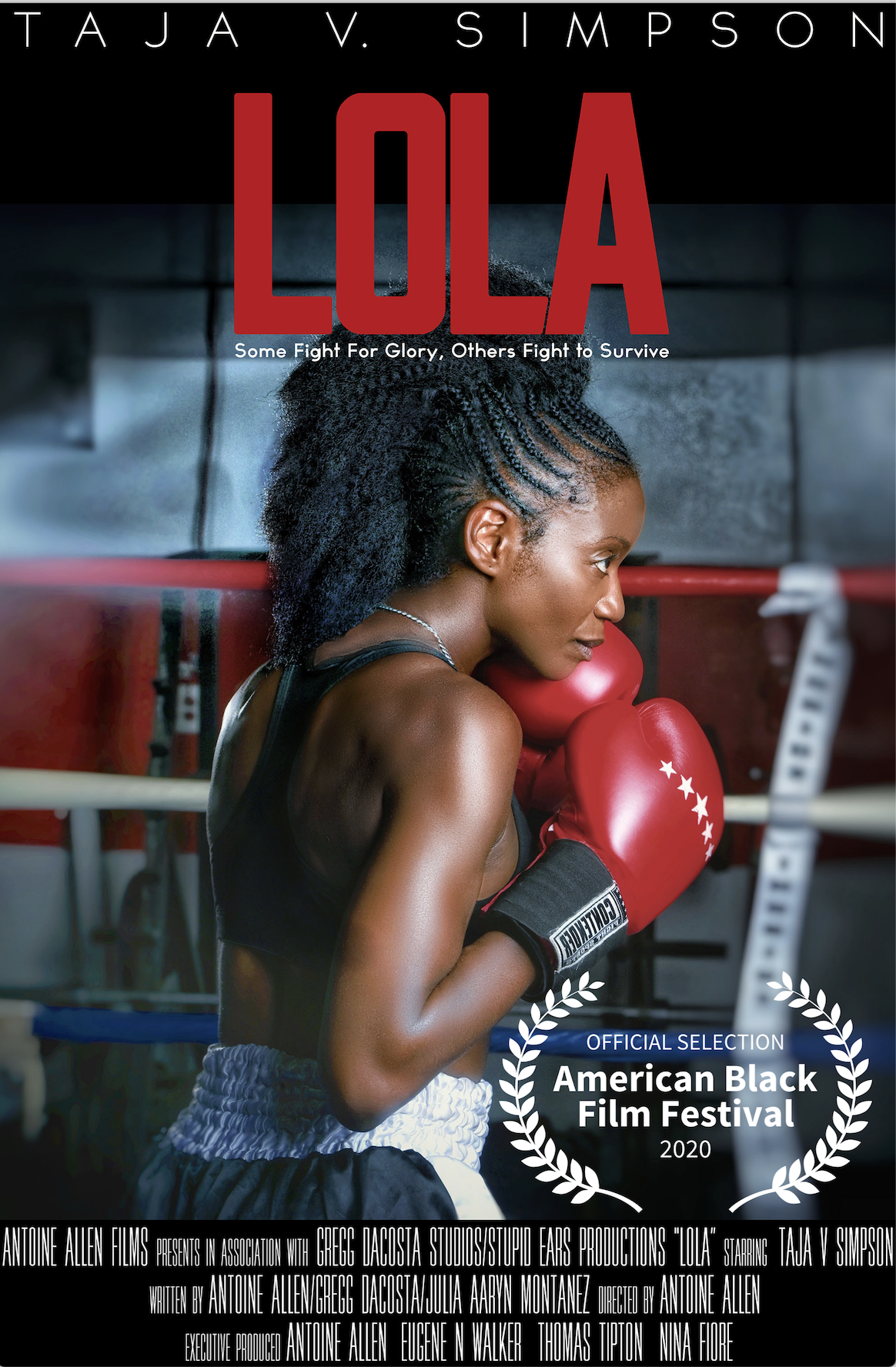 LOLA, a powerful female boxing feature film, has been accepted into the American Black Film Festival. The American Black Film Festival (ABFF) continues its 24-year legacy of providing a platform for diverse storytelling and emerging filmmakers, by announcing the 2020 official selections in all screening categories.
The festival is scheduled to take place online on August 21-30th at abff.com.
The American Black Film Festival (ABFF) is an independent film festival that centers majorly on works by Black members of the film industry. The festival is held to recognize the accomplishments of film actors of African descent and to honor films that stand out while showcasing the Black experience.
In sticking to its mission of offering a platform for diverse voices in cinema, ABFF showcases web series and films to a record number of attendees through its narrative, documentary, web series, and HBO® Short Film Competition. The slate will boast an array of genre's surrounding the black diaspora and feature a multitude of emerging and veteran filmmakers. Each of this year's selections tackles topical issues including, survival, violence, parenthood, health, love, forgiveness, mental illness, and friendship. One of these stories which illustrate the Festival's commitment to being the cornerstone for emerging content creators of color is LOLA.
LOLA, written and directed by Antoine Allen, is an upcoming movie based on fictional characters. It's an uplifting production on how Lola transformed her personality from being harassed to being a champion. Antoine Allen tells the inspiring story of Lola's struggles, her triumphs, and her discovery of her talent, power, and voice.
Allen's Lola is centered on an energetic and young black American woman, Taja V. Simpson, who starred as Lola. Taja V. Simpson plays "Priscilla Owens" on Tyler Perry's hit show "The Oval". Lola had to cross several hurdles to win her fight and attain her purpose. The plot is based on the current trends experienced in every society and race of the 21st century. Likewise, it emphasizes that the female child is as important as the male child and that both genders should benefit from any preferential parental love and care.
Lola is a motivational and sensational movie mixed with a blend of suspense, trauma, love, rejection, acceptance, and passion. Allen's narration and sequences were creatively plotted to give the movie a great taste of reality and deliver its message to every viewer. Each scene of the film opens the viewer to more intrigues and the urge to see what's going to happen in the next scenes.
"It is our pleasure to be accepted into the American Black Film Festival," said Antoine Allen, a multiple award winner, five times nominee, and director of LOLA. The movie, LOLA portrays that the biggest victory is won after the biggest challenge is faced. The film showcased how determination can lead to high achievement. It is an honor to work with this excellent cast and crew to bring this beautiful script to life; this is a massive step in my career," he added.
Antoine first set off his career in the music industry as a manager in the hip-hop music industry before advancing into the movie industry in 2008. Since then, his film house has experienced tremendous success that has brought his brand to the limelight. In 2010, Allen's Split Decision female boxing short film has over 21,000 views and made a massive trend on social media platforms.
Media Contact
Company Name: Antoine Allen Films LLC
Contact Person: Antoine Allen
Email: Send Email
Country: United States
Website: www.antoineallenfilms.com