Right out of the headlines, 'HATE CRIME' is an American tragedy – not just about politics, morality or culture – but about a family.
Los Angeles, CA – August 20, 2019 – TRICOAST ENTERTAINMENT reveals the trailer drop, announcing the fall release of the multi award-winning LGBTQA drama, 'HATE CRIME', headlined Late to the Game.
Directed by Steven Esteb (Baller Blockin', Dirty Politics), written by Jonah Tapper and produced by Alicia Allain, also starring John Schneider (Smallville, Dukes of Hazzard), HATE CRIME is an emotional, insightful and educational plunge into today's social, political and cultural controversies regarding homosexuality.
"Starring Kevin Bernhardt (Medieval, S.M.A.R.T. CHASE, Hellraiser III), the drama-actioner explores two families torn apart as a young man faces execution for a hate crime," wrote The Hollywood Reporter, exclusively announcing TriCoast Worldwide's global acquisition at the past 2019 European Film Market (EFM). Prior, HATE CRIME made waves around the festival circuit, receiving over a dozen accolades and several Official Selection features.
HATE CRIME deals with the aftermath of a crime committed by Raymond (Jordan Salloum), who is now sentenced with execution for murdering a young gay man, Kevin (Chasen Schneider). When the clock begins to ticks towards the midnight execution of Raymond, two sets of parents struggle to deal with the consequences of fear and repression as they find themselves on a collision course to confront how this happened and who is to blame. An emotional journey unveiled through jarring revelations, HATE CRIME comes right out of the headlines revealing a tragedy that happens far too often. More than simply politics, morality or culture, HATE CRIME is about the importance of family.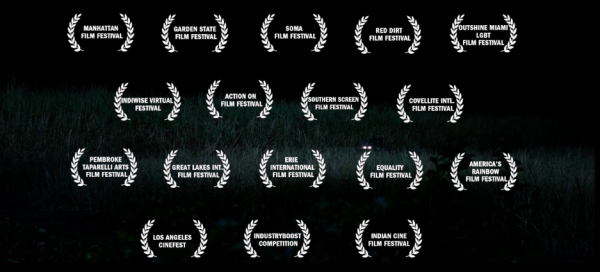 Threaded together with kinetic action and social, political and cultural controversies, HATE CRIME touches on the traditional, old-fashioned values regarding homosexuality. "They are forced to come to grips with the fact that their worldview, and their family, has changed forever, because something that they thought would never happen to them has happened. I think it's just a film about you can't deny who you are. And trying to do so will just cause your own self-hate and that hate will bleed out on to others," stated Chasen Schneider to FilmFad.
Alongside Bernhardt stars award-winning actress/producer, Amy Redford, daughter of renowned of Oscar winning producer/director/actor, Robert Redford (Ordinary People, All The President's Men, The Natural). Best known for works like Professor Marston and the Wonder Women (2018), The Guitar (2008) and Sunshine Cleaning (2008), Redford and the cast of HATE CRIME were prestigiously awarded as Festival Winners for 'Best Ensemble Cast' at the Northeast Film Festival.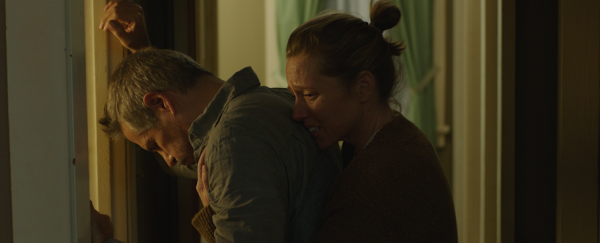 Watch the trailer for HATE CRIME here: https://vimeo.com/353036867.
TriCoast Entertainment will exclusively release HATE CRIME onto various digital streaming platforms (Amazon, InDemand, DIRECTV, FlixFling, FANDANGO, Vudu, AT&T, and Sling/Dish) late September 2019. For press inquiries, please contact jenna@tricoast.com.
HATE CRIME is accompanied by unforgettable performances that delve deep into the characters' personal lives, providing tour de force of raw emotion and heart. Alongside Bernhardt and Redford, the feature-film stars Laura Cayouette (Django Unchained, Queen Sugar), Jordan Salloum (Oldboy) and Chasen Schneider (The Secret Life of the American Teenager, Anderson Bench).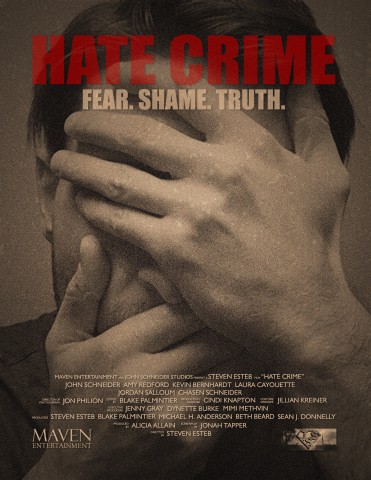 HATE CRIME (2017, 90 min.)Directed by: Steven Esteb. Written by: Jonah Tapper. Produced by: Steven Esteb, John Schneider. Editor: Blake Palmintier. Cinematographer: John Philion. Original Music: Jay Weigel. USA, English. Erath Entertainment, Heartland, TriCoast Worldwide.
Produced by: Erath Entertainment, Heartland.
About TriCoast Entertainment:
TriCoast Entertainment is a premium Domestic Distributor, representing the best of U.S. and international films: in theaters, on VOD, on DVD and TV. Sister company to TriCoast Worldwide and TriCoast Studios, the company is located at the Studio facility in Culver City, Los Angeles.
Founded by: Strathford Hamilton and Marcy Levitas Hamilton.
For more information, visit: www.tricoastworldwide.com.
Media Contact
Company Name: TriCoast Entertainment
Contact Person: Jenna Wilen
Email: Send Email
Phone: 3104587707
Address:11124 Washington Blvd.
City: Culver City
State: California
Country: United States
Website: http://www.tricoastworldwide.com