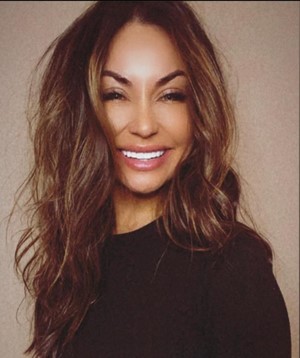 Marisa Padilla is a global entrepreneur and keynote speaker with a difference. Marisa has a uniqueness, that something you can't put your finger on, that x factor. When you read this perhaps you will spot what it is. Sharing her reflections on a very successful year Marisa is one to watch out for in 2023.
"As I look back over the last year, I see the growth I have experienced as an individual has truly been exponential. I have learned so much about what it means to truly stay consistent in your line of work and how doing the same thing over and over being consistent will have its moment of breakthrough. You must truly believe in yourself, especially… and I mean especially when things are extremely difficult and you're not sure how it is all going to work out. That is where the belief in yourself is a must, and you must stay strong. Stay true to your convictions and never waiver. It is ok to doubt, to cry, to feel at a loss because that is life and that happens and will continue to happen to all of us at times in our life. What is NOT ok is to throw in the towel and give up on yourself when you're feeling these emotions. We are all meant to seek out our dream and to live a purposeful life and by doing so you must stay the course and continue to push yourself beyond the doubts, fears, and challenges.
The greatest challenge I have faced over the last year was getting beyond the self-doubt and learning what the true terminology "Faith without work is dead." I continue to work every day on what I believe in and do all that I can physically to see my dream become my reality and then I leave the rest in God's hands. That is where the faith and the work go hand in hand. One does not work without the other.
One of the biggest lessons I have learned so far is that when you start to doubt or start to feel sorry for yourself because things just are not working out and you're working so hard for them to work is that the doubt and self-pity will only further you away from your goal. You have got to start finding the solution to your doubt and start acting on what needs to be done to make improvements towards your dream on a regular basis.
We are all learning and growing each day we are here. That will never stop nor change until our time is up on this earth. So, we must be open minded and allow our shortcomings to be the teachings that produce the wisdom and knowledge for the success we are seeking to gain ahead. We are all on a journey and to reap the fruits of our labour we must be willing to be coachable, accountable and push ourselves through our pain and adversity. This is where you learn how to transform your mess into your message and that my friends will lead to places you never dreamed possible.
God makes no mistakes. We are all here on purpose for a purpose. Never stop pursuing your passion and living out a purposeful life. It is what you are here to do.
Follow Marisa here for more motivation and inspiration.
https://linktr.ee/MarisaPadilla.me
Media Contact
Contact Person: Marisa Padilla
Email: Send Email
Country: United States
Website: https://linktr.ee/MarisaPadilla.me