Manufacturers of high quality but affordable golf products, Fairway Golf, announces the launch of a brand new golf ball designed for the everyday golfer – The Par Tour $19.99/dozen (free US shipping).
The Fairway Golf team continues to disrupt the golf market by launching high-quality golf products at extremely affordable prices. After launching other premium balls such as the Birdie Tour, the Eagle Pro, and the Flamingo, Fairway Golf announced today that its new golf ball, the Par Tour, will be exclusively available on Fairwaygolfballs.com at $19.99 per dozen with free shipping in the USA. The ball is expected to launch on other online marketplaces later in the fourth quarter. By selling directly to consumers online, Fairway Golf makes it easy for as many golfers across the nation to enjoy their favorite game, playing high-quality balls at extremely low prices.
Golf undoubtedly remains one of the most popular games in the world. In a related development, different brands have emerged worldwide to provide products to golfers of all skill levels. A recent report published by Allied Market Research put the size of the global golf equipment market at $7bn in 2020, with a projection that it will grow to $10bn by 2030, as the game becomes more popular worldwide. One of the challenges faced by golfing enthusiasts is procuring high-quality products, as many of the incumbent golf brands are either exorbitantly priced or cut down on quality. However, Fairway Golf has combined the best of both worlds and has been delivering an amazing golfing experience to its customers thus far.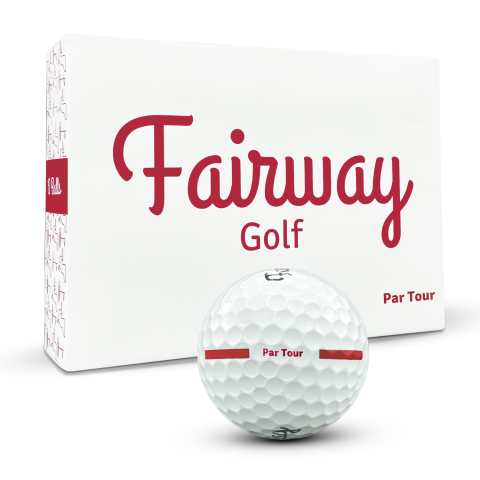 Headquartered in Florida, Fairway Golf expects the Par Tour to be well-received by golfers of different skill levels. The high-quality balls are designed to USGA standard, which makes them comparable to other leading brands. However, they are much more affordable for a price as low as $19.99 per dozen, with free shipping available anywhere in the USA.
Fairway Golf also recently launched brand new premium leather headcovers that are both stylish and very protective of your golf clubs. Furthermore, Fairway Golf also offers a line of high-quality microfiber towels designed with fun graphics meant to keep your golf equipment clean while styling up your golf bag. Both are available on the company's website and through Amazon Prime.
For further information about the golf balls and other products from Fairway Golf, visit – https://fairwaygolfballs.com/ and Instagram.
Media Contact
Company Name: Fairway Golf USA LLC
Contact Person: Harry Gilmore
Email: Send Email
Country: United States
Website: https://fairwaygolfballs.com/