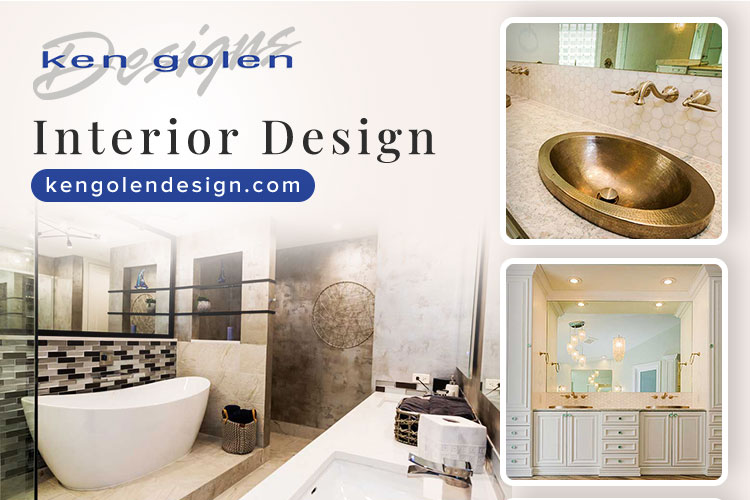 We will be there once you decide that you want an interior decorator to transform your home. With over four years of experience in interior decorating, we assure you that your home will look unique.
– Ken Golen. (Decorating Expert)
Top South Florida interior designer Ken Golen Designs offers budget-friendly interior design services to residential clients.
Reputed South Florida Interior designer Ken Golen Designs announced the budget-specific home design and residential decorating services to South Florida clients. The design experts analyze clients' home design needs and help them prepare a comprehensive, affordable design plan.
Clients who don't require complete home renovation or design services can opt for room-specific projects like kitchen and bath interior designs or living room designs. Though the services are intended to be budget-friendly, the experts pay unmatched attention to all aspects of the project.
The US interior design market size is expected to amount to around $124 Billion by 2024 and is currently expanding at a CAGR of 5.5%. Ken GolenDesigns offers affordable interior design solutions and decorating services to change the way your home looks. Additionally, homeowners can save money and time by hiring Ken Golen Designs.
The company's design specialists are passionate about helping clients find affordable yet aesthetically pleasing interior design solutions. The experts have extensive experience working on different home styles and can help you accomplish desired results in no time. The company's budget-friendly services are highly client-centric.
The top interior designers discuss and analyze client requirements before commencing the design process. The team also helps clients budget and plan the project. Homeowners generate the following benefits from hiring the best interior designer in Miami:
Save Time and Money: Hiring Ken Golen Designs will help you generate significant financial savings. In addition, you will avoid spending on design elements and decorations that you do not need.
Better Planning and Budgeting: The Ken Golen Designs team will help you plan and budget the home design project. Planning and budgeting will help you identify and avoid unnecessary costs and to be financially prepared.
Focus on Home Architecture and Lighting: Ken Golen Designs has extensive experience working with different styles. The experts create the design plan based on the architectural design and layout of your home. These top interior designers also pay attention to critical aspects like home lighting and ventilation during design and decoration.
Unique Home Design Solutions: Designs offered by the company are unique and impressive. The expert interior design team can help you accomplish your dream results regardless of which design style you choose.
The most appealing fact about Ken Golen Designs is that the company offers budget-specific interior design solutions to transform your home. The team helps homeowners find the perfect balance between sustainability, aesthetics, and cost-effectiveness through their interior design solutions.
Ken Golen offers creative and inspirational home design and decoration solutions to clients throughout South Florida. The team uses the finest quality materials and proven design techniques to ensure high-quality results. Additionally, the team also considers lighting, space layout, furniture placement, and overall interior ambiance to create bespoke designs.
About Ken Golen Designs
Ken Golen Designs is a leading interior designer in South Florida. The company designs creative and sustainable residential and commercial interior design projects. Design experts at Ken Golen Designs prioritize material quality, cost-effectiveness, style, and sustainability in all design projects. The company's prime goal is to give the home a coherent, distinct style that sets it apart.
Media Contact
Company Name: Ken Golen Design
Contact Person: Ken Golen
Email: Send Email
Phone: (954) 217-7388
Address:1290 Weston Rd #314
City: Weston
State: Florida
Country: United States
Website: kengolendesign.com