Passionate registered nurse, Annette Ross-Webb, launches Safe and Sound Home Caregivers, a business designed to help over 100 million Americans combat High Blood Pressure from home
Anoka, Minnesota – Annette Ross-Webb has taken her pursuit of helping Americans live a happy, healthy life a notch higher with the launch of Safe and Sound Home Caregivers. She founded the business during the pandemic to help people living with high blood pressure across America fight the disease from the comfort of their homes.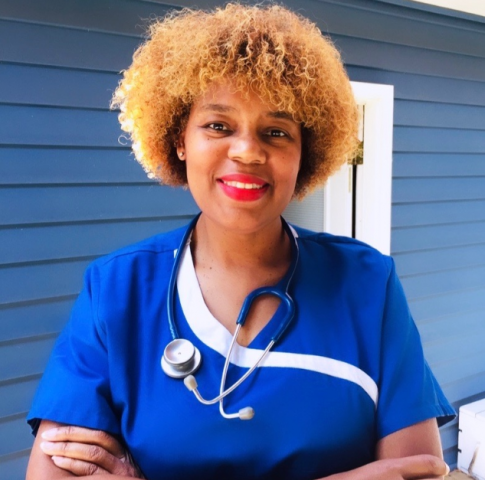 "Not only have I cared for patients with High Blood Pressure and heart disease, but I also have many loved ones who live with and have lost their lives to strokes and heart attacks due to uncontrolled Chronic High Blood Pressure. What I have observed, from my many years as a Home Care Nurse, is that there are several common reasons why many people end up with uncontrolled high blood pressure: lack of understanding of the seriousness that uncontrolled High Blood Pressure can have on the body and can cause death," Ross-Webb said. "They feel a lot of frustration when their numbers are not showing where the physician wants them to be, making them feel judged or unsuccessful and causing them not to work on the problem. They choose to accept High Blood Pressure as a part of their family health history. They simply do not feel sick at all having High Blood Pressure known as the "Silent Killer." All can be reasons leading to dangerously high blood pressure, which causes many other health complications, including chronic heart disease," she continued.
High blood pressure remains a major health concern across the globe. The case is not particularly different in the United States with the American Heart Association (AHA) stating that over 100 million Americans have High Blood Pressure and half do not have it under control. The Covid-19 pandemic has made it even more difficult for people to access treatment for such ailments, which is where Annette Ross-Webb and her team at Safe and Sound Home Caregivers are looking to be of help.
According to the CDC and American Heart Association, caring partners such as Safe and Sounds Home Caregivers stand at the frontlines in the fight against high blood pressure, especially as more people are diagnosed with the illness each year. Staying true to the core principles of Concern, Compassion, and Community, the Care Partners educate patients in the community to become better advocates for their health and participate in their own health care decisions, such as how to combat high blood pressure.
Safe and Sound Home Caregivers was launched during the Coronavirus pandemic, which not only revealed the health disparities but also brought to bear the number of Americans having uncontrolled sicknesses, especially within certain societal groups. Clients will learn about the impact of high blood pressure, its risks, management, methods to improve medication management, and partnering with a health care team, amongst others.
Safe and Sound Home Caregivers is a profitable business with a social mission, with every purchase made helping to educate underrepresented communities about High Blood Pressure and set up blood pressure clinics at no cost.
For more information about Safe and Sound Home Caregivers and the solutions offered, please visit – https://www.safeandsoundhomecaregivers.com/.
About Safe and Sound Home Caregivers
Safe and Sound Home Caregivers was founded by Annette Ross-Webb, a Registered Nurse with over 15 years of experience providing in-home care for patients under hospice, complex care, and acute and chronic care. Safe and Sound Home Caregivers provides new service options by offering virtual home care on Zoom or by phone that equip clients with support and knowledge to have better control over their High Blood Pressure at home.
Media Contact
Company Name: Safe and Sound Home Caregivers
Contact Person: Annette Ross-Webb, RN
Email: Send Email
Phone: 763.203.1466
Country: United States
Website: https://www.safeandsoundhomecaregivers.com/