The digital series is a heartwarming story of a man's navigation of the ups and downs of life and his chance encounter with love
Without a doubt, social media has both become and catalyzed a revolution. Relationships, cultures, societal expectations, ambitions, and ideals have been greatly influenced by social media. It is not shocking now to see influencers take their viewers along with them to participate in their lives, sometimes in real-time and usually tagged with the moniker- a day in the life. This social media culture has elicited curiosity, worry, and even excitement as to what this shift portends, moving forward. M + W Creative Studios has taken up the gauntlet by creating a story that offers a fresh and unique perspective on the prevailing social media culture. "We decided to use the idea of found footage style content, made famous by the Blair Witch Project, and mash it up with the indie rom-com genre of movies I love so much," say filmmaker and actor Reko Moreno.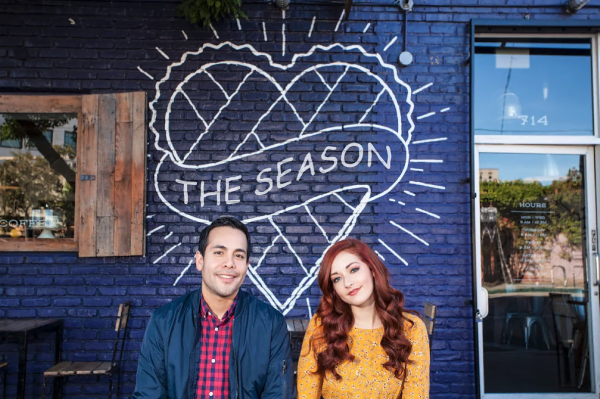 M+W Creative Studios is pleased to announce their latest blockbuster web series titled The Season, a must-watch indie romantic dramedy that takes inspiration from cult classics such as 500 Days of Summer and Before Sunrise. From Los Angeles to New York and from Chicago to Philadelphia, the web series takes the viewers on a journey across these four beautiful cities and around the lives of Reko and Liz during an auto show season.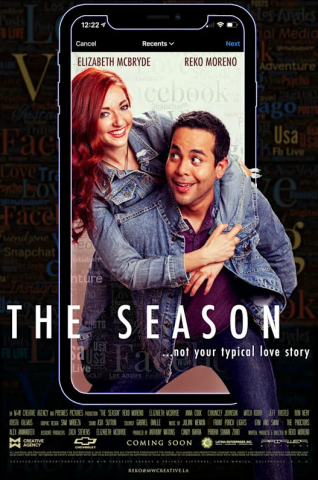 Shot with the crystal-clear quality of an iPhone in a vlog style and starring Elizabeth McBryde and Reko Moreno, The Season is a moving story about a hopeless romantic, Reko, who like modern influencers, films every aspect of his life. He ventures into the auto show industry as a product specialist after losing his job and then meets someone who will change his life forever. Lovers of indie movies, love stories, and especially travel are set to be thrilled with the release of The Season web series as the travel aspect of the series is a key feature that adds elements of creativity and adventure to the unique storyline. The digital series will be available for streaming on YouTube and Avenida+ TV. For more information, please visit mwcreative.la
Video Link: http://player.vimeo.com/video/418612684
About M+W Creative Studios
M+W Creative Studios is an innovative collective of filmmakers, storytellers, and marketers dedicated to fostering unity, positivity, and inclusivity through diverse storytelling. They aim to build a compassionate world by utilizing their unique expertise in producing high-quality, Hollywood-style content that resonates with multicultural audiences. The studio is recognized as a trailblazer in the digital content creation realm and has worked with prestigious clients including Bank of America for the podcast "In Her Footsteps", Gala Films and their new series "RZR", and Easterseals with their first ever narrative style modules. Their goal is to strategically engage and cultivate communities through compelling narratives that reflect the future of digital storytelling.
Media Contact
Company Name: +W Creative Studios
Contact Person: Reko Moreno
Email: Send Email
Phone: 310-872-8712
Country: United States
Website: https://mwcreative.la/