Itsbizkit is a respected personality who has spent his time projecting hip-hop culture through his medium and helping millions of fans discover musical talents and great music content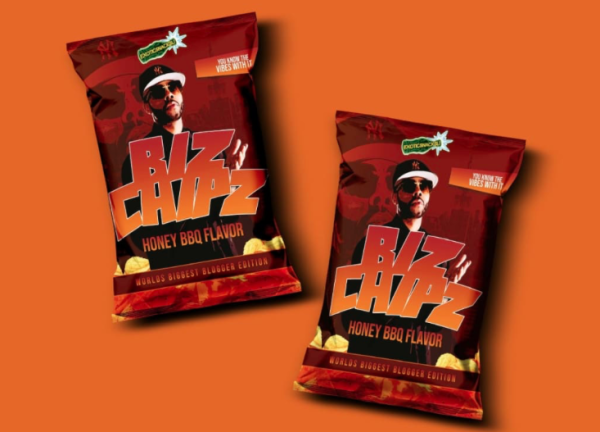 Long Island, NY – Exoticsnacksli is happy to announce their collaboration with itsbizkit for Bizchipz World's Biggest Blogger edition. The chips will be available everywhere Exoticsnacksli products are sold and online
Itsbizkit is the biggest blogger offering the best entertainment news, music releases, and musical video from talented upcoming and established artists in New York and other parts of the world. On his website, Itsbizkit offers unique content that educates, informs, and entertains, including trailers, interviews, live performances, albums, mix tapes, and so on.
In addition to delivering quality and free entertainment content for followers and fans, Itsbizkit also offers marketing, advertising, and promotion services that guarantee results. The top blogger hosts one of the best places for music fans, record labels, and investors to discover talent and find unique voices projecting ideas through music.
Itsbizkit is also one of the most in-demand unsigned artists today. Born in Long Island, New York, the creative blogger fell in love with music from a young age and one of the top personalities promoting the ideals and culture of hip-hop music worldwide. The artist, whose biggest influences are 2pac, B.I.G, Nas, and Jay Z, has released a couple of songs that many worldwide fans have streamed. His hit tracks include "Straight Cap", ft. Benny The Butcher & Uncle Murda, "Outside Outside Wit It" feat. Jadakiss & DreamDoll, and "Grind Don't Stop" Ft. Flee Sport.
Exoticsnacksli is collaborating with Itsbizkit to celebrate the blogger's commitment and work in furthering the values of the hip-hop culture. Fans will have the chance to buy the Exoticsnacksli World's Biggest Blogger Edition potato chips Bizchipz Honey bbq flavor so they can have a sense of belonging and participation in the project. The product is delicious and offers an excellent taste for enjoyment and fun for all occasions.
For more information, please visit http://www.exoticsnacksli.com/.
About Exoticsnacksofli
Exoticsnacksofli started producing snacks from home, and today, they're serving customers with various products across many stores in Long Island, New York, and the US. and products can be purchased online.
CEO: Rappy
Email: Exoticsnacksofli@gmail.com
Phone no: 631-560-3007
Website: www.exoticsnacksli.com
Media Contact
Company Name: Exoticsnacksli
Contact Person: Rappy
Email: Send Email
Phone: 631-560-3007
State: New York
Country: United States
Website: www.exoticsnacksli.com