"Exotic Pods: Where you get premium wireless Bluetooth Earbuds at an affordable price"
Exotic Pods, a brand widely renowned for selling premium earbuds, is at it again. This time around, the company introduces three new distinct products for every audio lover.
To ensure each customer gets the most value for their money, Exotic Pods now adds the i9S TWS Bluetooth Earbuds, i12 TWS Bluetooth Earbuds and the Exotic Pods Pro. These three products are simply made to make listening to all types of audio and sounds pleasurable and euphonious and can be purchased at www.exotic-pods.com.
Exotic Pods is a reputable earbuds and true sound online store, helping audio lovers around the world enjoy the beautiful sounds they've been yearning for with other products at an affordable price. Making Exotic Pods perfect for highly expressive tunes combined with a seamless feeling of pristine rhythm, bass, melodies and angelic sounds.
Furthermore, Exotic Pods' prices contain discounts with more than 50% off on the price of each wireless Bluetooth earbud and is offering FREE shipping on orders over $50. And for a limited time only there's a hidden 15% off wseadditional discount on their website. Following are the products, features and prices:
Exotic Pods Pro Price: $89.97 USD Sale (old price $240)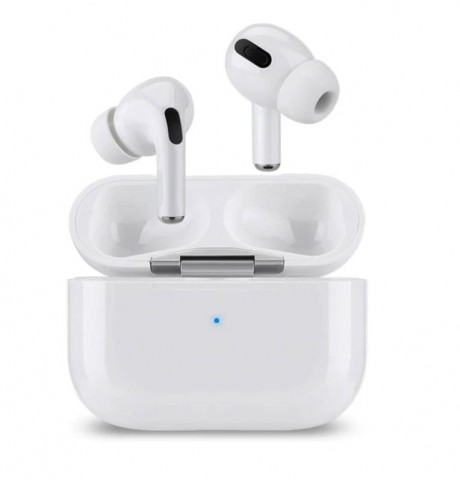 Product Description:
High fidelity sound
Bluetooth 5.0
Extremely comfortable to wear
Lightweight
12m Bluetooth range
Wireless earbuds, no tangles wires
Supports wireless charging
Improved bass, midrange and treble
Improved mic
Smart touch control
Water-resistant
Active noise reduction
Transparency mode
Voice control (connects with Siri)
Pop window (iOS 13.2 or later)
45 mAh earbuds battery
450 mAh charging case battery
130+ hour standby time
4 hour talk time
4 hour playtime
12+ hour working time with charging case
30 min charging time
Comes in black and white
2. i12 TWS Bluetooth Earbuds Price: $49.97 USD Sale (old price $140)
Product Description:
High fidelity sound
Bluetooth 5.0
Extremely comfortable to wear
Lightweight
12m Bluetooth range
Wireless earbuds, no tangled wires
Supports wireless charging
Smart touch control
Water-resistant
Active noise reduction
Voice control (connects with Siri)
Pop window (iOS 13.2 or later)
40 mAh earbuds battery
300mAh charging case battery
130 hour standby time
3-4 hour talk time
3-4 hour playtime
Comes in white, black, grey, dark blue, light blue, green, yellow and pink
3. i9S TWS Bluetooth Earbuds Price: $29.97 USD Sale (old price $80)
Product Description:
High fidelity sound
Bluetooth 5.0
Extremely comfortable to wear
Lightweight
12m Bluetooth range
Wireless earbuds, no tangled wires
Smart touch control
Water-resistant
Active noise reduction
Voice control (connects with Siri)
35 mAh earbuds battery
300mAh charging case battery
130 hour standby time
2-3 hour talk time
2-3 hour playtime
Comes in white
Every order comes with:
1 pair of Bluetooth earbuds
1 charging case
1 USB charging cable
User manual
You can purchase any of these premium wireless Bluetooth earbuds at: www.exotic-pods.com
Media Contact
Company Name: Exotic Pods
Contact Person: Media Relations
Email: Send Email
Country: United States
Website: www.exotic-pods.com