Tell your readers a little story about yourself.
I am a single mom of two grown children. My journey hasn't been the easiest, but I have maintained a career teaching elementary school for 25 years now. My healing service work is focused on the children right now. I came to the realization a few years ago that our focus in the schools wasn't complete. Sure, our children need to learn reading, writing, and math, but we missed something vitally important. I could see that what we were missing in our schools was the human heart. I began to think, "Could all our caring, hardworking, and well-intentioned teachers have the permission to teach wellness using tools like intention setting, breathing, yoga, and mindfulness and building community in an authentic way?"
So, guided by spirit, I decided to start bridging what I learned from my yoga journey with daily classroom life. I knew this was something I would need to share someday, but I also knew I needed to start within my microcosm. I am speaking of far more than decorating classrooms and speaking about character on a mental level. It is about creating true human connections and embracing authentic expression. Yoga and mindfulness and social-emotional practices help our children maintain their embodiment of their truest and natural state.
Something that gets lost in school. Truly, they already have it in them, and they haven't been conditioned as adults have. This upcoming wave of starseeds is different than those in previous waves. They are purer, and they will need a world that embraces their authentic expression. They will not be buying into the conformity of the past. So, in other words, we need to tend to the "garden" that these bright "butterflies" can live in. This work is about bringing adults and children into their truest, most authentic expression as a human. On a transpersonal level, children and teachers alike are receiving activations into their missions through my work!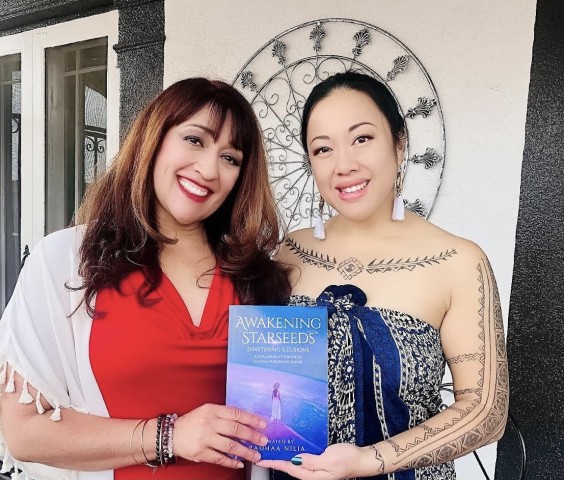 Michelle and Lyn at Hollywwod Booksigning Event for Awakening Starseeds, Vol. 1
What are you currently working on?
I am currently released a children's book called Animal Magic to help children develop emotional strategies to cope with our ever-changing world. Animals are the best teachers of authenticity, and children so readily resonate with them. I also offer teachers training to create warm, inviting, and safe classrooms through mindfulness and yoga practices and community building. I love teaching kids yoga at my school site and in my local community. They keep me active and my inner child happy!
What inspired you to be a co-author, write, and contribute to this collaborative book series of Awakening Starseeds at Radhaa Publishing House?
The choice to be a co-author in Awakening Starseeds happened through a series of synchronicities. Before this collaboration, I had been going through a massive healing and cleansing process. A friend of mine who had been working on some collaborative books of her own sent me the link to Radhaa Publishing's Volume 1 Awakening Starseeds Book Project. She was like, "I think this is something you would be interested in."
Previously, a higher self-guide, Quan Yin, started to show up as a helping spirit in my healing process and the work I had been doing in working with children in the school system. I began to become aware of her subtle energy and felt her divine help and presence within my atmosphere. I believe it was Quan Yin working through synchronicity who brought Radhaa Publishing to me. After careful consideration and promptings from the spirit, I decided to take a leap of faith and tell my story.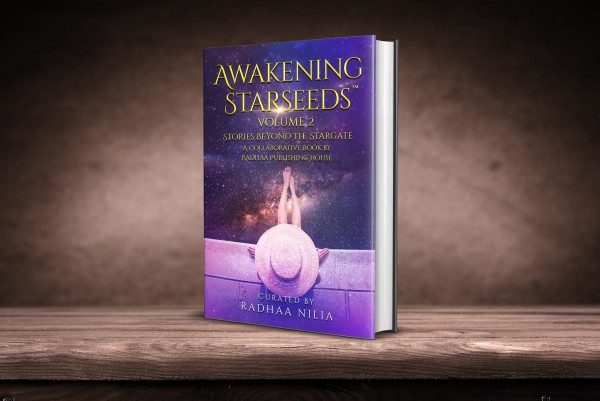 How did Radhaa Publishing House help you? What was the process?
The greatest help I received from Radhaa Publishing was a great deal of encouragement. I immediately felt at home working With Radhaa and the team as if I had known them for some time. They provided a platform that included interviews and promotions on their platforms that helped me share my healing process and the bridgework I am currently doing with children. There have been opportunities for conferences and author book signings and events.
How supported did you feel through this creative and collaborative process? What was the best part of this whole experience?
I have felt very supported. Often they would make a quick phone call or message me to see how my journey was going or just a quick chat about the latest planetary events. They offer support to authors with writing and editing if needed. They encourage a person to tell their story unique and special to the author with full disclosure, authenticity, and truth. I consider them a soul family!
Tell your readers briefly about your written story.
In Volume 1 of Awakening Starseeds, I wrote about my initial awakening experience. I navigated everyday reality but suddenly had an out-of-body experience followed by a light body activation. It's called "Broken Open" and tells about the challenges I faced during my awakening. In Volume 2, I wrote about my soul journey and my re-alignment with the Divine Feminine aspect of Source. It speaks to the organic process and re-discovery of self through the spiritual aspect. The journey of balancing spirituality to come into our cherished light. I am in a constant state of becoming, and the story is never-ending. I had much to share and still do! In Volume 2, my chapter is called Soverienty Rising which is out now!
What was your overall feeling throughout the whole process of working with Radhaa Publishing House? What stood out the most?
The fun! My relationship with Radhaa Publishing has been a fun journey with opportunities to attend conferences, share our journeys through community, and meet new people. I have shared many laughs with Radhaa, Mike, and other Starseeds in our community. If you aren't having fun doing something, then why bother?
Everyone has life lessons to learn. Tell your readers one or two of yours and how they make you the person you are today?
So many life lessons! The main lessons I have learned are about personal boundaries and sovereignty in the seen and unseen world. I have learned that by claiming our birthright and inheritance as spiritual beings, we can engage in timeline creation that helps elevate our existence. It is not an overnight process and involves jumping on a series of train tracks, so to speak, to jump on the most optimal track. Every step we take towards healing ourselves. It is a step in the right direction. As we claim our power, we also take up a higher level of responsibility as co-creators in this world. When we are ready to claim that level of empowerment, we also claim a higher level of responsibility. The two go hand in hand. We are entrusted with the Creator's divine plan manifested in us as humans. I'm still becoming; that's who I am today.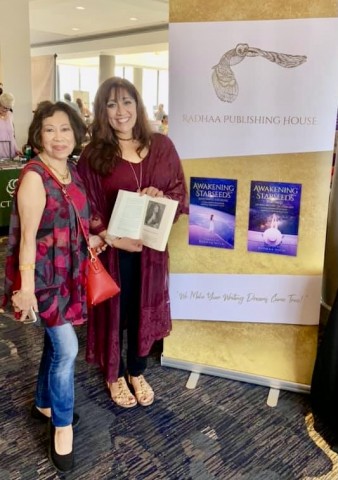 Michelle at a Booksigning event for Awakening Starseeds Vol.1 in Ventura, CA
What would you tell anyone who might be interested in writing for Radhaa Publishing House?
Go for it! It is an investment in yourself and your projects. It's an excellent platform to get you started on your journey of healing and creation. Remember when I mentioned timeline creation? Leap!
What have you gotten out of the experience?
I have had more traffic to my online platforms and great healing for myself personally. A key to my healing is to use my voice. Writing and speaking allow me to heal the suppression of my voice from past lives. There is ancestral healing in this work. My work has gotten more attention which helps push forth the divine plan of the Creator. This is very sacred work.
Lastly, where can readers find you? 🙂
My website for my work with children: https://www.michellekearneylopez.com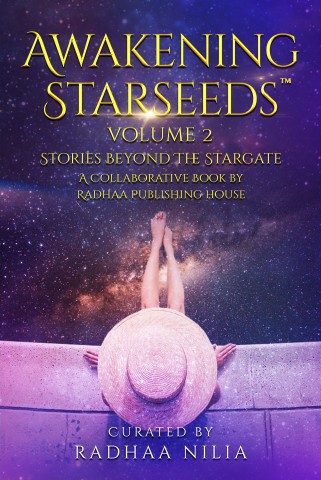 Awakening Starseeds is an ongoing collaborative book series curated by Radhaa Publishing House. To become involved or submit a chapter, email, RadhaaPublishing@gmail.com
Media Contact
Company Name: LNG PROMOTIONS
Contact Person: Raziel
Email: Send Email
Phone: (714) 349-2884
Country: United States
Website: https://www.lnrpromotions.com