Elevating Safety, Comfort, and Efficiency Through Quality-driven Personal Protective Equipment (PPE)
In today's work ecosystem, the provision of top-tier Personal Protective Equipment (PPE) is not just a requirement but a moral obligation that represents an organization's commitment to employee well-being and safety. Excia Asia, an illustrious name in the industry with over 22 years of unparalleled excellence, is proud to be the epitome of this philosophy.

Who Are We?
Excia Asia is Asia's premier industrial PPE supplier, having been at the cutting edge of equipping professionals across the continent with premium Personal Protective Equipment tailored specifically for the Asian market. Described aptly as Asia-centric, user-focused, and quality-driven, the company has consistently demonstrated an uncompromising commitment to the highest standards of quality and customer satisfaction. "Our adherence to ISO 9001:2015 Quality Management System and our inclusive company culture have made us one of the leading coverall manufacturers," says a company representative.
The Importance of Comfort in Modern Workplaces:
The modern workplace is an ever-evolving entity. It's no longer solely about performance metrics; it is an environment that needs to foster innovation, productivity, and worker comfort. Excia Asia recognizes that the right PPE can effectively transform workplaces by optimizing them for efficiency without sacrificing safety. "We employ a comprehensive approach, diving deep into the industry-specific needs of our clients and delivering customized solutions that offer unparalleled comfort and protection," adds the representative.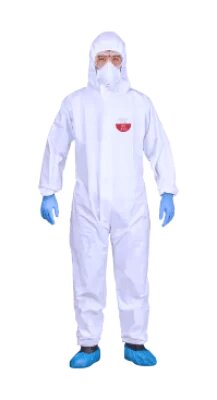 A Glimpse into Our Product Offerings:
Excia Asia's flagship offering, the Excia PPE range, encompasses a revolutionary line of industrial coveralls, designed with the Asian professional in mind. Each product in this range encapsulates the company's unwavering commitment to delivering top-of-the-line protection equipment at competitive prices, ensuring that quality control is never compromised.
In addition to the PPE offerings, Excia Asia extends its focus to Product Protection Equipment and Production Productivity Efficiency (PPE3), living by the ethos, "There's Comfort in Quality."
Collaborating with Iconic Brands:
As a testament to its commitment to excellence and innovation, Excia Asia has entered into strategic partnerships with iconic brands like SHOWA Glove. Established in 1954, SHOWA is an original Japanese brand renowned for its expansive range of gloves designed for a myriad of purposes, from specialized industrial roles to everyday household chores. "Our collaboration with SHOWA further reinforces our dedication to delivering only the best to our customers," says the company representative.
An Asia-Centric Approach:
Deeply rooted in Asia, Excia believes that the continent's diligent workforce deserves nothing but the best. Using Asia's abundant resources, unmatched creativity, and technological expertise, Excia Asia is committed to crafting products that are tailored for its diverse demographics, thereby elevating the Asian work landscape.
Get In Touch:
For organizations ready to redefine comfort and safety in their workplaces, Excia Asia invites you to connect with them at their corporate headquarters: Excia Resources Sdn Bhd: F-3-6, Pacific Place, Jalan PJU 1A/4A, Ara Damansara, 47301 Petaling Jaya, Selangor, Malaysia.
Closing Remarks:
Choose Excia Asia for your industrial PPE needs. Because at Excia, quality isn't just a promise; it's a 22-year tradition of excellence that speaks for itself.
About Excia Asia:
Excia Asia is a leading industrial PPE supplier with over 22 years of experience in the Asian market. Adhering to the highest quality standards, Excia Asia is also one of the top coverall manufacturers in Asia. With a comprehensive range of Personal Protective Equipment, Product Protection Equipment, and Production Productivity Efficiency, Excia is a name synonymous with quality, comfort, and efficiency.
Media Contact
Company Name: Excia Asia
Contact Person: Edmond Teh
Email: Send Email
Country: Malaysia
Website: https://excia.asia