Treks and Trails India was established in 2012. An initiative to trek and be with nature. Yet it's not just another trekking group. The basic funda being – do the ordinary in an extraordinary way.
Meeting like minded individuals. Sharing best practices and to evolve as the foremost community in conducting trekking activities. Treks and Trails India believe in Leave no Trace policy while conducting all its events.
Everest Base Camp Brief
Pack your bags as this is your opportunity with Treks and Trails, India organizing the Trek to Mount Everest Base camp. This program has been designed to fulfill the demands of the people who want to have a glimpse of the world's highest peak. Apart from breathtaking scenery, travelers to the region can experience unique Sherpa culture by visiting monasteries and museums along the way. Days filled with walking for the sheer pleasure of it, past colorful prayer wheels and across swing bridges straight out of an Indiana Jones movie. While evenings rewarded with hot food and conversation with like-minded people around the dining-room fire, the heady mix of natural beauty, fascinating culture and a personal sense of achievement, as well as warm Nepalese hospitality, makes the Everest Base Camp trek one of the world's most unforgettable trek. It's Journey of a lifetime.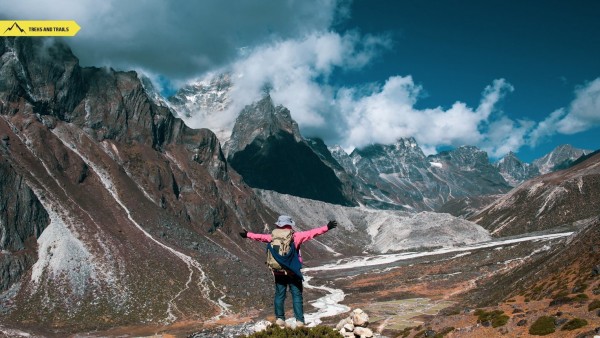 Everest Base Camp Trek Details
Duration of the Programme: 14 Days
Actual Trekking days: 12 Days
Batch size: Minimum 5 & Maximum 15
Reporting at: Kathmandu

Valley of Flowers Trek
The valley of flowers is a world heritage site in the far interiors of Garhwal Himalayas which is over 87.5 sq. Km. It is also the part of the famous Nanda Devi Biosphere. It is at an altitude of 3250m and is home to many endemic varieties of alpine flowers and plants.
This region also plays home to many rare & endangered species of animals like Asiatic black bear, brown bear, snow leopard, blue sheep and more. The trek into the valley will have you walking mostly to most parts of the area and at times climb up to the beautiful vantage point to observe the immense beauty of this natural world.
To make this trek comfortable for a wider audience they have a beautiful & very comfortable campsite at Ghangria as a base for explorations into the valley. Different flowers bloom in different months but the peak blooming period is from mid-July to mid-August. Almost 300 species of wildflowers thrive here unhindered by humanity.
The prominent species are Brahmakamal, Blue Poppy, Cobra Lily Anemone, Geranium and Marsh Marigold & Prinula. Also, the valley of flowers has to offer much more than flowers. There are waterfalls, glaciers, towering mountains, big rivers, and quaint villages. These myriad shades of the valley will ensure that you have a most memorable trip in the mountains.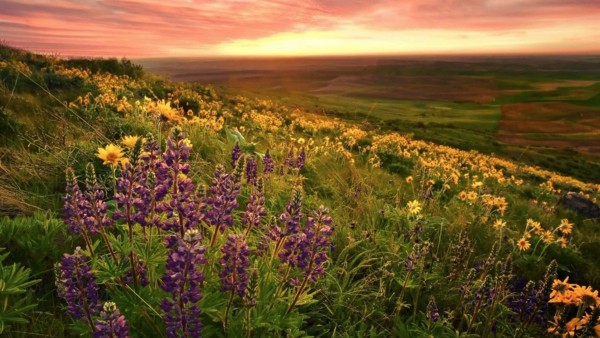 Basic Details of Valley of Flowers Trek
Duration of the trek: 6 days/5 nights
Maximum altitude: Valley of Flowers (3600m)
Grade: Moderate
Minimum requirement: 6 person
Reporting place: Haridwar
Treks and Trails India is a growing outdoor and adventure company in Maharashtra India. Trek sand Trails India caters to various activities such as Trekking, Forest trails, Cycling, High altitude trekking, Camping, River Rafting, Paragliding, Suba diving, Andaman tours, Tiger Safari, Cycling events, Corporate team building events, Astro Photography. They also conduct awareness about rural developmental. Assist as volunteers for a beach cleanup and conducting free Medical camps in rural Maharashtra.
Media Contact
Company Name: Treks and Trails
Contact Person: Manasi Kedar
Email: Send Email
Phone: +91 8828004949
City: Mumbai
State: Maharashtra
Country: India
Website: https://www.treksandtrails.org/