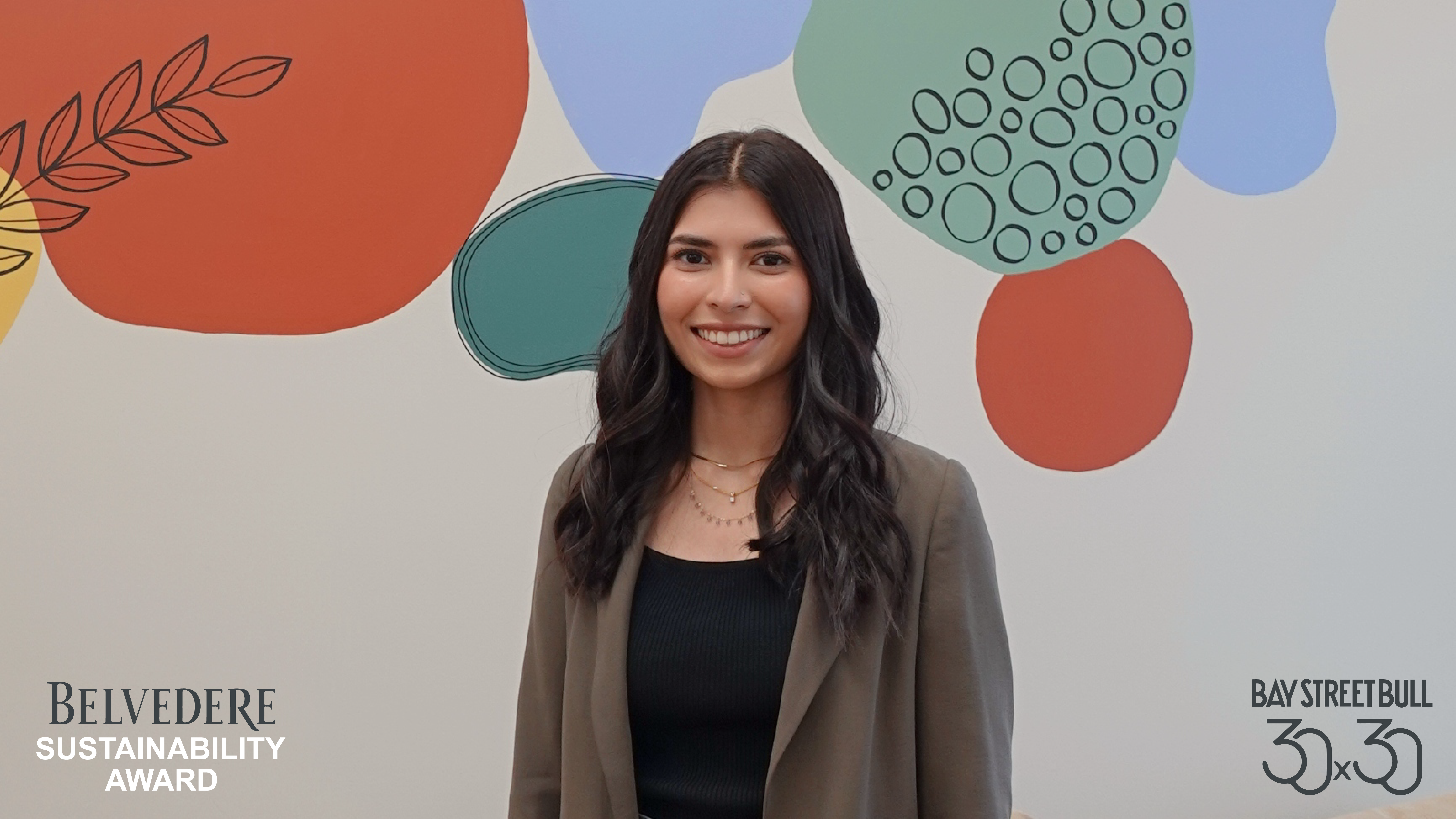 Entrepreneur Nuha Siddiqui won the Belvedere Sustainability Award for her trailblazing advancements to help solve plastic pollution with her innovative green business, erthos
Eco-friendly brand erthos details how its plant-powered materials save the planet from single-use plastic waste
Nuha Siddiqui, the co-founder of erthos, is transforming the plastic industry for the better. Bay Street Bull featured her on their 30×30 guide, which showcases Canadians redefining business, championing their communities, and cultivating new industries. The publication also bestowed her with the Belvedere Sustainability Award for erthos' commitment to protecting the environment through innovative entrepreneurial endeavors. This all comes as erthos releases a new video explaining plastics' negative environmental impact and erthos' plastic waste crisis solutions.
"The world produces 400 million tons of plastic waste every year. That's equivalent to the weight of the entire human population," said Siddiqui. "We started erthos to drive this shift in the most natural, seamless way possible with plant-powered materials for our planet."
erthos is an early-stage technology company that creates plant-powered alternatives to traditional plastic resins. They work alongside plastic manufacturers and brands to provide a one-for-one alternative to conventional plastics. What makes erthos different is that its solutions are 100% compatible with existing plastic technology, manufacturing lines, and supply chains. With erthos resins, there's no need to retool old equipment, buy new machines, or disrupt current production processes.
erthos solutions also incorporate an entirely clean manufacturing process to develop materials that reduce energy consumption, carbon dioxide emissions, and water usage. Unlike traditional plastics, erthos products are compostable at their end-of-life. Shifting away from a traditional system that exploits natural resources to a circular one that replenishes them, erthos products could mean a reduction of millions of tons of single-use plastics each year. The company holds itself to a high standard – the erthos standard, which promises a better planet with better materials that protect what matters most.
erthos' outputs span multiple industries, including fashion, tableware, packaging, lawn care, and personal care. The company is positioned to supply the growing consumer demand for environmentally friendly, compostable solutions. Globally, 85% of consumers have shifted their purchasing patterns toward eco-friendly products and services. The Global Sustainability Study 2021, conducted by Simon-Kucher & Partners, found that more than one-third of global consumers are willing to pay more for sustainable alternatives to everyday products and resources.
"The world depends on plastics, but the future depends on us," said Siddiqui. "It's time for a positive shift from the inside out – a movement for plant-powered materials for our planet."
#erthos #alternative #plastic #alternativesolutionstoplastic #compostablealternativestoplastic #plantpowered #BayStreetBull
For more information, interviews, and other media requests, please contact david.watkins@otterpr.com and visit erthos.ca
Media Contact
Company Name: Otter PR
Contact Person: David Watkins
Email: Send Email
Phone: 18006486854
Address:100 E Pine St Suite 110
City: Orlando
State: FL
Country: United States
Website: www.OtterPR.com