EPA RRP Refresher training allows an easy alternative to get trained while assuring social distancing.
ANAHEIM, CALIFORNIA – APRIL 16, 2020 – NATEC International, Inc. announces online EPA Renovation, Repair & Painting Training for persons needing to get their refresher certification.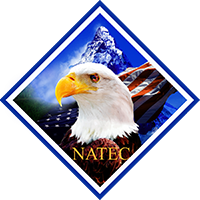 The RRP Refresher Online Course offers an easy alternative to training. This 4-hour course was approved by the EPA to meet the EPA requirements for training. It is a great tool to assure persons doing renovation, repair, or painting work, where lead paint may be disturbed, keep their EPA mandated training up-to-date.
The EPA has ruled that "Dust from renovations, repairs, and surface preparation during painting activities creates potential lead hazards when lead-based paint is disturbed and lead-safe work practices are not used." The EPA now requires certification for renovation firms, and training and certification for renovators to prevent lead poisoning resulting from unsafe renovation practices.
NATEC International, Inc. has offered this model to support environmental and construction businesses nationwide in getting the training they need to remain in compliance with the EPA RRP training requirements. They have also added additional solutions to include the EPA RRP Initial course virtually for those students needing to start from the beginning.
About NATEC International, Inc.
NATEC International, Inc. is a Benchmark Environmental, Health, & Safety Training Company. The business was established over 30 years ago. NATEC International, Inc. is a leading environmental safety training company with multiple world-class training locations. Their headquarters is located in Orange County, CA. The company website is www.NATECintl.com.
Contact:
Loi Tran
714-678-2750
marketing@NATECIntl.com
Media Contact
Company Name: NATEC International, Inc.
Contact Person: Loi Tran
Email: Send Email
Phone: 714-678-2750
Country: United States
Website: http://www.natecintl.com