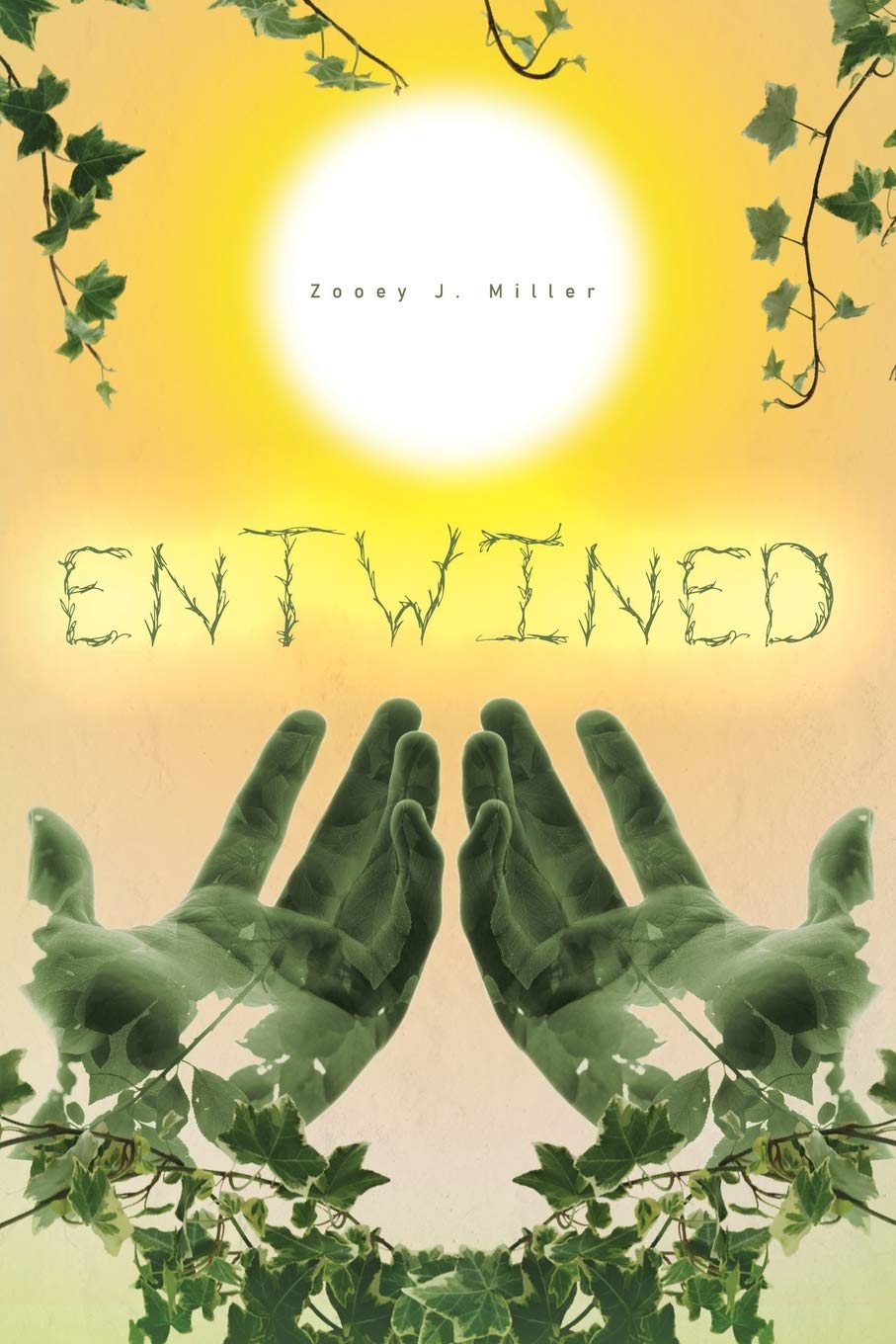 Zooey J. Miller spins a unique tale in her latest book called "Entwined." Although short, the book is a powerful read from cover to cover. The author displays a spiritual and enigmatic understanding of the world. "Entwined" has gained much love since its release on January 25, 2021.
"Entwined" takes a different perspective, to the traditional storyline of an artist searching for a spark of creative energy. As readers, we are dazzled by an artist in search of a Muse. The journey of artists finding inspiration in people, places, and things is beautiful to imagine. But, Zooey asks, "what if we reverse the roles, and the Muse goes looking for the artist?" In this brief read, the reader will go through a journey of entangled interactions and some liberating life choices.
"This book is very intriguing. The characters define some of life's everyday people to who we all can relate. The mystery of each person or object that entered their lives kept me on my toes wondering, what outcome it was going to have, good or bad. I'm ready for another book. Entwined" is fantastic", says an impressed reader.
Zooey Miller has done an exceptional job in clarifying the distinctive nature of each character. Much of the story centers around Taylar Nianca, and the effects the artist has on others. As the story progresses, the reader is given a glimpse into these background players. The author does justice to each character's individuality. The story will truly leave the reader entwined.
Zooey J. Miller is originally from Brooklyn but now lives in North Carolina. She had been drifting through life before she found her zeal for literature. As an author, Zooey wants to share her nightmares and dreams. She hopes her tales that irradiate life's passions, peculiarities.

For more information, please visit: https://www.amazon.com/Entwined-Zooey-J-Miller/dp/1637957424/ref=tmm_pap_swatch_0?_encoding=UTF8&qid=1619630927&sr=1-1
Media Contact
Company Name: Global Summit House
Contact Person: Anna Reid
Email: Send Email
Country: United States
Website: https://www.amazon.com/Entwined-Zooey-J-Miller/dp/1637957424/