Popular fintech entrepreneurs and founders of Hummingbird, Bruno Nicoletti and Matt Carpenter, announce the formation of their private equity firm BB Capital
Bruno Nicoletti and Matt Carpenter look poised to take their entrepreneurial prowess across different industries with the formation of a new private equity firm, BB Capital. The entrepreneurs are well known in the finance industry for their tech company named Hummingbird. The company has a digital platform that uses artificial intelligence, automation, and LinkedIn sales navigator to create new opportunities for business off of LinkedIn.
The young entrepreneurs practically disrupted the finance industry with the introduction of Hummingbird, which has become increasingly popular since its launch. The software combined with the $5.6 million it expects to make in 2021, has created many opportunities for Bruno and Matt to start and scale new companies, a position substantiated with the formation of BB Capital.
BB Capital is an integral part of the plan of Bruno Nicoletti and Matt Carpenter to buy or start existing businesses and implement better technologies and processes, streamlining the growth of their ideas. The move will undoubtedly open the entrepreneur to more opportunities across different industries, as they continue in their pursuit of bringing the best tech-driven solutions to more businesses.
Although BB Capital is newly formed, the firm boasts of a strong team that already has a few companies under their umbrella. In addition to Hummingbird, which is the company that started it all, BB Capital also owns a digital marketing agency, Spotlight Credibility. BB Capital has also created another technology company known as The Bird CRM, a client relationship management system, primarily designed to serve businesses in the construction industry.
The duo of Bruno Nicoletti and Matt Carpenter also recently acquired Peak Credit, a credit repair company that aims to break into the industry and is rapidly taking the market share.
BB Capital is new to private equity, but with the proven track record of Bruno Nicoletti and Matthew Carpenter, combined with the team of developers to build around their ideas, the company might just be on the way to create something worth remembering.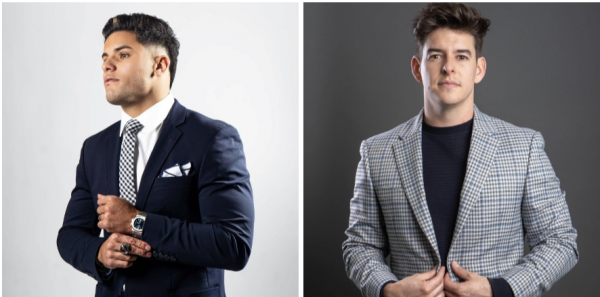 For more information about BB Capital and other initiatives from the firm, visit – hummingbirdga.com.
Media Contact
Company Name: BB Capital
Contact Person: Bruno Nicoletti
Email: Send Email
Country: United States
Website: http://hummingbirdga.com/